They came from all corners of New Jersey, black tinted SUVs with government plates, racing across the swamps and into the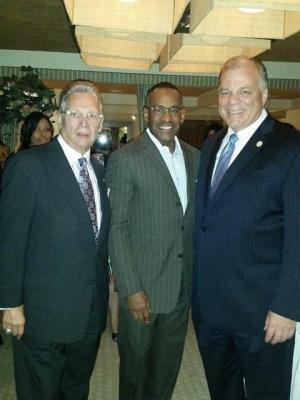 bowels of Newark to join LUPE PAC to honor Latina women at the organization's annual Awards Reception.
A convergence of 2017 gubernatorial candidates included Jersey City Mayor Steven Fulop, former U.S. Ambassador to Germany Phil Murphy, Senate President Steve Sweeney (D-3), the last of whom delivered keynote remarks.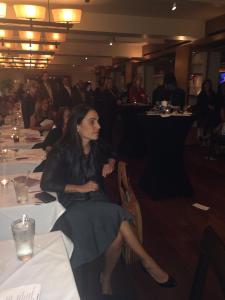 "Our Women Pioneer honorees are individuals who have excelled in their professional lives but have stayed committed to advancing the interest of the Latino community in NJ," stated Noemi Velazquez, Chair of LUPE PAC.
The three outstanding Latinas are:
• Julie Diaz, Political Director, 32BJ SEIU
• Laura Matos, Principal Kivvit, previously M Public Affairs
• Idida Rodriguez, Partner, 1868 Public Affairs –
"We are also honored to acknowledge three outstanding men with the Compadre Awards for their commitment to diversity and inclusion of all voices in NJ," said Patricia Campos-Medina, LUPE PAC Event Chair. "These men understand the importance of supporting Latinas and making NJ Politics more inclusive of its diversity."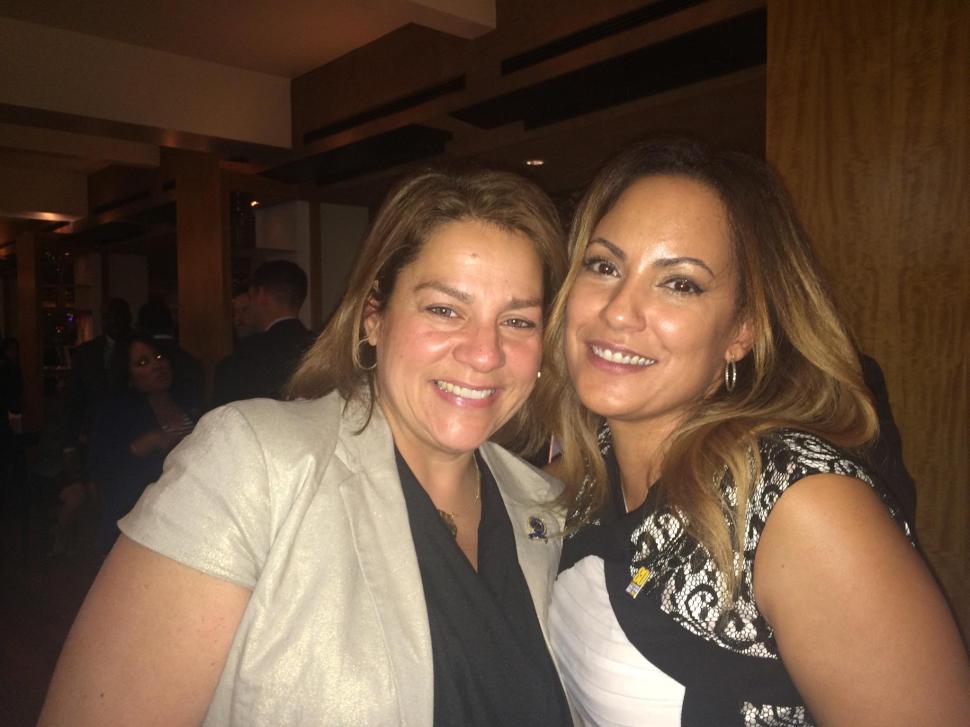 The three outstanding leaders awarded the Compadre Awards are: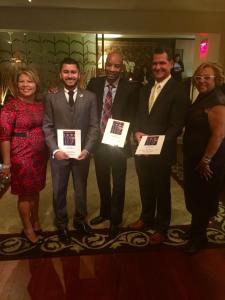 • Modia Butler, State Director, US Senator Cory Booker
• Carlos Medina, Chairman, Statewide Hispanic Chamber of Commerce of NJ
• Hon. Raj Mukherji, Assemblyman, 33rd District
Others in attendance included Essex County Democratic Chairman Leroy Jones, Bergen County Democratic Committee Chairman Lou Stellato, Senator Nellie Pou, Senator Teresa Ruiz, Assemblywoman Eliana Pintor Marin, Assemblywoman Marlene Caride, Assemblywoman Annette Quijano, Mayor Wilda Diaz, LUPE PAC die-hard Wendy Martinez, Hunterdon County Democratic Chair Arlene Quinones-Perez, veteran Democratic Party operative Ritzy Morales, and many other local Latina elected officials.
Over 140 people attended the gala.