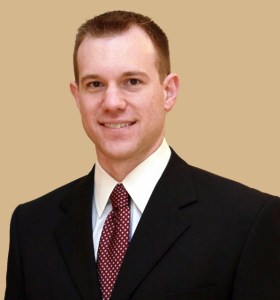 Atlantic County Freeholder Colin Bell issued a statement Thursday, calling comments from Atlantic County Executive Dennis Levinson insulting to casino workers.
"My father was a casino worker from day one in Atlantic City, and these comments are a smack in the face of him and each and every one of the tens of thousands of people who work in our casinos and everyone fighting to turn Atlantic City around," said Bell in an emailed statement.
Levinson had said casinos prey on the poor, the lonely, and the elderly and that casino workers had taken advantage his own father.
"These are the people that would cater to him," said Levinson. "They would say 'We miss you. How've you been?' Then there goes his social security check."
Levinson also described casinos as "one of the most destructive things that ever happened to Atlantic City."
Bell is running alongside incumbent Assemblyman Vince Mazzeo (D-2) against Chris Brown (R-2), who has aligned himself with Levinson in opposition to a payment in lieu of taxes bill for Atlantic City casinos.
Brown and Levinson have been vocal critics of the PILOT bill, which Mazzeo sponsored in the Assembly.
"If Chris Brown ever wanted to start making his actions match his rhetoric, he would denounce these comments," said Bell.