In 1976, one of the most lucrative sports deals in history was made when the NBA and ABA merged, resulting in the owners of the now-defunct ABA's Spirits of St. Louis receiving a payout of about $300 million as of January 2014.
Nearly 40 years later, the attorney behind the negotiations, Donald Schupak, is looking to negotiate another kind of deal: he put his sprawling spread at 1050 Fifth Avenue on the market, asking a full $30 million.
In the merger, the NBA would only accept four teams and the Spirits of St. Louis were excluded from absorption. But Mr. Schupak negotiated the deal that resulted in the team's owners, Daniel and Ozzie Silna, receiving about $2.2 million upfront, as well as one-seventh of the national television revenue that each of the four absorbed teams—the New York (now, Brooklyn) Nets, Indiana Pacers, San Antonio Spurs, and Denver Nuggets—got from television broadcast revenues, for as long as the NBA or any future offshoot of the NBA remained in existence.
By 2014, the insanely profitable deal finally came to a new, conditional settlement, when the Silnas brothers reportedly received $500 million upfront from the four teams, agreeing to drop their claim against the NBA after continuing to seek even additional cuts from media revenue that didn't exist at the time.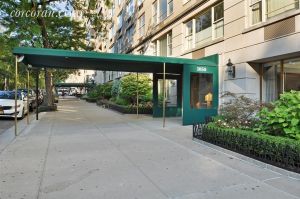 In any event, Mr. Schupak certainly earned his fee in that case, some of which may have been directed, to the purchase of his floor-through on Fifth more than 20 years ago. But now he's parting with his palatial seven-bedroom co-op.
Mr. Schupak and his family are moving for the "typical" reasons, according to Corcoran broker Amy Katcher, who shares the listing with Modlin's Adam Modlin. "The children are grown and gone, [it's] a lot of space for empty nesters."
The apartment is "currently set up with its own gym, a sitting room off the master, and it has a library, a den, guestroom, playroom. There are so many different ways that this can work," Ms. Katcher said, adding that she thinks whoever purchases the apartment will customize it to their own specifications and needs. As Ms. Katcher put it, "Anyone who buys a home of this level is going to do their own renovation."
And while $30 million is definitely not pocket change, we doubt that Mr. Schupak will able to negotiate residual and ongoing payouts from the Carnegie Hill co-op. Alas, not every deal is an NBA merger.