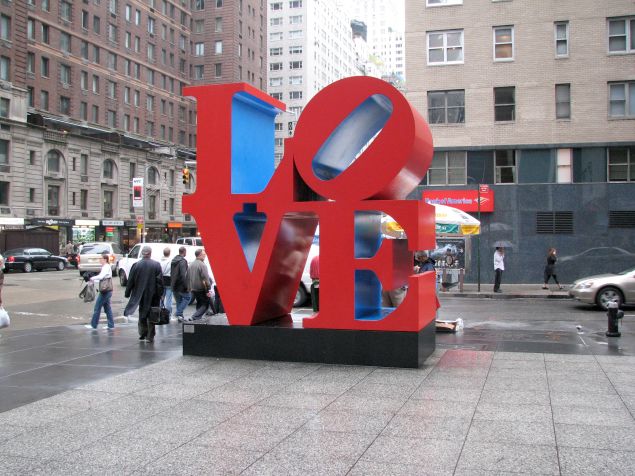 American artist Robert Indiana's iconic LOVE sculptures and artworks are recognized all over the world—one even greeted the Pope on during his visit to Philadelphia in September. With public interest on the rise, so is Mr. Indiana's value on the market. Pricey examples of the work are hitting Sotheby's London this week during Frieze for £1-1.5 million ($1.5-2.3 million), and the house will offer another in its sale of the collection of real estate developer A. Alfred Taubman in New York this November.
World War II U.S. Army General George S. Patton's Patek Philippe pocket watch, given to him by his parents, will head to auction at Heritage in New York later this month.
A method of marking paintings with a synthetic form of an artist's DNA could help identify forgeries in the marketplace.
A new, iconic building for the Orlando Museum of Art could change the city's skyline for the better.
Actress Diane Keaton was honored by the Hammer Museum, but she's not exactly sure why.
The former director of the National Museum of Australia, Andrew Sayers, has died.