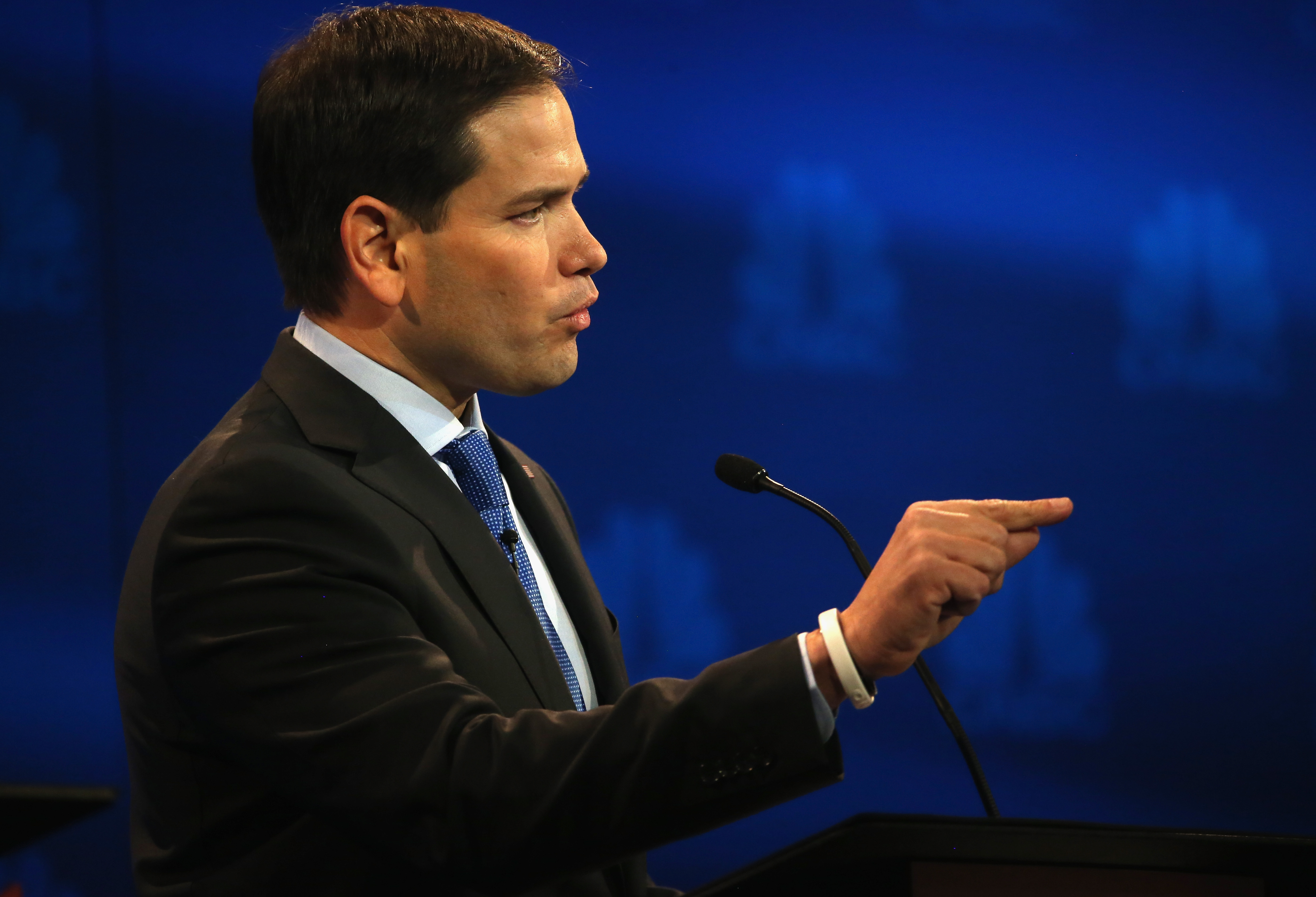 Early critics of last night's GOP debate were mostly in agreement declaring Marco Rubio the winner and CNBC the loser.
Echoing that sentiment is data revealing that traffic on the Florida senator's website spiked immediately following the debate. According to ElectionPulse reports by DataPulse, Mr. Rubio's website saw nearly 40 percent more hits immediately following the debate than it's seen previously.

The analytics method used by DataPulse, a joint-venture of cybersecurity consultancy JAS Global Advisors and analytics firm SIMmachines, is derived from direct observations of Internet infrastructure data rather than extrapolated based on an instrumented sample, making it more precise than tools like Compete or Alexa. It shows changes in web traffic over discrete periods of time on a highly granular level, in this case revealing Mr. Rubio's site saw 39.44 percent more traffic at 10:30 pm EDT (after the debate) than it saw at 7:00 pm EDT (before the debate). This analytics method can be used for any website but has been especially useful for tracking election events.
Data stretching back to October 24 shows the spike in another light, as well trailing traffic for poll frontrunners Donald Trump and Ben Carson.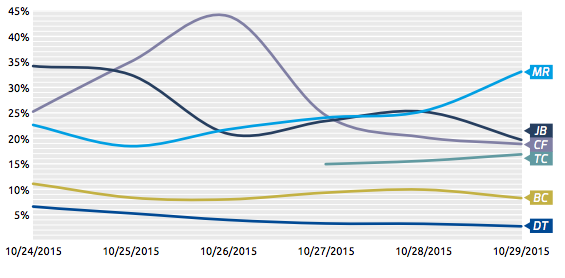 Compared to the other GOP candidates, Marco Rubio is holding the largest piece of the Internet pie. Only slightly behind him in campaign site traffic is Jeb Bush, whose campaign pundits are now declaring to be on life support, following the CNBC debate.
Google Trends also data indicates an eventful campaign for Mr. Rubio. His search interest saw great spikes throughout the night, and overall, he was the most searched candidate.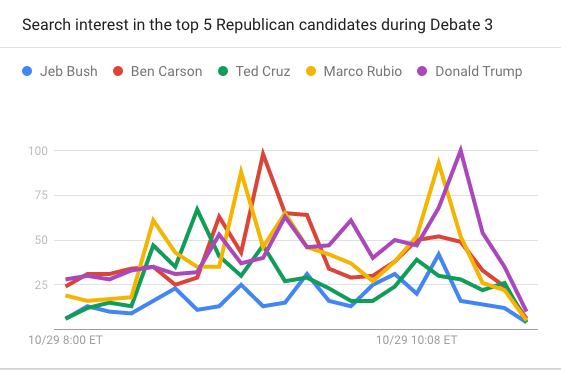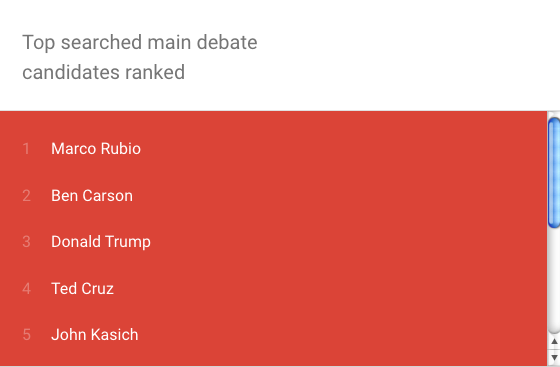 We reached out to Mr. Rubio's campaign team for insight on the traffic increase and to ask if campaign donations spiked as well. We'll update when we hear back.
Read the full Data Pulse report here.
Read the full Google Trends report here.