Last night, Max Mara hosted the New York reveal of their "Dogs In Coats" store exhibition. The campaign photographed by William Wegman star the photographer's three Weimeraners, Chip, Penny, and Candy.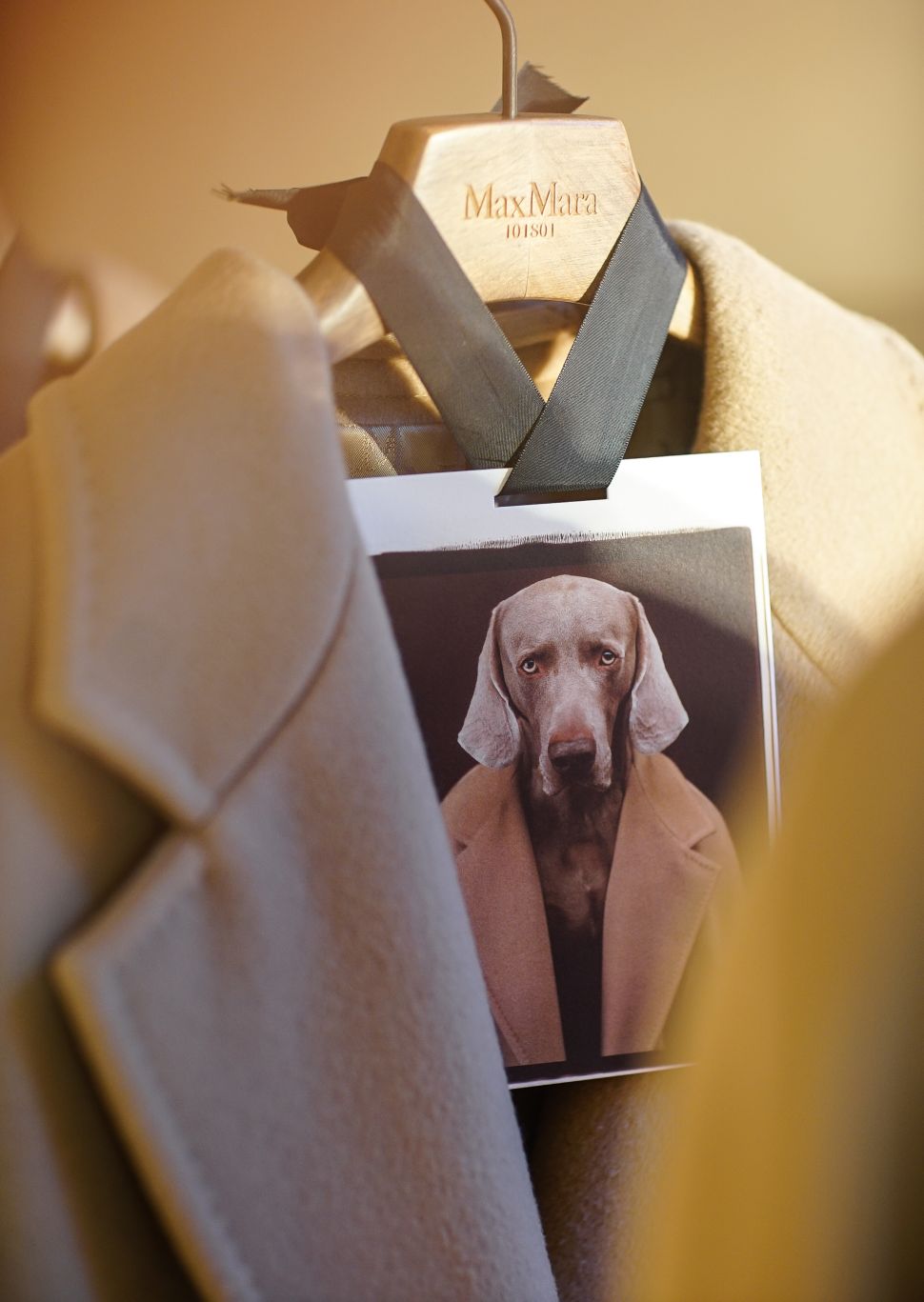 Mr. Wegman was greeted by another pup of the same breed, Freddie, who hung by his side for the duration of the early evening cocktail. The dog-turned-party host spent his time lapping up a bowl of water, while Mr. Wegman gave out copies of his book, Polaroid. "Dogs have an inherent human quality that is universally appealing," Max Mara CEO Cristian Notari told us during the party. "For our 50th anniversary in 2001, we wanted to reimagine our coat in an original context, and Wegman's surreal lens seemed perfect."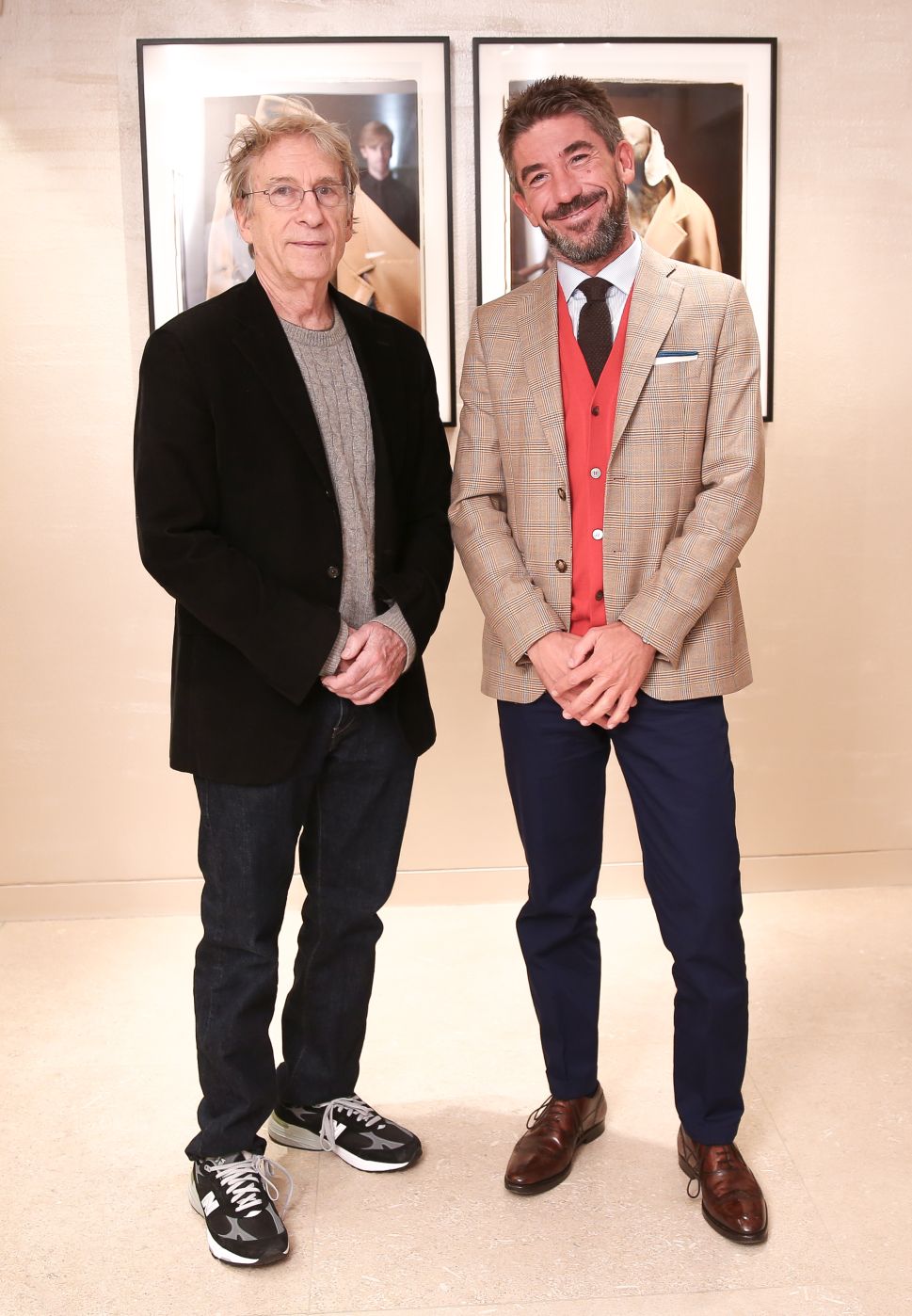 Each of the dogs is seen sporting Max Mara's signature 101801 camel coat, which first debuted in 1981. It became quickly favored as the outwear of choice, and has recently been spotted on Katie Holmes and Gigi Hadid.
"Our signature 101801 camel coat is an iconic piece for the brand that celebrates the brand's fundamental values," Mr. Notari said. "The captivating juxtaposition of Weimaraners in our quintessential camel coats is a timeless representation of the signature piece within Max Mara's DNA." The playful series will continue on to Chicago, Toronto, Short Hills, Houston, San Francisco, and Waikiki through the fall season.