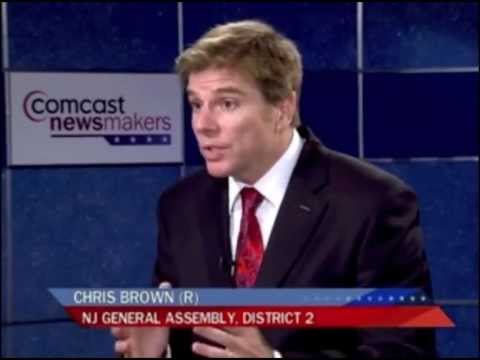 Atlantic County Freeholder Colin Bell, running mate to incumbent Assemblyman Vince Mazzeo (D-2), claimed in a statement Monday that their Republican opponent Chris Brown (R-2) attempted to have Bell and his Republican counterpart Will Pauls removed from a panel scheduled to meet on NJTV this weekend. NJTV and WOND both say Bell's claims are untrue.
Bell also claims that Brown approached producers at WOND to request that a radio debate be broken into two parts: himself versus Mazzeo, then Pauls against Bell.
"Chris Brown must really feel that everything he does must be above reproach if the only way he'll debate now is under formats he controls and which are on his terms," said Bell in a statement. "It speaks volumes about how he feels about his own record if he's afraid to have to defend it before the public."
The accusation comes after a September 14 candidates' forum in Egg Harbor Township, where Bell went after Brown on Atlantic City's proposed PILOT bill. Democratic sources claim that Brown is avoiding debating Bell again, even if it means doing so at his own running mate's expense.
"He voted for it," said Bell of Brown at the time, adding that if the PILOT failed "your taxes will skyrocket here."
Brown has made his opposition to the PILOT bill a mainstay of his campaign. Pauls did not attend the event in Egg Harbor.
"The voters I have met across this district are way smarter than Chris Brown apparently thinks they are," said Bell in a statement. "No matter how hard he tries to deny it, Chris Brown is not only running against me, he's also running with Will Pauls. But given his negative campaign's flailing messages, and his running mate's inability to even show any interest, I can understand Brown's fear of acknowledging either."