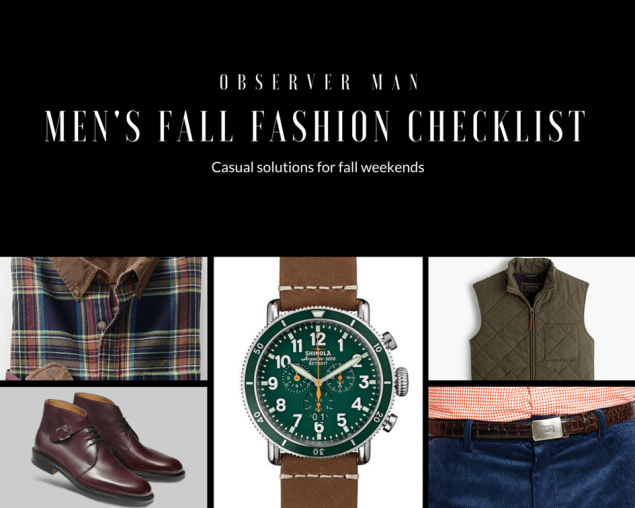 ***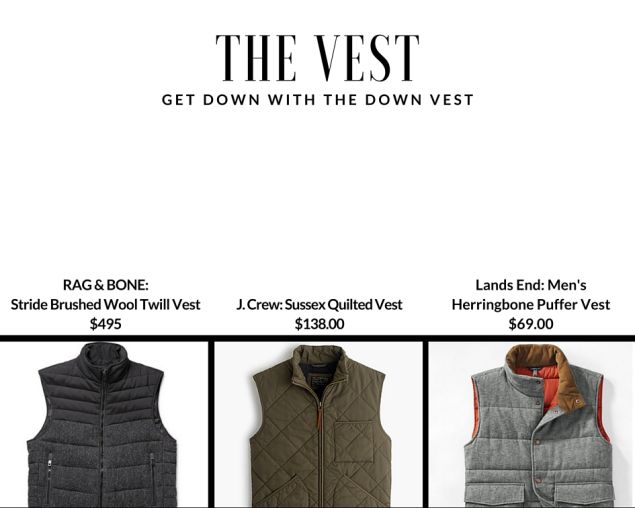 The vest is a staple for any man, especially in the fall and winter seasons. Down and quilted vests are making a big comeback this season, and with their extreme versatility these vests will be sure to come in handy without sacrificing style.
1. Rag & Bone: Stride Brushed Wool Twill Vest
2. J. Crew: Sussex Quilted Vest
3. Lands End: Herringbone Puffer Vest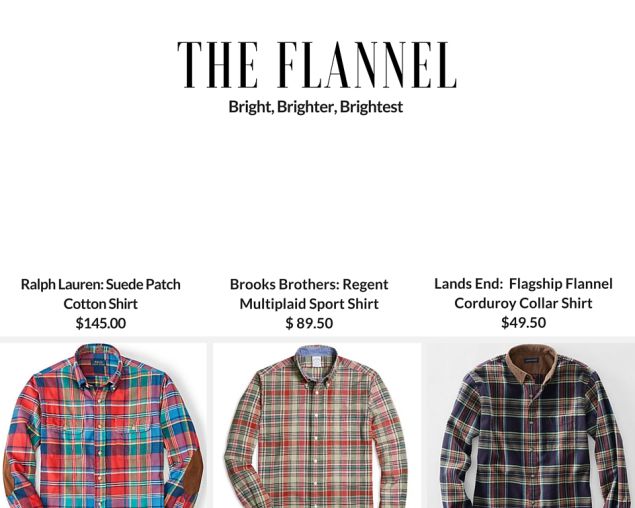 A good flannel is timeless. From the casual work environment to the night on the town, the flannel is the epitome of fall apparel, and paired with a vest, you will be sure to impress.
1. Ralph Lauren: Suede Patch Cotton Shirt
2. Brooks Brothers: Regent Multiplaid Sport Shirt
3. Lands End: Flagship Flannel Corduroy Collar Shirt
Denim is dull, and fall is about color. Once a retro relic, corduroy is having a renaissance. It can be both classy and casual, and with its rise back to popularity you are sure to see both the refined and casual man sporting them this season.
2. Ralph Lauren: Classic Stretch Corduroy Pant
3. J. Crew: Vintage Cord/ 484 Fit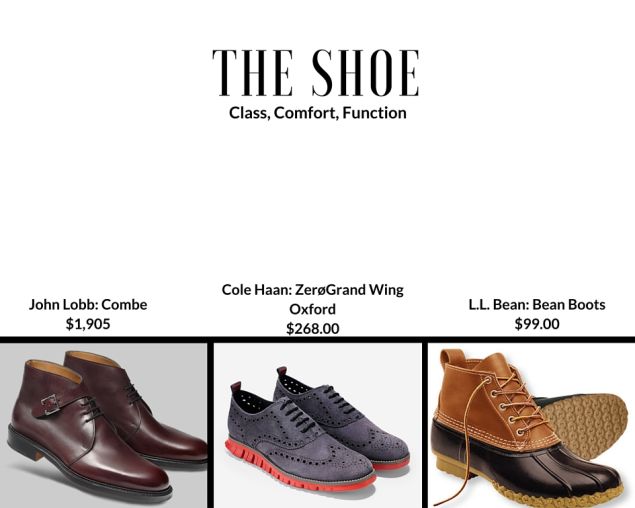 Monk straps, hybrid work shoes, and a classic functional boot. These beautiful shoes will keep you sharp, yet comfortable, throughout the autumn months.
2. Cole Haan: ZeroGrand Wing Oxford
A quality watch can make or break an outfit. Be it a more traditional preppy style, or an ever-so-popular piece of wearable tech, these trendy timepieces are sure to create winning looks.
1. Shinola: Runwell Sport Chronograph Watch