The present generation of movers and shakers defers to the screen of their cell phones to procure whatever their hearts' desire. A simple tap or two delivers the next meal of the day, a swipe of a finger results in meeting the love of their life and the pressing of a button supplies a chauffeured car. The same mentality applies for decorating their homes.
One of the newish brands driving the trend is Homepolish, a New York-based startup that matches clients with decorators through a short survey and an hour-long consultation.  One of two design proposal packages can then be purchased: a simple or more complex version.
Co-founded by Noa Santos and Will Nathan, Homepolish is able to fulfill that promise to Americans who live in major metropolitan areas where suggested products are easily available. And for those that don't? Well, they can still tap into the team of over 300 interior designers, via Homepolish's virtual design service, for extra inspiration.
Mr. Santos and Mr. Nathan explained that most Homepolish clients are "third movers."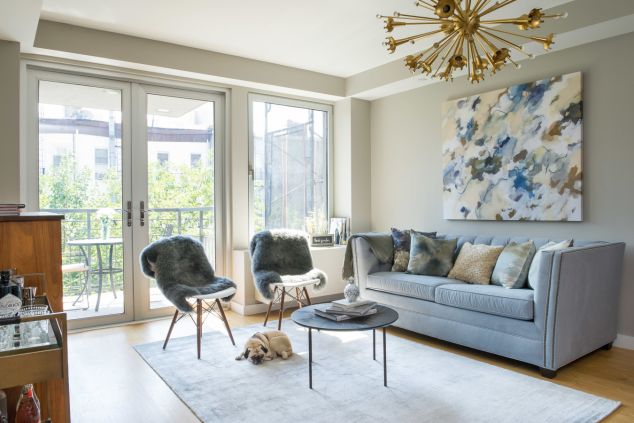 "The first time you move, you throw a mattress on the ground; you're just happy to be in a city or wherever you are. The second time, you go to IKEA," said Mr. Nathan. They postulate that once the client is mature enough to afford that third home, they also have the funds to properly build out an aesthetic that flows from kitchen to living room, to guest bedroom and beyond.
Co-founders of Havenly—a company similar to Homepolish—Lee Mayer and Emily Motayed have built relationships with 180 retailers, including Williams-Sonoma, Wayfair and Restoration Hardware, for their clients.
Havenly also depends on partnerships with fellow startups to create a well-rounded user experience. In New York, Havenly turns to Handy to find dependable handymen. "We help you figure out where to put things, and they come into your home to make sure everything is arranged correctly. They help hang your art and put together your furniture," Ms. Mayer explained to Observer.
From start to finish, the whole Havenly process costs $199, regardless of how much time the decorator chosen from the site, by the client, spends on each project. On average, the design timeline spans two weeks. "New York is definitely our biggest city and we get a mix of young, urban professionals," Ms. Mayer explained.
Decor amateurs are not the only ones who are heading online for design help; the pros use these digital tools, too. "I'm a huge advocate of tech in our industry," admitted architect and interior designer Campion Platt. His go-to is InsideMaps, a website he's been working with over the past year that turns photos of a space into a 3-D floor plan.
While they have yet to launch an app, the website allows users to upload multiple photos of a room, which it then compiles into a true-to-scale 3-D model, complete with lights, textures and furniture. Based on a complicated algorithm, the site promises accuracy, something Mr. Platt can confirm. "I don't even use a laser measuring tool in my own business, but this is unbelievably accurate."
Niki Biszantz, the director of communications at SUITE NY, a prominent mid-modern and contemporary furniture showroom, uses an array of apps to help the company's clients achieve a more colorful finished product.
She admitted: "As an art and design nerd, one of my favorite apps is myPANTONE. Take any image that inspires you and the app will pull out the five most prominent colors in that image." Ms. Biszantz also uses the ColorSnap Visualizer app, which culls an array of colors from a photo and matches them to Sherwin-Williams paint colors, among other features.
Even relatively easy home design tasks have been simplified further. Take Simply Framed founder Dara Deshe Segal, for example, who found that bringing artwork to a frame shop provided her with far too many options, allowing her to make poor choices.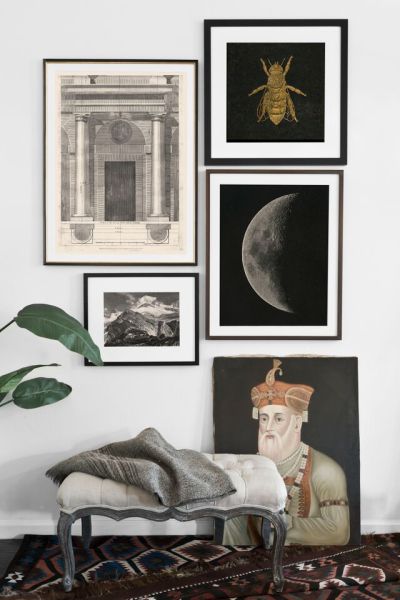 "I personally have all of these regrets of how I framed things in the past, from college onward," Ms. Segal reflected. "At the end of the day, I think, 'why didn't I just frame it in black or white?' "
That is why she founded her company.  With a turnaround time between one and six weeks, her website allows customers to chose from 24 carefully curated frame styles, in addition to matte options. They then send over their artwork in the provided mailer or tube and the work is returned in a custom and hand-assembled frame.
The finished product also comes with the proper hardware to hang up. Simply Framed employs a professional team that pieces together the frames and ensure the artwork aesthetically jibes with the color selections made. Ms. Segal puts an emphasis on making sure the finished product looks tasteful and has an air of timelessness, not trendiness.
Ms. Segal is a fan of other digital decor apps and sites, having tried out a few herself, but the only thing she couldn't find? A polished portal for crafting custom window treatments. It can't be long until that appears in the App Store.