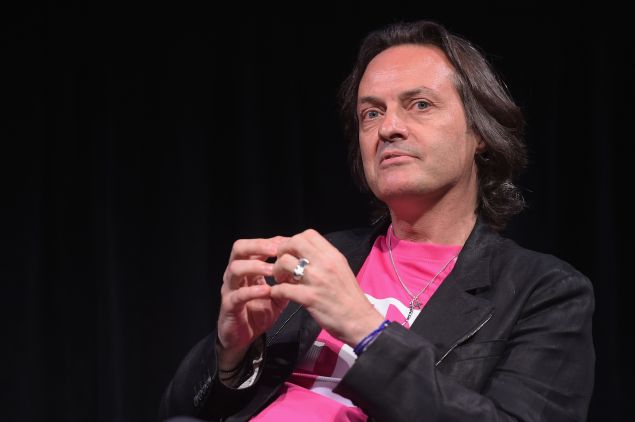 A modern-day media/tech/communications bigwig has scooped up the home once occupied by the man who built America's largest newspaper chain.
John Legere, the CEO of T-Mobile, has purchased a grand Central Park West penthouse that originally belonged to William Randolph Hearst.
Too bad he won't be getting Mr. Heart's whole spread—the other half of is currently owned by Giorgio Armani, who's shown no signs of budging. Or should we say Ms. Davies' whole spread—it's rumored that Mr. Hearst's mistress Marion Davies was the one who actually lived in the fifteenth-floor penthouse, taking her pocket money from the rest of the building's income which was, at the time, a rental.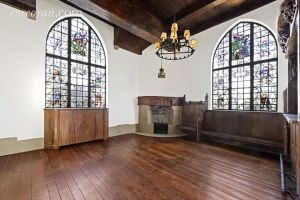 An elevator opens directly into the duplex, which per public record was most recently owned by the late Carol T. Blake. Ms. Blake's estate put a rather hefty $27.5 million price tag on the four-bedroom, four-bathroom abode in 2014, before lowering their expectations by nearly $10 million and accepting $18 million from Mr. Legere.
Brian Rice and Douglas Albert at Corcoran had the listing at 91 Central Park West, which includes a 1,600-square-foot terrace, an overhead skylight above the stairwell, and two fireplaces—one wood-burning, the other for decorative purposes. Other rather old-fashioned quirks include large-scale Elizabethan-style stained glass windows, wood-paneled walls, and Tudor chandeliers, not to mention the second-floor tower library (yes, tower, and no, not a cell phone tower), which has 14.5-foot ceilings and a handcrafted wood bar.
Perhaps Mr. Legere, who was named as T-Mobile's CEO in 2012, will consider the addition of some more modern features…we can't imagine he would tolerate anything other than the best cell reception even from atop his Central Park West tower. He will, after all, have to check his cell phone to get the time from the terrace now that the famed CNN clock has been taken down.