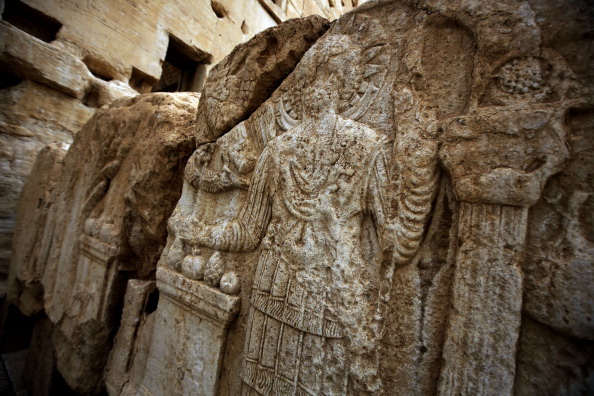 To date, over 13,000 objects from Syria's museums have been moved to secret locations for safe keeping amid the ongoing conflict in the area. In July looted objects from the region were found creeping into the art and antiquities market in the U.K. in alarming numbers. Meanwhile, IS militants bombed the ancient Roman city of Palmyra again just this week.
With so many artworks and cultural sites across Syria and Iraq facing destruction and looting, international government and cultural officials are taking emergency measures. The Association of Art Museum Directors has released a set of guidelines for museums to follow when acting as "safe havens" for artworks that have been displaced, looted, or are being sent away for protection, until they can be returned.
The "Protocols for Safe Havens for Works of Cultural Significance for Countries in Crisis" sets new and clear rules for preservation, conservation, transport, storage, scholarly access, exhibition and the return of endangered objects. Objects submitted to the AAMD for safe haven are to be treated as loans while in the care of a custodian institution. This means safe haven museums must provide proper inventory, digital documentation, condition reports, and, if needed, conservation (though only with the consent of the work's loaning party). The AAMD has also created an public online Object Registry, where all safe haven museums accepting works are required to register them.
While the AAMD supports the landmark 1954 Hague Convention for the Protection of Cultural Property in the Event of Armed Conflict (established after WWII, it was the first international agreement dedicated to protecting cultural heritage during wartime) it recognizes in the preamble for its protocols that "Perhaps the greatest contribution AAMD members and other museums outside the affected area can make is to offer safe havens to those works in danger…until they can be safely returned."
In instances where countries close to those affected by crisis and disaster are unable to provide a safe haven for artworks, the AAMD's protocols provide a larger international network of institutions to respond when needed.
The AAMD offers safe haven to artworks affected not only by warfare, but also by acts of terrorism, natural disaster, or that have been stolen and recovered from the black market.
Other priorities outlined include providing access to scholars for research, establishing permissions to exhibit objects granted safe haven and encouraging participating institutions to establish additional educational programming on the various threats cultural objects and sites face today.
The Safe Haven Protocols are not mandatory for members, however the organization is strongly urging its 242 directors between the U.S., Canada, and Mexico—which include such institutional leaders as Lisa Phillips of the New Museum, Thomas Campbell of the Met and Bill Arning of the Contemporary Arts Museum Houston—to adopt them, as well as those outside of North America.