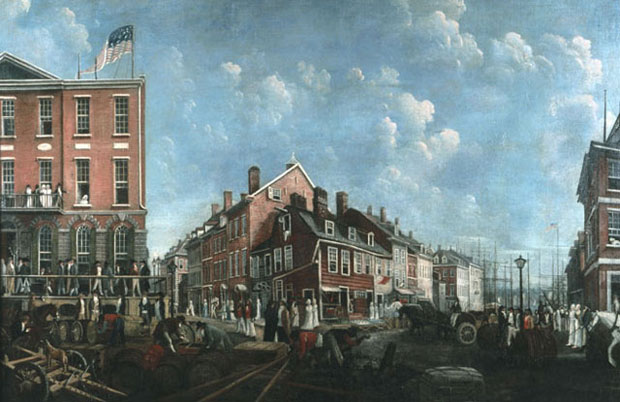 Mayor Bill de Blasio's home, Gracie Mansion, is being made over to reflect the diversity of the city as it was in the late 18th century. An installation of 49 new artworks across six rooms, titled "Windows on the City: Looking Out at Gracie's New York," will go on view to the public October 25, and will feature portraits of freed slaves, historic documents, and artifacts traded with Native Americans. Many of the artworks were lent by New York City museums.
This is how art goes viral on the internet—on purpose.
After opening up shops all over the world, galleries are finding their way back to two big cities, New York and London.
A snapshot into the high price of art supplies for teachers.
Some advice for the next generation of art professionals, from French dealer Kamel Mennour, who is showing at Frieze London for the first time: "It's always about the artists, not about collectors."
An argument that video games can be "high art," citing quotes from Degas.
Co-founder of the Zero group, Enrico Castellani, will have a solo show at Dominique Levy gallery in London next year.
A painting looted by Nazis, and saved by an American serviceman, makes its way back to Poland.