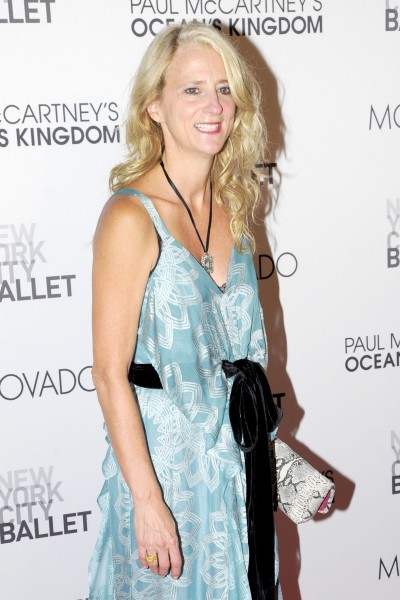 Nanette Lepore now has an art gallery in her West Village home. The fashion designer and her painter hubby, Robert Savage, premiere the inventively named Lepore Savage Gallery tomorrow and it is open to the public if you can sort out how to RSVP. (The Facebook page seems to be down and there doesn't appear to be a website).
The Dia Art Foundation appointed James Meyer, formerly of the National Gallery, as deputy director and chief curator.
Looking back at David Inshaw, who, one reviewer says, paints with "a ringing clarity that goes to the head like champagne."
The Robert Mapplethorpe photo "Man in a Polyester Suit," which not only became one of his most artistically important pieces but also fanned the flames of the culture wars, is up for sale at Sotheby's. It's the first print of any from that edition to hit the auction block. The estimate is $250,000 to $350,000.
Opinion: Let's stop calling video games art.
Knoedler fakes case will go to trial.
Opinion: "interactive art" has gone too far. "It's great to cheer folks up with dumb stunts, but the dumb aspect of spectacular conceptual art isn't frankly acknowledged enough." Couldn't have said it better ourselves.
Chinese auction house takes painting off the market after artist questions authenticity of 1985 work once presumed destroyed.
A Warhol Mao may get $40M at auction, Sotheby's says–more than twice the highest price ever paid for one.