Always looking for a new place to grab some food and drink? Every Thursday, the Observer publishes a list of hot new bars and restaurants opening in NYC. Check in weekly for inspiration on how to spice up the weekend outing, and who knows?—you may just stumble upon a new haunt.
Fall sports are in full swing, but if you can't decide between a sushi bar and a sports bar for this weekend, the new Tender Bar & Grill has you covered. The Midtown newcomer sports an American-Asian fusion menu and a luxurious ambience that will disrupt everything you thought you knew about sports bars. Across the river in Brooklyn, a new Indian restaurant called Tikka Indian Grill is bringing some classics and cultural twists to Williamsburg.
Tender Bar & Grill
130 W. 47th Street, Manhattan
Opening Thursday October 22
Catch a game in style at this new upscale sports bar that features nine 55-inch HDTVs, two 80-inch projector screens and an interior that's unsuspecting and unique, complete with a brass bar, turquoise wing-back chairs and walnut beaded chandeliers overhead. Located right in the heart of midtown, Tender Bar & Grill is the perfect place to cheer on your team or relax for post-work drinks. The new restaurant is serving up modern American cuisine as well as an impressive sushi selection, meaning chicken parmigana sliders, buffalo chicken flatbreads and exotic king crab sushi rolls are all on the menu. Whatever your choice, knock it back with a beer or one of 14 specialty cocktails crafted by award-winning mixologist Isaac Grillo.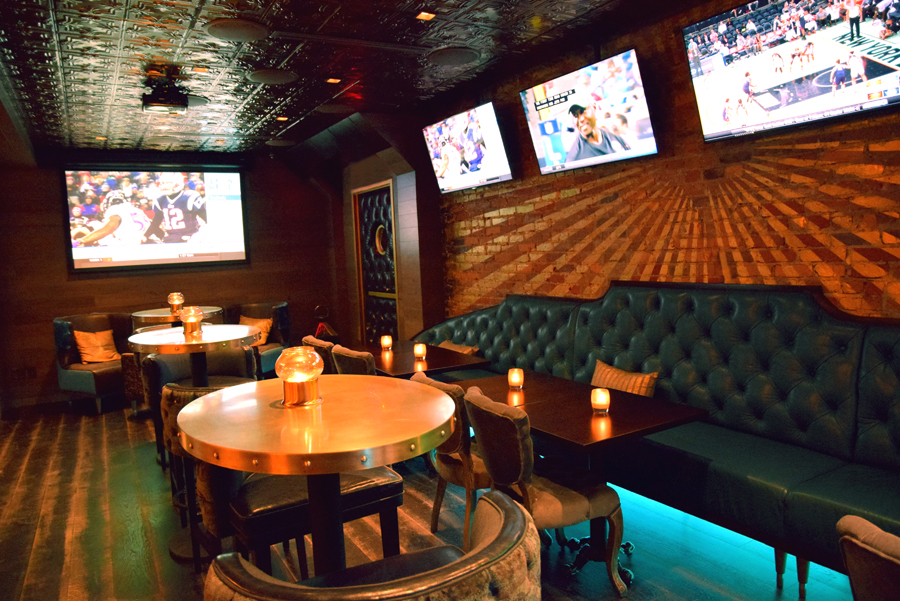 Tikka Indian Grill
185 Grand Street, Brooklyn
Opening Thursday October 22
This new new eatery is bringing a promising menu to the midst of the burgeoning Williamsburg restaurant scene. Spearheaded by executive dhef Mallika Khan from Bangladesh, Tikka Indian Grill is serving up both traditional and contemporary Indian dishes that highlight many perennial favorites and flavors from the diverse cultural regions of India. Chicken Saag Tikka, Jhinga Balchao and Chennai Lamb are a few standout dishes, all served with locally sourced veggies and naan baked fresh on the premises. The decor is comfortable yet modern, and the ambience complete with soft cultural music will top off the experience.