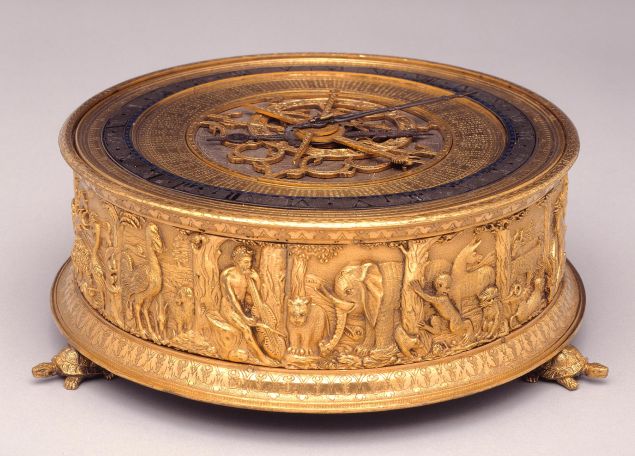 "We…regret what happened to your family," read a letter from a Stuttgart museum to Simon Goodman, the rightful owner of the Orpheus Clock, an antiquity that dates to the 1500s. What happened to his family? His father was beaten to death in a German death camp; his mother was gassed.
"We are grateful, however, for the opportunity to set at least this matter straight," the letter continued. Mr. Goodman may have had to read that twice. The museum that had been displaying the priceless clock, stolen by Nazis in the 1940s from his forebears, was "grateful," for the "opportunity," to return it to him.
This attitude was a serious departure from the tone of most discussions between the Goodmans (Guttmans originally) and museums, art dealers, collectors and auction houses over the last 70 or so years. Returning Nazi-looted art to the American descendants of holocaust victims had generally seemed unnecessary and unlikely; the response to the Goodman family's inquiries was often indifference, skepticism and disregard.
Starting in the 1950s while he was living in London, Bernard Goodman, Simon's father, went seeking the Renoirs and Boticellis that once belonged to his family, collectors whose fortune came from banking.
At that time, most collectors, gallerists and dealers he approached were coldly pragmatic about the idea of restituting the plundered items.
"Their main concern seemed to be that the art market might be 'disrupted,'" Mr. Goodman said.
Bernard died "anguished and embittered," according to the Los Angeles Times. Fortuitously, though, a package detailing his years of research, conducted with his brother, Nick, into art once owned by his family, arrived and was presented to his son. Beginning in 1994, Mr. Goodman took up his father's fight.
While at first he encountered the same type of resistance his father had, eventually the art world's attitude towards restitution softened, he told the Times.
"We've had a sea change," he said.
Now, Mr. Goodman has penned a book named for the clock that elicited the apology-cum-thank you note from the Stuttgart museum. The Orpheus Clock, published by Simon & Schuster, hit bookstores in August.
Mr. Goodman gives a talk on his experience and signs books tonight in Los Angeles at the Los Angeles Museum of the Holocaust. The event is free and open to the public.