I buy just about everything online, except clothes. I love the idea of it but just can't be bothered to deal with the hassle of a return when the clothes don't work out. A new company, however, may have just turned me into a true online shopper.
Try is a new service that lets online shoppers try on clothes in their homes without buying them first. The whole process is completely free, and if you don't like an item, sending it back is no hassle at all. So far, Try has partnered with a ton of popular stores and brands including J. Crew, Zara, Nike, Asos, Barneys and others, and they're adding more all of the time.
To use Try, start by downloading the Try Chrome extension, which will appear to the right of the address bar on your browser. Currently, the site is invite-only, but here's a download code.
If you click the Try icon, you'll be redirected to Try.com, where you can look through the stores and brands currently compatible with Try and head to their sites to begin shopping.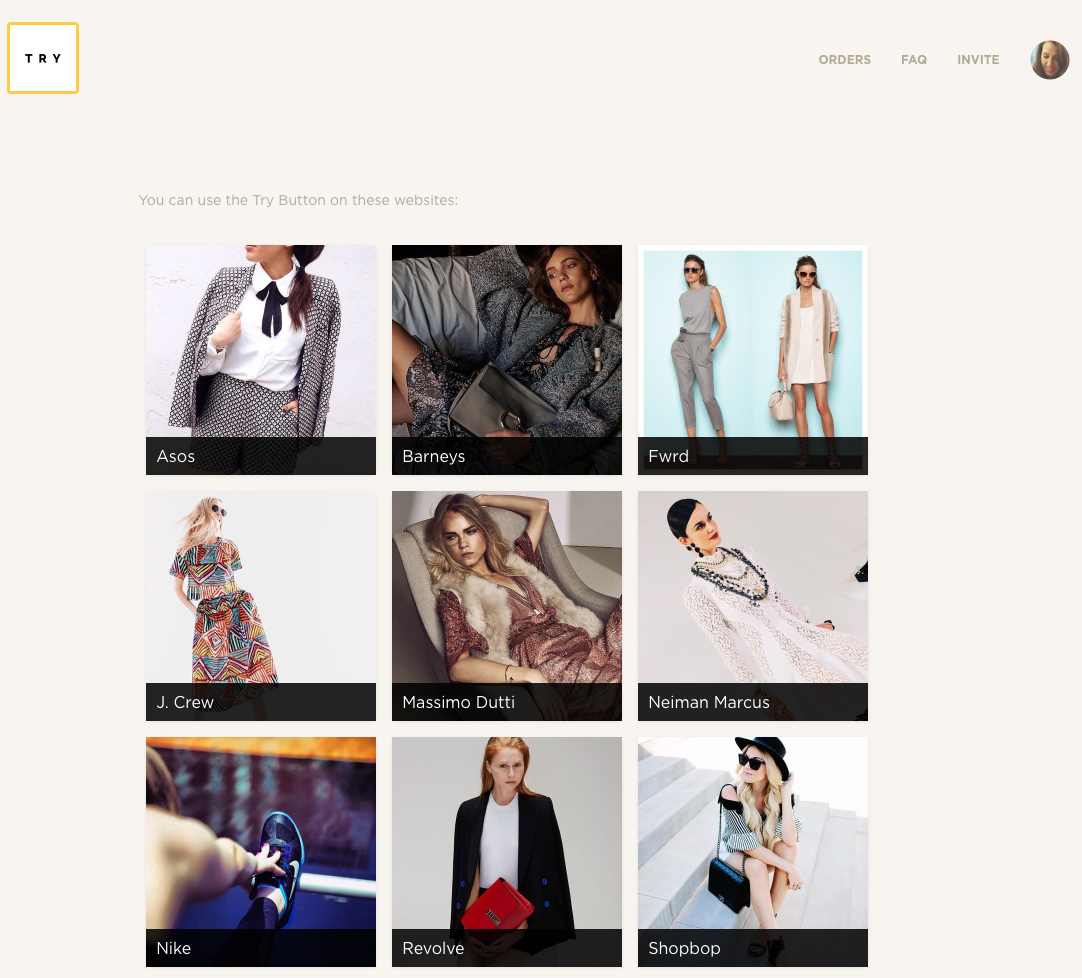 Select a store and online shop as you usually would, but instead of clicking "add to basket" you'll now have another button that reads "try for free." You're allowed to try up to five items from a store at once, but you can earn additional "trys" by inviting friends.
While completing your first Try transaction, you will have to enter your credit card information, but this is only so you can be charged if you decide to keep any of the items. You can still use coupon codes and can use Try for any items from the participating stores, as long as the retailer hasn't deemed them final sale. Recently, I used Try to test out these green pants from Zara that were on clearance for only $20.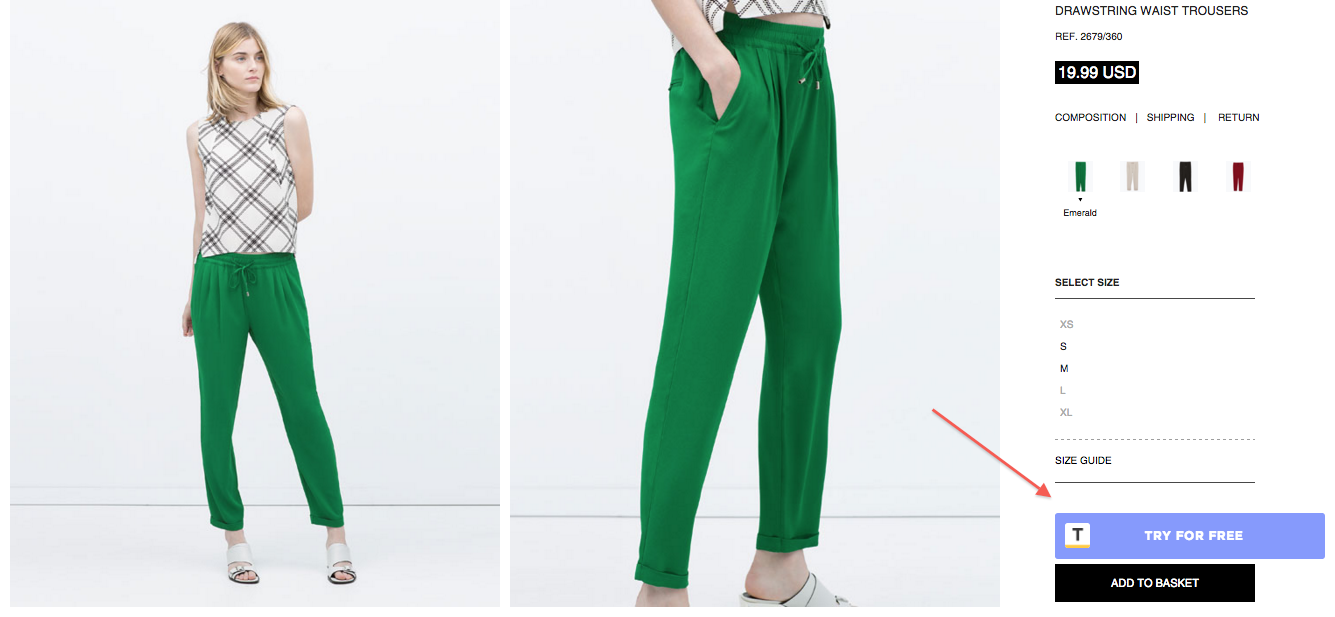 Within two to six days, your clothes will arrive at your door. You'll have 10 days to decide to keep the items or send them back.
While returning clothes you've purchased for a refund or exchange can be a huge hassle, sending back clothes through Try is extremely simple. With your clothes comes a pre-paid, pre-addressed shipping label. Simply go to your pending order on Try.com, select the items you're choosing to return, enter the tracking number from the label and send it all back in the same box. You'll be charged for the clothes you decide to keep but won't have to worry about getting a refund for items you didn't like because you were never charged for them in the first place.
My experience with Try has really been as simple as the steps listed above. The dressing room has always been what's missing from online shopping, but Try is bringing that experience to your home so you can try on clothes comfortably and without rush, sans the lines, attendants and tiny dressing stalls.