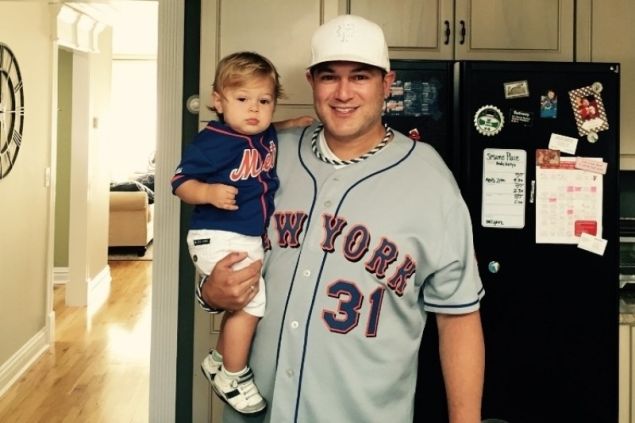 Even as they head to the World Series, the New York Mets made sure one of their fans got the tribute he deserved after a fatal accident—and thanks to some generous Internet backers, his family will be taken care of, too.
Josh Abrams, a 39-year-old gym teacher at J.H.S 157 Stephen Halsey in Rego Park, Queens, fell last week and suffered a traumatic brain injury. He died last Friday at Nassau University Medical Center.
Mr. Abrams, who lived on Bayville, Long Island, is survived by his wife Jessica and 1-year-old son, Axel. Mrs. Abrams is also pregnant with a second child, due in May.
Given that Mr. Abrams was a passionate Mets fan, many of his friends and former students used the hashtag #LetsWinItForJosh to cheer the team on, and make the Mets organization aware of Mr. Abrams' story so they could honor him. A Mets fan site picked up on the campaign and posted about it on Instagram.
Mr. Abrams' story ended up reaching the Mets top brass—Mets owner Fred Wilpon donated $500 to the Abrams family, and the team sent flowers to Mr. Abrams' wake on Wednesday.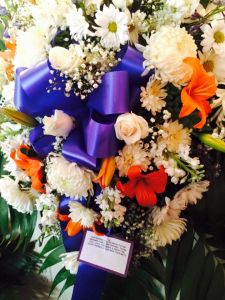 Mr. Abrams' story has also gotten sympathy from around the country thanks to a GoFundMe page set up by his family. In Honor and Memory of Josh Abrams was created on Sunday to raise money for the education of Mr. Abrams' children.
The fund exceeded its original fundraising goal of $50,000 by yesterday afternoon. The goal has now been raised to $75,000—over $58,000 had been collected by Friday morning.
Kristin Ann Fahlbusch, a close friend of the Abrams family who has helped coordinate the fundraising efforts, told the Observer that the recent success of Mr. Abrams' favorite baseball team, combined with the generosity of GoFundMe givers, has made the loss easier to bear.
"You can't tell me that there weren't angels on our side while we were hustling or that the Mets' winning streak is a mere coincidence," Ms. Fahlbusch said in an email. "Instead of saying that we're all 'in shock,' we've been saying we're 'in awe'—not just of how our community has come together yet again in the wake of tragedy, but of how the stars have seemingly miraculously aligned to help us honor Josh and his memory."