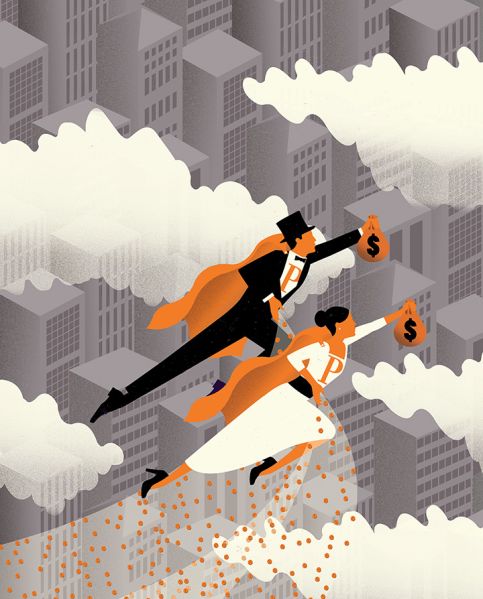 The 10 most generous large companies in the Tri-State area produce everything from cancer drugs to soft drinks, Q-tips to potato chips, can manage your wealth, insure your business, provide technology that will help you calculate your funds, and equipment to keep you cool and comfortable while doing so.
Financial institutions and pharmaceutical companies make up the bulk of the list, which also includes a major food company, a manufacturer and an information technology firm, all household names. While only one of the companies (General Electric) cracked the Fortune 500 top 10, between them, they earned a combined $222 billion in pre-tax profit and donated more than $7 billion to charity in 2013.
When it came to percentage of pre-tax profits donated, which is how we have ranked these companies, Big Pharma led the way, taking three of the top four slots on our list. It's more than pure altruism, notes John Carroll, editor of FierceBiotech, an industry newsletter. There's "no harm at all in getting your corporate name out there in front of a major patient group—diabetics, cancer patients and so on—when you're selling an expensive new product," said Mr. Carroll.
While most of the corporations on the list have increased charitable giving in recent years, that bucks a national trend, noted Lisa M. Dietlin, president of the Institute of Transformational Philanthropy.
"Corporate America is giving less and less," said Ms. Dietlin, adding that overall, corporations constitute 5 percent of all charitable giving nationwide.
Younger consumers, she added, are more socially conscious, wanting to align their purchases with companies that share their values.
"They are not in the habit of making demands," said Ms. Dietlin, "but rather seeking out companies that are already doing good."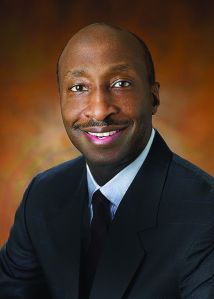 #1 Merck, Whitehouse Station, N.J. 
CEO: Kenneth C. Frazier
Total contributions: $1.86 billion, representing 33.5 percent of its 2013 pre-tax profit
Merck 's sales dropped by nearly $3 billion from 2012 to 2014, yet the company increased its charitable donations by more than 10 percent between 2012 and 2013. "Corporate responsibility is both a beacon and a mindset, grounding our operating principles," said company CEO Kenneth Frazier in his annual statement on corporate giving.
While Merck makes the top of our list, 94 percent of its contributions in 2013 came from product donations, according to the Merck Responsibility Report.
#2 Pfizer, New York City
CEO: Ian Read
Total contributions: $3.05 billion, representing 19.4 percent of its 2013 pre-tax profit
Back in 1849, Charles Pfizer and his cousin Charles Erhart borrowed $2,500 from his father to start Charles Pfizer & Company. Their first product was an anti-parasitic used to treat intestinal worms, a common affliction in mid-19th century America. The company has come a long way since and chances are you have relied on a medication made by Pfizer. The biopharmaceutical giant makes Advil, Bacitracin and Dristan among others. Between 2010 and 2014, Pfizer helped nearly 2.5 million patients in need gain access to more than 31 million prescriptions, valued at more than $7.9 billion.
"Through our corporate responsibility programs," wrote CEO Ian C. Read in his annual letter to investors, "we have touched the lives of millions of people around the world."
#3 Prudential Financial INC.,
Newark, N.J.
CEO: John R. Strangfeld
Total contributions: $71.3 million, representing 8.9 percent of its 2013 pre-tax profit
Prudential Financial's new 20-story tower in the heart of downtown Newark is the company's most visible sign of commitment to New Jersey's largest city. But it is just part of the insurer's strategy to revive an urban center once synonymous with urban blight. From funding the new Teacher's Village project—which combines retail with affordable housing for educators—to bringing a Whole Foods market to a downtown building, Prudential has vastly improved its hometown.
Prudential's giving extends beyond Newark; the company is a contributor, for instance, to the U.S. Fund for UNICEF Bridge Fund, which provides a reserve of cash for life-saving emergency supplies. "Prudential is proud to be a pioneer investor in this exciting new initiative," said Sharon Taylor, chair Prudential Corporate Responsibility Oversight Committee.
#4 Johnson & Johnson,
New Brunswick, N.J.
CEO: Alex Gorsky
Total contributions: $992.6 million, representing 6.4 percent of its 2013 pre-tax profit
Johnson & Johnson may be best known for the BAND-AID, which has become a common analogy for a quick fix. But the company's giving portfolio aims to do much more than that.
The company focuses on five goals: making childbirth safer; treating and preventing intestinal worms in children; using mobile phones to share health information to new and expecting mothers; eliminating mother-to-child HIV transmission; and research and development to treat HIV, tuberculosis and neglected tropical diseases.
#5 Goldman Sachs Group,
New York City
CEO: Lloyd Blankfein
Total contributions: $262.6 million, representing 2.2 percent of its 2013 pre-tax profit
Goldman has a four-point philanthropy strategy that helps female entrepreneurs, offers grants to nonprofits, invests in small businesses and provides opportunities for its employees to volunteer. Between 2012 and 2013, the company increased charitable gifts by nearly 9 percent.
The investment bank continues "to engage on broader public policy matters that have the potential to spur economic growth," wrote CEO Lloyd Blankfein, explaining the company's corporate responsibility philosophy in a letter to shareholders.
Has all this giving helped Goldman Sachs repair its damaged reputation for contributing to the 2008 financial crisis by "magnifying losses associated with the downturn in the U.S. housing market," according to the Securities Exchange Commission?
Depends who you ask, said Jack Milligan, editor in chief at Bank Director, an industry analyst firm providing senior executives and board members with insight on emerging issues. "People who don't know much about Goldman Sachs…might be very well impressed by the kind of contributions that Goldman makes to various forms of philanthropy," said Mr. Milligan. "But if you are…a former client, you may be less impressed."
#6 JPMorgan Chase & Co.,
New York City
CEO: James Dimon
Total contributions: $210.9 million, representing 1.2 percent of the company's 2013 pre-tax profit
For the third year in a row, JPMorgan Chase led the nation in deposit growth as customers added $51 billion to their bank accounts. That's nearly twice as much as any other bank. And while the money continues to flow in, the company says it is committed to giving back. Between 2012 and 2013 the company increased its giving by nearly 4 percent. "We have a responsibility and role to play in helping address major economic and social challenges in the Tri-State area," said Dalila Wilson-Scott, head of global philanthropy, JPMorgan Chase & Co. Aside from cash gifts to nonprofits like NeighborWorks America, CARE and American Red Cross, the bank established Technology for Social Good (TSG). "For many nonprofit professionals," the bank's website explains, "technology is a source of confusion and frustration." TSG connects skilled technology volunteers on its staff with organizations such as Operation Morale Call, which enabled members of the U.S. military in Afghanistan to hold free video calls with their families stateside.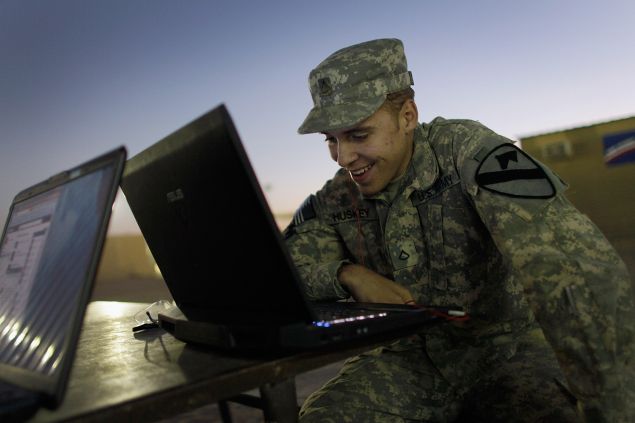 #7 PepsiCo, Purchase, N.Y.
CEO: Indra Nooyi
Total contributions: $100 million, representing 1.1 percent of its 2013 pre-tax profit
For a company whose products often fuel dietary woes and contribute to litter—how do you see a crumpled up bag of Doritos blowing across Manhattan?—PepsiCo and its foundation primarily support education, human sustainability and the environment.
The company's overall approach to community engagement, which includes its charitable efforts, has been dubbed "Performance with Purpose."
"Today, a company's profits are inextricably tied to the prosperity of its consumers, customers, employees, communities and society writ large," wrote CEO Indra K. Nooyi in her letter to shareholders. "More than ever before, profitability and sustainability are synonymous. Corporations should embrace this new way of doing business."
#8 IBM, Armonk, N.Y.
CEO: Virginia Rometty
Total contributions: $204.9 million, representing 1.04 percent of its 2013 pre-tax profit  
The company that was once at the forefront of big, room-sized computing machines is now leading the way in the opposite direction. And it's a breakthrough that could take the silicon out of Silicon Valley.
IBM researchers are reporting a "major engineering breakthrough" about an alternative to silicon transistors—carbon nanotube transistors that, according to MIT Technology Review, will be ready in time to take silicon's place.
It's all part of the company's transformational diversification efforts that have led it into everything from data storage to the Internet of Things.
IBM takes the same approach to corporate responsibility.
"Purpose-driven transformation is in our DNA," company CEO Virginia Rometty wrote in a letter on corporate responsibility. "IBMers have always taken this on as a personal goal. It's why people come here—the chance to reinvent not just technology and business, but the world."
#9 General Electric. Fairfield, Conn.
CEO: Jeff Immelt
Total contributions: $157 million, representing 0.9 percent of its 2013 pre-tax profit  
GE stands for General Electric. But it could also stand for "Greatly Expanding." The company has launched several initiatives to help solve health and education problems worldwide.
Developing Health Globally is the GE Foundation's program to improve health care delivery for some of the world's most vulnerable populations in sub-Saharan Africa, Latin America and Southeast Asia. The Developing Futures in Education Program supports initiatives to improve the equity and quality of K–12 public education in the U.S. This program has invested more than $225 million and thousands of hours to support student achievement and professional development for teachers in K-12 public schools across the U.S. (And the GE Foundation created Developing Health through numerous productive partnerships with independent, nonprofit community health centers.) Since then, the GE Foundation has invested millions of dollars in the program, which supports GE's initiative to bring better and cheaper health care to more people.
"The GE Foundation focuses on health, education and disaster relief," wrote Deb Elam, president of the GE Foundation, in her most recent letter to shareholders. "Additionally, over the past 60 years, the GE family has given more than $1 billion to charity through the GE Foundation Matching Gifts Program. The concept of corporate matching gift programs started with GE."
#10 Citigroup, New York City
CEO: Michael Corbat
Total contributions: $144.6 million, representing 0.7 percent of its 2013 pre-tax profit
Sometimes, size doesn't matter. Or if it does, smaller is better.
That's the operating philosophy at Citigroup, which shed about one-third of its employees in recent years.
One thing that didn't shrink is the company's corporate giving, which rose 5.5 percent from 2012 to 2013.
"Through our core business practices and philanthropic work, we are privileged to serve people in more than 100 countries and jurisdictions, as provider, partner, employer and neighbor," wrote Mr. Corbat in the most recent Citi Global Citizenship Report.The bank's mission, he continued, "is to enable progress."
Last year, the company launched Pathways to Progress, a $50 million commitment to help nearly 25,000 youth "set educational and career goals, develop the necessary skills for a 21st-century economy," wrote Mr. Corbat.
***
Corporate giving includes cash and product donations. Cash totals include money donated by corporations to charities and grants awarded by company foundations. However, to avoid double counting, the figures exclude money companies transfer to their foundations. The ranking is based on figures compiled by the Chronicle of Philanthropy. Product giving captures the fair-market value of goods donated (unless otherwise noted).
UPDATE: This article previouslymisidentified the CEO of General Electric. It is Jeff Immelt.