There's no denying the fact that New York is under the affectionate siege of the Aussies. Seeming to pop up in every corner of Manhattan, particularly gravitating towards the Soho/Nolita area, these cheerful former residents of Down Under are infusing the city with their adorable lilt, flat whites and penchant for creative careers.
Banking on this migration from Australia to Manhattan is Pete Maiden, a former Rolling Stone video producer. He is the founder of Convicts, a media platform that highlights notable Aussie expats who are making a name for themselves in New York. Thus far, his site has featured interviews with Catherine McNeil and model Mimi Elashiry, with plans to feature a handful of further flashy names over the next few weeks.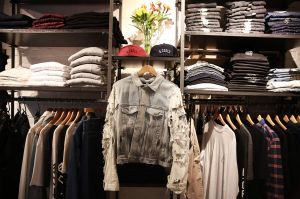 Another exciting project from Mr. Maiden is the opening of a brick and mortar Convicts shop, on Mulberry Street. If you assumed that the products sold are all Australian products, you assumed correctly.
Here, the new shop owner exclusively discusses why he's carrying the brands he selected, how the Australian Consulate is backing his idea and where his favorite Australian restaurants are in the city.

Why did you feel it was important to import Australian style to NYC? The Australian personalities and brands living and working in New York represent an exciting new face of Australia that we want to showcase and promote to our American mates. These exports are drawing a spotlight in New York and we want to document, promote and showcase the best of it.
What are some of the brands that you carry? And why did you choose each brand? Ksubi is a brand that has always bucked the norm; the fit of the jeans, the slogans and the custom pieces all embody the Convict spirit in our eyes. Zanerobe nails it when it comes to representing mens clothing designed for the Australian lifestyle. Every season Bec & Bridge continue to design beautiful garments and the ultimate party dress which compliments our lust for a night on the town. Volley is an iconic 75-year-old sneaker brand thats sole has been on every Aussie kids' feet, trod the winning grass courts of Wimbledon and rocked on AC/DC concert stages over the years. Blundstone's are the reliable down-to-earth boots you can count on whatever NY weather throws at you.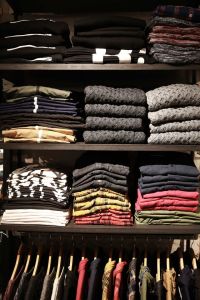 What's the story behind the name Convicts? Our name reflects the rebellious, adventurous, creative and inspiring spirit that was born in Australia. We are now celebrating this spirit through profiling people and brands who embody such DNA in New York.
The Australian Consulate is backing your store. What does their support mean for the business? The support of the Australian Consulate in New York is a great honor and we look forward to the events we will collaborate on in the future. The integrity of their support will also hopefully help open doors to some amazing Australian talent.
What Australian talent will you be featuring on your site in the near future? This morning we interviewed and filmed Aboriginal artist Tony Albert who is currently in a residency program in Brooklyn for 6 months. We have features in the works with war journalist Michael Ware, models Jessica Hart, Montana Cox and Georgia Fowler, photographer James Houston on set with Britt Maren, designer Georgia Lazzaro, tailor Patrick Johnson, comedian Scott Dooley, surfer Stephanie Gilmore, artist Nick Thomm. We will get to Hugh Jackman sooner than later! We have also been on the road through New Orleans with CFDA fashion designer [Kaelen Haworth] of Kaelen NYC.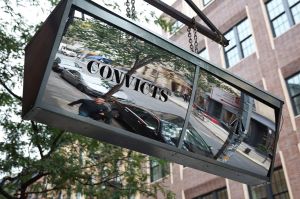 Which area of New York has the highest concentration of Australians? Nolita! Mulberry Street has been known as Little Australia for years now and is the location of our Convicts flagship! Come say g'day.
What are your favorite spots for a bite of authentic Australian fare? Chef Chris Rendell has a great restaurant in the East Village called Flinders Lane. Moby's in East Hampton over the summer is amazing. I will let the Aussie cafes fight it out over the best flat white coffee in the city but I love our friends at Ruby's next door to our store on Mulberry Street. And it's hard to beat an Australian summer lunch outside with a bucket of fresh prawns on ice and the barbie firing up the sausages and lamb chops.