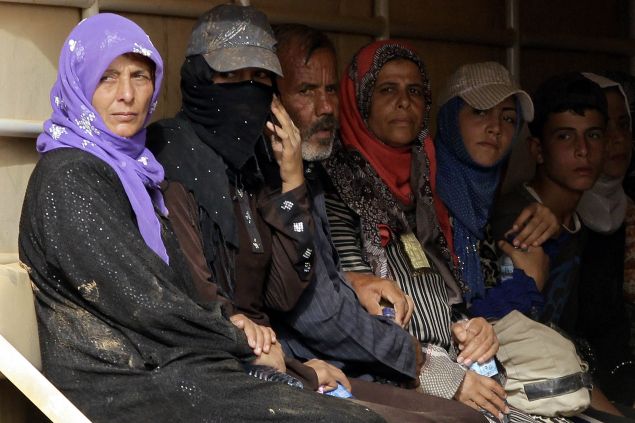 A caucus of the New York City Council's 13 Jewish lawmakers is calling on the United States government to admit more Syrian refugees than currently allowed.
"We believe that the United States has the opportunity and obligation to do much more to help relieve this crisis," the caucus, chaired by Councilman Mark Levine, a Manhattan Democrat, said in a joint statement. "We therefore call on President Obama to accelerate the pace at which our nation is providing refuge to Syrian migrants, beyond the current modest target of only 10,000 over the next year."
They said that the migrant crisis has particularly poignancy for them. "Many of us grew up with or have family members who were forced to flee persecution. All of us are keenly aware of the countless times in history in which Jews have been refugees."
More than 4 million refugees have fled Syria following a brutal civil war there. Many observers say this migrant crisis is the worst since World War II, testing the foundations of the European Union. At least some right-leaning countries have shuttered their borders to refugees, while others like Germany have wrestled with massive influxes.
The Obama administration announced last month the United States will increase the number of worldwide refugees they accept each year to 100,000 by 2017, a boost from 70,000. The Jewish Caucus didn't specify how much higher that would like to see the cap increased.
Their call for an opening of borders to Syrian refugees comes as Mayor Bill de Blasio and a coalition of mayors made a similar request last month. It doesn't appear likely the Obama administration is going to budge from their initial number, especially as some critics warn that a major influx of Syrian refugees could lead to extremists infiltrating the United States.