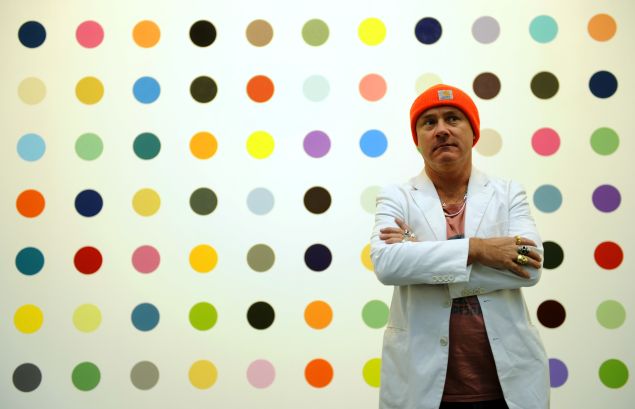 Olga Hirshhorn, art collector and philanthropist, is dead at 95. The Ukrainian immigrant, the daughter of a gardener and a cook, became a collector after marrying oil tycoon Joseph Hirschhorn. Her collection, which will go to the National Gallery of Art, includes Picassos, de Koenigs and the work of Man Ray.
Damien Hirst curating a show in South London.
Even as Gotham Chamber shuttered, plans to revive the New York City Opera and take it out of bankruptcy got creditors' blessing.
Mick Jagger and Keith Richards finger painting up for sale.
Phillips hosts non-selling show.
Douglas Druick will step down as head of Art Institute Chicago.
A coffee table book of figures in London's art world. Perfect Christmas gift for dad.