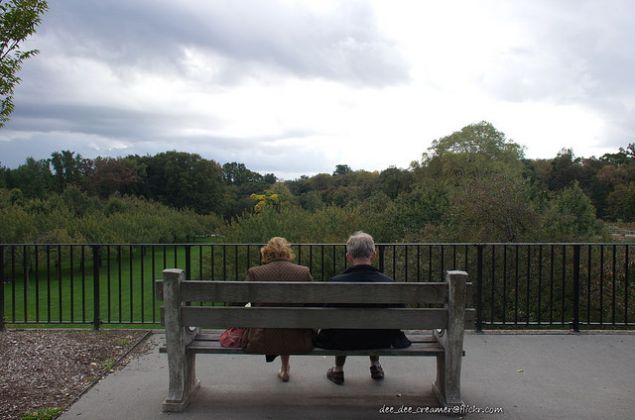 Gary Barnett is selling apartments at his new Lower East Side condo tower, One Manhattan Square, exclusively to Asian buyers, according to Bloomberg. Allegedly, sales to U.S. buyers won't be open until next year. And Mr. Barnett, known for building ultra-luxury condos like One57, considers the $1 million to $3 million pricing on these apartments to be quite "reasonable." He told Bloomberg that "there are a tremendous amount of people who would like to own something in New York City but are priced out because everybody's building super-luxury."
Steven Klar's dated CitySpire penthouse, which he insisted on listing at $100 million several years back, is also far from the super-prime realm, despite its pricetag. We'd forgotten that it was still listed, but apparently Mr. Klar has just, just taken it off the market, according to the New York Post.
So where does Beastie Boy Mike D.'s Cobble Hill townhouse fall in the basic luxury/super luxury continuum? Who knows! But the Baltic Street home just sold for a slightly-discounted $5.48 million, Curbed reports—which is a real bargain if the sex swing in the bedroom is included!
Meanwhile, gentrification is literally tearing Bed-Stuy apart, according to Gothamist—a partial building collapse on Quincy Street destabilized the two townhouses on either side of it and forced emergency evictions.
Gowanus is also getting the "luxury" treatment: DNAInfo reports that the 19th-century house at 217 Ninth Street is soon to be replaced with a seven-story condo.
Tenants of a Harlem apartment building that Robert Durst's estranged wife Debrah Lee Charatan bought last year claim that she is trying to drive them out of the rent-stabilized building by turning their homes into a construction site while refusing to do basic repairs, according to DNAInfo. Remodeled units will allegedly rent for twice the price.
A housing investment firm associated with the AFL-CIO is planning to pour $1 billion into 20,000 units of affordable housing over the next seven years, provided the projects use union labor, according to Crain's. But the move hardly seems altruistic—unions have been trying to home in on affordable housing contracts and force all projects receiving 421-a tax exemptions to employ union workers, which is likely to substantially raise the cost of affordable housing construction. "If the state imposes such a requirement, the door would open for union shops to compete in what has largely been a nonunion market."
Athletic apparel company Outdoor Voices, vaunted by J.Crew creative director Jenna Lyons, raised $7 million in series A funding, according to Crain's. And the store, which operates primarily online, will soon be opening a pop-up shop in Soho (where else?).
Speaking of tired trends: Union Square is getting a vegan burger place and a vegan mac & cheese place, Gothamist reports. Because there's apparently a large contingent of remorseful vegans willing to pretend that quinoa patties and daiya cheese bechamels approximate the real thing.
Finally, Curbed wants to know what you think of leather furniture.