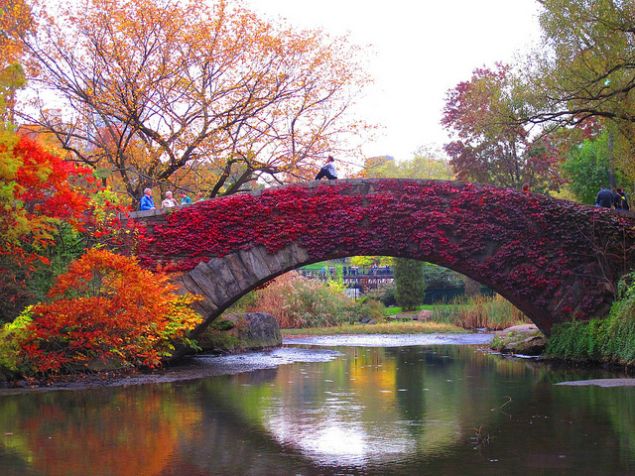 The city's voluntary inclusionary housing program, yielded more than triple the units—3,031—in 2015 than the previous year, according to Politico New York.  It was also a record high: "Between FY 2004 and FY 2014, the program peaked with 1,219 apartments created in FY 2008 and hit a low in FY 2010, with only 12 apartments built." City officials and real estate executives attributed the spike to uncertainty over the program's future, a hot real estate market and worries about the future of another subsidy program: 421-a.
Williamsburg's tiny, cheap, threatened-with-closure Spectacle Theater recently managed to sign a new lease, according to Gothamist, but it's pricey, and has launched a Kickstarter campaign to offset the costs because it "would rather not do this by raising ticket prices or selling $12 single-origin chocolate bars and açaí bowls."
Don't zone the urban out of Times Square, pleads The New York Daily News, in an editorial responding to the activity zone proposal to tame the desnudas and Elmos: "Order matters, yes. But so do the strange and unexpected encounters of a 'city invincible' once celebrated by Walt Whitman… we diminish the publicness of urban space when we zone it too much, and that may be too big a price to pay for commercial success in Times Square."
Speaking of taming and tempering: a Harlem church has been told to cool its late night partying after Manhattan borough president Gale Brewer intervened on behalf of neighbors, according to DNAInfo. But some residents view the complaints as a symptom of gentrification and new neighbors who don't understand the church center's role in the block and the community.
Meanwhile, a Greenwich Village man was disappointed to find no-takers for his parlour-floor unit at $1.5 million and has now priced it at $999,000, which his broker terms "the 99-cents theory of pricing," according to The New York Times. Well, not quite, but one might be forgiven for thinking so now that $1 million is about the average price of a Manhattan apartment these days.
Finally, the New York City planning department is looking to hire a "regional planning office director," Politico New York reports—which spotted a job posting the city's website. Planning advocates have long underscored the need for better regional planning and according to CPC commissioner Carl Weisbrod, the office will initially have two people in it.