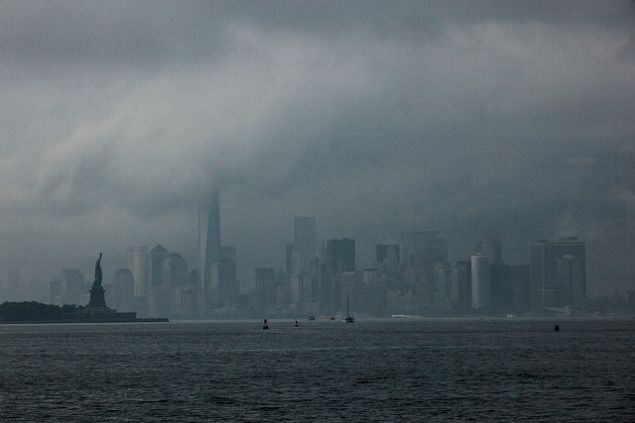 Blackstone has raised $15.8 billion for its mega real estate investment fund, the biggest real estate investment fund in the world, according to Bloomberg, which oversees $92 million in assets. And it has already committed 20 percent of the fund to deals.
The Department of Buildings has revoked the license of contractor MRMD NY Corp, who owes more than $600,000 in penalties and has the most violations of any registered contractor in the city, according to Politico NY.
Meanwhile, Politico NY also reports that the Real Estate Board of New York is suing the city over a measure that would prohibit converting more than 20 percent of a hotel to residential use.
And after failing to ban the topless women in Times Square, the mayor now wants to tax them, the New York Post reports. "If it's a business, it's a business, and it should be treated like any other business," he said on a radio show, but experts say there's a big difference between performance gratuities and panhandling gifts and that it will be difficult for the city to legislate.
Neighborhood fans of the little park behind the Natural History Museum, which is slated to house an expansion of the museum, are calling the plan "reckless and insensitive," according to DNAInfo.
Another start-up is trying to enter the increasingly crowded mattress industry, Crain's reports. Wright will sell a queen-sized mattress for $1,785 and like the other mattress start-ups, its one-mattress-fits-all model will be foam. Will there be room enough in the bed for everyone? Only time will tell…
Finally, the eclectic mansion at 3 Riverside Drive that recently returned to the market "has to be seen to be believed" via the brokerbabble, Curbed points out. Even the photos look pretty unbelievable. One of C.H.P. Gilbert's mansions, it has, unfortunately, not always been handled with the same architectural and aesthetic care.
Also, yesterday was the first day of heat season, in which landlords are obliged to provide heat and hot water to tenants (via the HPD).