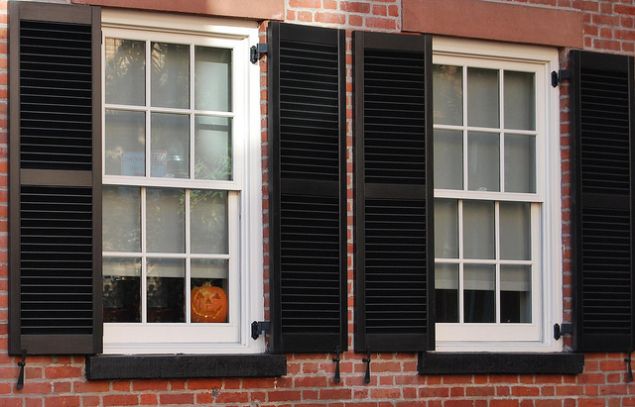 How many people really live in NYCHA? The answer, Crain's reports, is in the trash. Waste collection data suggests that 100,000 people are living in public housing—in other tenants' apartments—above the 620,000 officially dwelling there.
If ever you feel despair over the state of the city, remember that at least we don't have a 10-lane highway called the Lomex running across Lower Manhattan. Those needing a reminder of the terrible traffic fate New York has been spared can see documents relating to Robert Moses' ill-conceived idea at the the NYC Municipal Archives Building, according to Gothamist.
The city council has re-approved the New York Wheel designs for Staten Island after significant changes were made to the parking garage and terminal building, DNAInfo reports.
Meanwhile, the City Planning Commission is considering a proposal that would allow city landmarks the right to sell their air rights to developers in a special district, according to The Wall Street Journal. But it comes with a catch: the city would keep 20 to 40 percent of the proceeds, which they'd put into a fund for public improvements. Under the proposal, the rights could be used from roughly East 39th Street to East 57th Street between Fifth and Third Avenues.
Residents of East Harlem are angered by the new, just-announced delay of the Second Avenue subway, which The New York Times reports is not expected to serve the neighborhood until, at the earliest, 2020.
Mayor Bill de Blasio is defending schools chancellor Carmen Farina's suggestion that the best solution for the city's heavily segregated public school system is not to force diversified schools, but to have rich and poor schools pair up as "sister schools" and send each other letters like penpals, DNAInfo reports. "It's not just about having opportunities to 'learn about other cultures,' " argued one education advocate. "It's about equalizing resources and overcoming centuries of intentional governmental policies leading to the current situation in New York City."
Finally, in this week's New York Times, a man chronicles what it's like to move to the suburbs after he and his wife decide they can not abide their techno-playing co-op neighbor or the up-and-coming Prospect Heights kindergarten. Spoiler alert: he loves it: "Every morning I walk my son to school on the Old Croton Aqueduct… as we share quiet conversation, pick up stones and marvel at the changing leaves in the canopy above us, the pace and color of life takes on a sweetly elegiac quality. I'm at once instantly nostalgic for the moments as they roll past yet feel a sense of serene presence."