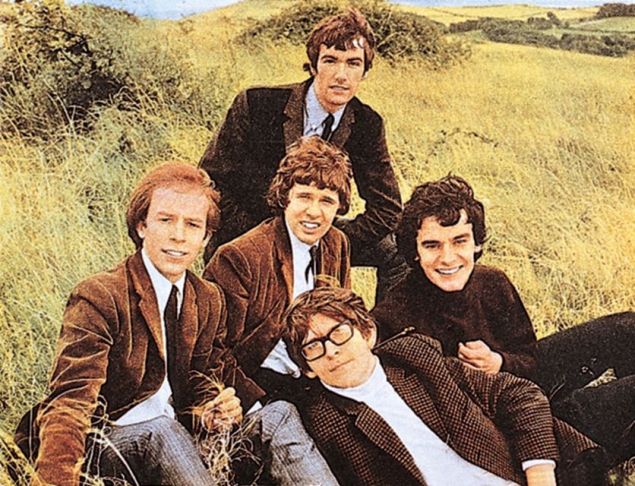 At some point during their October 9 show at the New York Society for Ethical Culture's Concert Hall, the Zombies will undoubtedly play a song called "New York," and it will be more than just a shameless bid for applause from the local crowd (though it will be that too). Written by keyboardist Rod Argent for the revered British group's new album, Still Got That Hunger, "New York" is a fond remembrance of the first time Mr. Argent and his four bandmates set foot in our fair city. They arrived at JFK on December 23, 1964, having just scored a U.S. No. 1 (at least according to Cashbox; Billboard had it at No. 2) with the jazz-influenced, falsetto-laced groover "She's Not There." For 10 days, they played that hit and maybe one other tune, if they were lucky, five times a day as part of WINS DJ Murray the K's annual Big Holiday Show at the Fox Theatre in Brooklyn.
'America seemed like this mythical place that was the fount of everything good that I'd discovered in popular music. How could we possibly be there with a No. 1 record?'
"We were just children, really," Mr. Argent says today, seated on a comfortable couch in his publicist's East Village apartment. "I was 19. America seemed like this mythical place that was the fount of everything good that I'd discovered in popular music. How could we possibly be there with a No. 1 record? It was like a dream."
A few feet away, Zombies lead singer Colin Blunstone—he of the slightly smoky, oh-so-English voice that distinguishes "She's Not There" as well as the band's other big hits, "Tell Her No" and "Time of the Season"—nods in agreement and reminisces about one of the artists with whom they shared the Fox bill. "We met Patti LaBelle there and had long, long conversations with her," he says. "She told us we had to check out Aretha Franklin and Nina Simone. It was so lovely."
Exciting as the memories of that Brooklyn residency are for Mr. Argent and Mr. Blunstone, they're also poignant. The Zombies' original lineup never played another concert in New York. Over the next three years, the band experienced a precipitous drop in popularity, hard to fathom now when one hears the glorious recordings they made during that time. "We were very badly managed," Mr. Blunstone says. "Badly handled."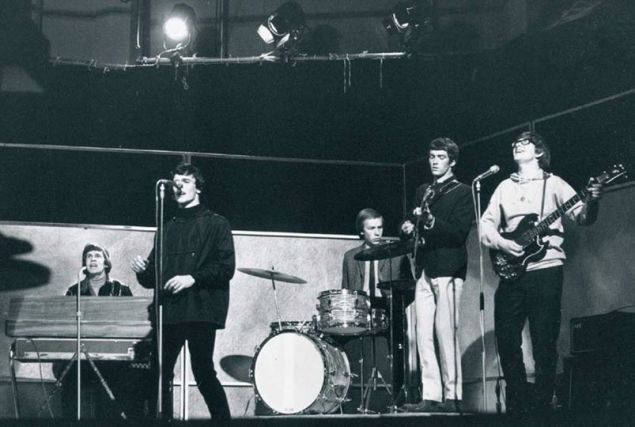 "And badly ripped off," Mr. Argent adds. "We heard a figure the other day from someone who was involved with one particular organization that took our breath away."
"Perhaps best not to go into too much detail, but we were shortchanged millions," Mr. Blunstone says. "And that's when millions was worth something!"
Disillusioned, the Zombies split up in 1968. Blunstone and Argent continued to make music separately, then reunited early in the 21st century with a different rhythm section. "We rejected calling ourselves the Zombies at first," Mr. Argent points out. "We didn't want it to feel as though we were raking over the embers. But then, as we rediscovered the material and saw that it still had relevance, we thought it might be O.K. to use the old name after all, and the others gave us their blessing to do that." The current version of the band, anchored by former Kinks bassist Jim Rodford and his drummer son Steve, has made four albums since 2002, played several times in New York, and will perform mostly recent material for the first half of the upcoming Ethical Culture show.
'We were shortchanged millions,' Mr. Blunstone says. 'And that's when millions was worth something!'
But here's where things get really interesting: The show's second half will feature the band's original bassist Chris White and original drummer Hugh Grundy, both gracing a New York stage for the first time in 50 years and both, according to Argent, "ecstatic and nervous as hell" to be doing so. (Original guitarist Paul Atkinson died of cancer in 2004.) Joined by an extended group of musicians that also includes Brian Wilson's musical director Darian Sahanaja, they'll be playing, in its entirety, the Zombies' 1968 album Odessey and Oracle—a collection of songs that was only released after the band fell apart, and is now widely considered to be among the greatest rock albums of all time.
From a commercial point of view, this live pairing of old and new is smart. It makes sense aesthetically too. The Zombies of Odessey and Oracle, though only in their mid-20s, were already looking back wistfully to better times in songs like "Beechwood Park" and "A Rose for Emily." Heard now, the album is clearly a product of callow youth, but that just adds to its charm. In contrast, the much older Zombies of Still Got That Hunger tend to keep their eyes doggedly and optimistically on what's to come. One standout track, the elegant "Chasing the Past," argues that the titular occupation is in fact a waste of precious time. "It's about moving on from a trauma and not letting it define the rest of your life," Mr. Argent says. "If you just take some of the lines at face value, you might think that I'm worried about the fact that we're old. Well, I am worried about the fact that we're old, but that's not what the intent of the lyric is!"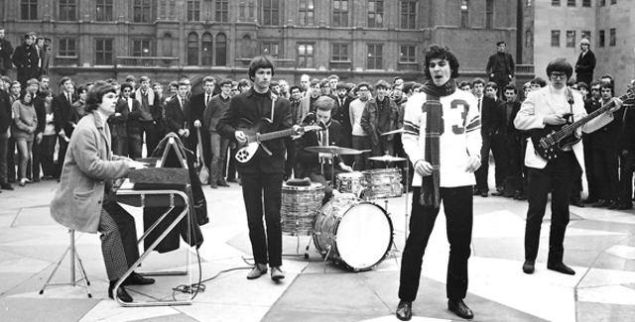 Even as the lyrics of the new songs look forward, the music frequently carries echoes from the Zombies' back catalog, though not in a contrived way. In its wide-ranging, baroque-flavored melody, the aforementioned "Chasing the Past" resembles "I'll Call You Mine," while the pensive mood of "And We Were Young Again" summons up the spirit of "Whenever You're Ready." There's even a self-cover: "I Want You Back Again," given a slower, bluesier treatment than in its original 1965 recording. "Tom Petty did a version of that song on a live album and we loved it," Mr. Argent reports. "I turned to Colin and said, 'Why aren't we doing this? We've never played it live and it would be great on stage.' So we started doing it, and because we were playing it night after night, it started to develop, and that development was something we wanted to document."
'The thing was, if we were going to do it at all, we wanted to reproduce every note that was on the album.'
One more thing ties the two eras of the band together. The colorful cover art for Still Got That Hunger was designed by Terry Quirk, a longtime friend of Messrs. Argent and Blunstone who previously did the honors for the similarly colorful Odessey and Oracle. Evidently his famous misspelling of the latter's title didn't disqualify him for another job. "No one noticed that Terry spelled 'odyssey' wrong until after the cover had already been printed," Mr. Blunstone acknowledges. "You know, I went to the same school as him, and I can't spell either. I blame the school!"
As for the current tour, that's all Mr. Blunstone's fault. While the Zombies were in Austin for the South By Southwest festival this past March, he made an offhand remark to the band's agent and manager about the handful of Odessey and Oracle shows they'd done with Mr. White and Mr. Grundy in England seven years earlier to celebrate the album's 40th anniversary. "I'm afraid," he says with more than a hint of apology—directed, one presumes, toward Mr. Argent—"that I said something like, 'I'm sure we could do that again. I don't think it would be that complicated.' "
"But it is," Mr. Argent quips, triggering uproarious laughter from both parties. "The thing was, if we were going to do it at all, we wanted to reproduce every note that was on the album. Because that was the first time we were recording with more than four tracks, and we were like kids in a candy store, overdubbing Mellotron parts and vocal harmonies. Some of those songs work fine played by just five guys, but some of them sound terrible if you don't have all the parts. So to do them right, you have to take quite a few people on the road with you and a lot of extra gear, which makes it a bit of a logistical nightmare. But we've gotten to the point with the band over the past couple of years that it's become possible. And when all the parts are there, it just flowers."
"We may even know all the parts by the time of the show," Mr. Blunstone concludes with hope.
[youtube https://www.youtube.com/watch?v=ia2-Bu-2LMA&w=420&h=315]