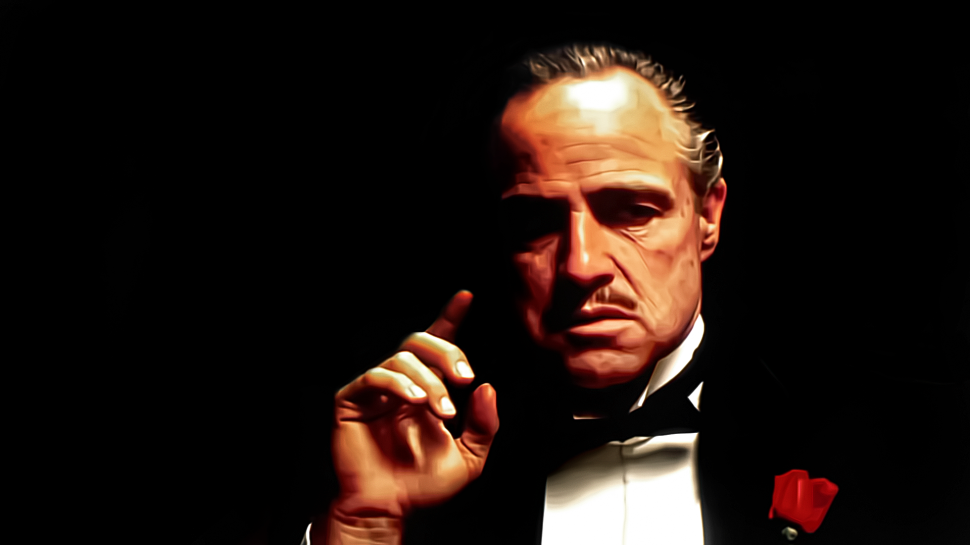 Somebody cue the Nino Rota soundtrack.
Or was it Ennio Morricone?
In any event, Italian American lawmakers are fuming over mail pieces in Sayreville that invoke what they say are offensive ethnic stereotypes.
U.S. Rep. Frank Pallone and state Senator Joe Vitale (D-19) said they want incumbent Mayor Kennedy O'Brien to cease and desist, and retract a mailer his campaign sent out which uses an image of Marlon Brando in his role as Vito Corleone in the Godfather.
Poking at the local Democratic Party chairman, the piece targets the "Pollando Democrat Machine" and questions the machine's activities over a grainy shot of the movie don.
"The only connection Tom Pollando has to The Godfather is that he saw the movie," said Pallone. "It's really below the belt and an insult to Italian-Americans to connect the two. Mayor O'Brien should apologize for this poorly conceived political piece and stop distributing it."
"This is an offensive characterization of a fine Italian American political leader that unfairly implies that he is somehow connected to organized crime," said Vitale. "This is in incredibly bad taste."
Contacted for comment, O'Brien – half Irish and half Italian – brushed aside the critique.
"My great grandfather immigrated from Sicily in the 1880's," the mayor said. "It's a campaign."
O'Brien said the people of Sayreville don't like machine politics.
"They've always rejected it and that's why I'm running against it," said the mayor.
For his part, Pollando maintained that the flyer attempts to "change the subject" from the $100,000 patronage job that O'Brien received through Governor Chris Christie.  
"Everyone in Sayreville is talking about our mayor getting this big state job in the Department of Corrections even though he isn't even remotely qualified," said the chairman. "The job requirements call for a Master's Degree and substantial Corrections experience. O'Brien has neither, but he is Christie's friend. And O'Brien will get a $40,000 pension for life after just four years. That fact has people really upset."
my great grand immigrated from siciliy in the 1880s. it's a campaign