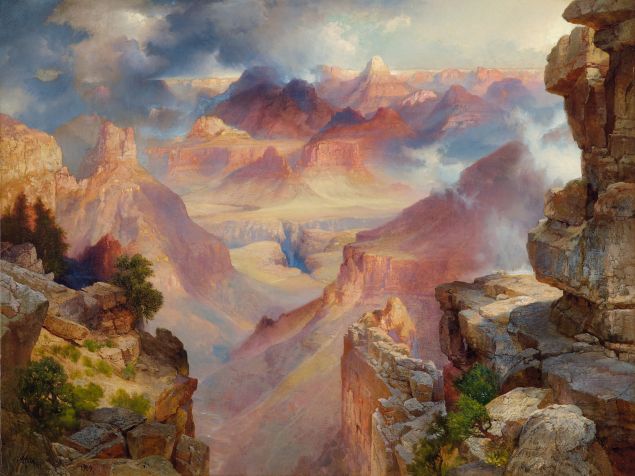 Mr. Allen has also announced plans to open a nonprofit art space called Pivot Art + Culture in the winter of 2015. It's slated to be a 4,000-square-foot gallery located inside his Seattle-based Institute for Brain Science, where there will be curated art installations and shows featuring works from public and private collections, most notably Mr. Allen's own, and will be helmed by Minneapolis curator Ben Heywood.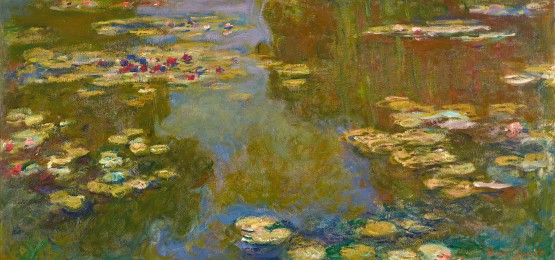 The touring exhibition will go on view at the Portland Art Museum in Oregon from October 10 through January 10, 2016, before traveling on to the Phillips Collection in Washington D.C., the Minneapolis Institute of Art, the New Orleans Museum of Art and the Seattle Art Museum. "Seeing Nature" includes 39 significant works by David Hockney, Edward Hopper, Gustav Klimt, Claude Monet, Georgia O'Keeffe and more, spanning 500 years of art history. (At this point, there are no stops planned at New York, Illinois, Texas or Florida museums.)
"These are really exceptional pieces of art and there's something about landscapes that is universally attractive," said Mr. Allen in a statement. "By sharing these paintings with the public, it is my hope that people will have the same eye-opening experiences I had when I first saw these pieces."
Highlights include five paintings by Monet, including a late version of one of his iconic water lily paintings, painted in 1919 and titled Le Bassin aux Nymphéas. Gustav Klimt's 1903 landscape Birch Forest, which once belonged to the collection of Adele and Ferdinand Bloch-Bauer and managed to fetch $40.3 million at Christie's in 2006, will also be shown.
In the past, Mr. Allen has been known for being exceptionally private about about his involvement in the art world and collecting. However, masterworks in his possession are known to include a $40 million Gauguin, Monet's Rouen Cathedral: Afternoon Effect and a portrait of a woman reading by Renoir that cost $13 million—all three of which were shown in a small show of 28 artworks at the philanthropist's Experience Music Project museum in Seattle ten years ago.
More recently, Mr. Allen has been taking a more active role behind the scenes in the art world events and institutions. He spearheaded the inaugural Seattle Art Fair with Art Market Productions. The first major large-scale event of its kind in the city in many years, it featured 60 galleries (including several notable blue-chip exhibitors such as Gagosian and Pace) and ran from July 30 through August 2.
The Portland Art Museum is planning to hold a series of programs in conjunction with the exhibition, with a special focus on neuroscience and its relationship with art featured in the show. For "Seeing Nature," it will collaborate with the Allen Institute for Brain Science (started by Mr. Allen in 2003), the Oregon Health and Science University's Brain Institute and the nonprofit NW Noggin.