The Essex County Freeholder Board last night unanimously backed a resolution in support of state legislation that would enable undocumented workers to apply for provisional New Jersey drivers' licenses.
As head of the governing body's citizen's immigration services committee for the New Jersey county with the largest number of registered Democratic Party voters, Freeholder Rolando Bobadilla led the countywide effort in favor of Senate Bill 2925 at an overflow meeting attended by nearly 500 people.
"This is about granting certain rights that make people feel they are contributing to their environment," Bobadilla told PolitickerNJ. "We are talking about people who now have no transportation to after school programs, not to mention the consequences of driving behind the wheel without a license."
Backed by the Drivers Licenses for Undocumented Residents campaign, the resolution supports legislation that would join New Jersey with 13 other states – in addition to the District of Colombia – that have passed such a law.
Specifically, under the provisions of this bill, the Motor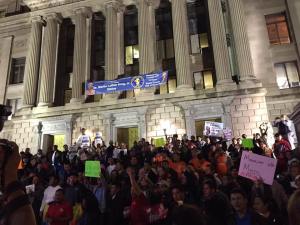 Vehicle Commission (MVC) is required to issue a driver's license to a person who satisfies the requirements for the issuance of a basic driver's license but cannot prove lawful presence in the United States. Under the bill, each applicant is required to submit to the MVC proof of identity, date of birth, and residency in this State. The bill specifies certain documents that the chief administrator may accept, in addition to any other documents determined to be appropriate by the chief administrator.  The bill provides that applicants who are unable to provide the listed documents, but who are able to provide alternative documents, are to be subject to a secondary review to determine whether the applicant has presented sufficient evidence.
"It allows for us to vet applicants and insists that they be qualified, which will help drive down premiums and lower risk," said Bobadilla. "This is an emotional plea to our common sense to help families bridge that gap."
State Senator Joe Pennacchio (R-26) argues that it may be too emotional.
"Having a license is what gets you onto an airplane," said the senator from Morris County. "Look, I'm a child of immigrants. I want the borders closed. I want get the bad guys out – then put everything on the table. My feeling is when it comes to immigration, I think I speak for a lot of people when I say with this you're putting the cart before the horse. Again, I don't have any animosity toward people who came here illegally. I have animosity toward those gutless politicians in Washington who don't close the border.
"Let's close the border, then put everything on the table," added the senator, who won't be supporting the bill sponsored by state Senator Joe Vitale (D-19) of Middlesex County.
Vitale said the bill is not intended to say that being in the country illegally is okay.
"It's about a process and it gives all of us in the driving public some level of public safety," said the senator. "For me it's a matter of public safety. This bill would require individuals to take driving tests and to license their vehicles. In terms of insurance, it would decrease risk."
PolitickerNJ asked Vitale about whether the bill would not give an unfair advantage to undocumented workers over legal immigrants.
"Those who are not here legally don't enjoy certain protections and benefits," Vitale said. "I have never heard anyone who came here legally arguing that this is somehow disadvantaging them."
Ari Rosmarin, public policy director ACLU-NJ and member of the New Jersey Alliance for Immigrant Justice, reacted to Pennacchio's quote in opposition to the bill.
"It's critical that policymakers ground the discussion about expanding access to driver's licenses in the facts," Rosmarin said. "The fact here is that the licenses established by this bill would enhance public safety in many ways, but could not and would not be used to board an airplane. The U.S. Department of Homeland Security has already approved similar licenses in California and other states, and we expect they would do so here."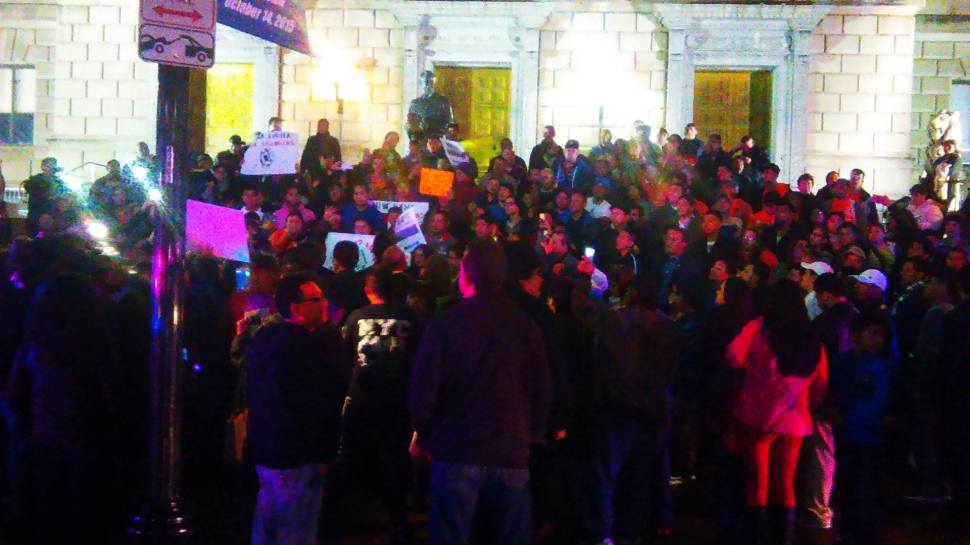 The following is excerpted directly from the language of the bill:
"A person applying for this driver's license is required to pay all fees applicable to the issuance of a basic driver's license and the commission may charge an additional fee, not to exceed $50 per license, to offset administrative costs associated with the production and distribution of the driver's license.  This fee is to expire 36 months after the effective date of the bill.  Under the bill, the driver's license is valid for four years.
"The bill provides that the commission is required to adopt regulations concerning the form and design of the driver's license, which is to include a digitized picture of the person to whom the card was issued and a statement on the front of the driver's license substantially similar to the following and in the smallest font size contained on the license "Federal Limits May Apply."
"Any personal information collected from the commission is subject to the same disclosure restrictions that apply to personal information collected from applicants for driver's licenses.  In addition, this information is not to be considered a public record and is not to be disclosed to any federal, State, or local governmental entity without probable cause or a valid warrant.  The bill also provides that a driver's license issued under the provisions of the bill is not to be considered evidence of an individual's citizenship or immigration status and is not to be used as a basis for an investigation, arrest, citation, or detention.
"In addition, under the provisions of this bill, is it an unlawful discrimination violation for any person, pursuant to the provisions of section 11 of P.L.1945, c.169 (C.10:5-12), to discriminate against an individual based upon the fact that the individual holds or presents a driver's license issued under this bill.  In addition, any public official who discriminates against a person who holds or presents a driver's license issued under this bill is guilty of the crime of official deprivation of civil rights.  The bill also provides that an applicant for a driver's license who provides false documentation or who knowingly makes a false statement on an application for the purpose of obtaining this driver's license is guilty of falsifying government records.
"The bill requires the chief administrator to submit a report to the Governor and the Legislature evaluating the effectiveness of the issuance of driver's licenses under this bill.  Finally, under the provisions of the bill, the chief administrator is required to establish and conduct a public education campaign to inform the public about the availability of the driver's license issued under this bill and the requirements for obtaining such a license."