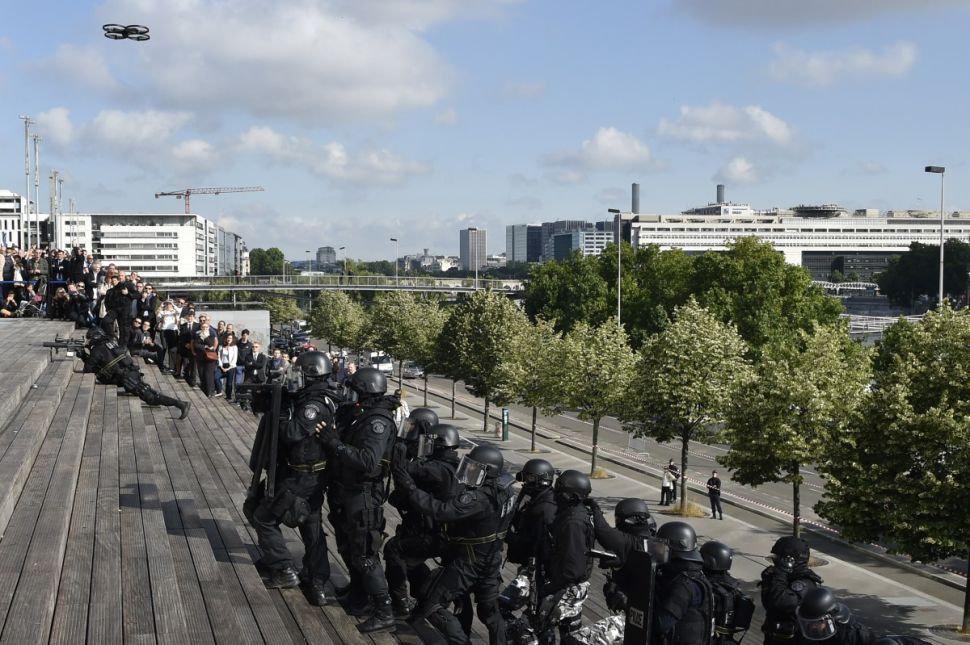 Recent movements against police violence in cities like Ferguson, Missouri, and Baltimore have raised serious questions about who holds the police accountable in violent encounters with civilians. One tool used to hold officers accountable is 40 years old, civilian oversight boards. The first major elected official to propose citizen oversight boards to review complaints surrounding the behavior of police officers was New York City Mayor John Lindsay, in 1965, according to NPR. More than 200 cities now have some form of civilian oversight, with varying levels of power and authority.
"Historically, allegations of police misconduct were based on visible behavior: people generally know when they have been assaulted, detained unjustly, or had their property searched or seized without due process," Dave Maass, a researcher at the Electronic Frontier Foundation writes on the Deep Links blog. "Today, civil rights violations occur on computer screens, amplified by automated processes, or exacted invisibly and indiscriminately on large populations."
'People generally know when they have been assaulted, detained unjustly, or had their property searched or seized without due process.'
On Sunday, members of these boards across the country gathered for the  National Association for Civilian Oversight of Law Enforcement (NACOLE) annual conference in Riverside, California.
Physical violence is not the only way that law enforcement can violate the rights of citizens, however. As the Electronic Frontier Foundation (EFF) pointed out in a release this week, electronic surveillance of different kinds also undermines civilians' presumption of privacy and can have the effect of quelling speech. Civilian oversight boards may feel that they lack the technical expertise to evaluate electronic surveillance by local law enforcement, but EFF has given board members a set of questions to start with, aimed at the major known forms of surveillance currently in the wild.
The major new forms of technological surveillance identified by the new report included: "Stingrays" or IMSI catchers (which log the unique identifiers of mobile devices within their ranges), automatic license plate readers, drones, social media surveillance and biometric identification.
The Observer has previously reported extensively on automatic license plate readers, in particular. For example, there is a court case underway in California now over whether or not police have the right to hold onto data indefinitely about citizens who are under no suspicion of a crime.
On biometrics, researchers at Carnegie Mellon showed in 2012 that people can be identified by their walking gait alone, using data collected by accelerometers on a normal Android cell phone.
The complete primer can be downloaded via PDF here. Some sample practices and questions for civilian oversight boards from the guide include:
"Request and inspect documents, such as procedures, capabilities, privacy policies, audits and misuse investigations."
"How long are records kept? What are the data retention and purging policies?"
"Who has access to the data, and how is access controlled? Are external agencies able to tap into the data?"
"How many individuals' data and unique files are maintained in a system? How are
people added to 'hot lists'?"
"Who is able to adjust the match sensitivity of biometric devices?"
Meanwhile, at the national level, the organization that runs Wikipedia is currently bringing suit against the National Security Agency for its upstream surveillance of Internet traffic (that is, tapping into the trunk of the Internet and hoovering up text based communications). The first hearing on whether or not the organization has standing to bring the suit took place in Alexandria, Virginia, on Friday.