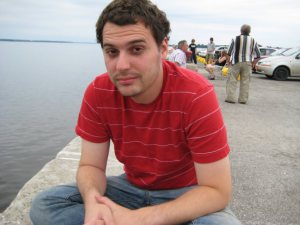 Veteran political reporter Matt Friedman is more than capable of defending himself, but for the record we decry as absurd those attacks leveled against him by LD18 Republican challenger Synnove Bakke.
In the aftermath of Friedman's story yesterday about the 18th District, Bakke accused Friedman in a press release and in an interview on 101.5 FM of being a pitbull for the Democrats and a Democratic Party operative because he scrutinized offensive tweets Bakke wrote about Muslims.
It's a baseless attack by Bakke against a reporter whose work has always demonstrated a fair and even hand. In his story, Friedman merely highlighted very questionable tweets made by the candidate and then gave her a chance to explain.
"When Norway decided to start deporting Muslims, crime went down," Bakke wrote. "Sweden, Europe & America should take note #Muslims." Friedman in his story also noted that Bakke called Obama a "radical Muslim apologist," and "two years ago, when one user said he disagreed with calling Obama a 'traitor' because 'that requires that he must be an American first which he never was,' Bakke re-tweeted the sentiment, prefacing it with a 'Yup.'"
Bakke said Friedman chose to focus on just a handful of thousands of her tweets and told 101.5 FM's Bill Spadea that Twitter limited her ability to clarify that what she had meant was "criminal Muslims."
She then proceeded to savage the Politico reporter and call into question his integrity.
We've worked with Matt Friedman, who was a reporter here at PolitickerNJ for three years before going to the Star-Ledger and then to Politico. We know him well. In his professional duties he bears no allegiance to anything other than finding and explicating truthful stories of value to people who care about politics.
That was a good story, which rightfully focused on Bakke carelessly singling out a group of human beings, not to mention her factually incorrect slam of the President. The mechanical shortcomings of Twitter are no excuse for someone who should know better than to scapegoat those adherents of a great world religion.
New Jersey's better than that, and we would hope, so is Bakke, who also unfairly decided to worsen her situation by trying to blame a first-rate, heads-up reporter.