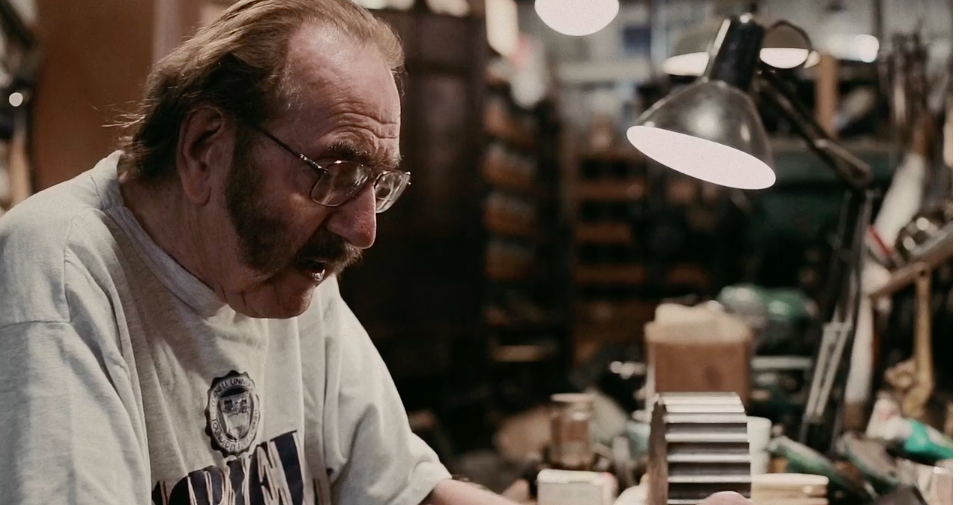 In its most recent unpopular move, Pratt Institute is booting another fixture from their campus.
Pratt's Chief Engineer for the last 57 years, Conrad Milster, is among a handful of current Pratt staff and faculty members being evicted from historic townhouses edging the art school's campus in the quickly gentrifying area of Clinton Hill, Brooklyn.
The school's steam engines, which Mr. Milster began using in the 1950s, still provide heat and hot water for the entire campus. The engine is so old, that when parts—many from as early as 1900—go out of production, it has become custom for Mr. Milster fabricates his own from scratch.
But the art school does not appreciate his artful skills, it would seem. Mr. Milster received an eviction notice last month stating that the faculty and staff have until January 31, 2016 to "vacate."
The Astoria-born 79-year-old has lived and worked on the Pratt campus since 1967. He lived in a campus townhouse with his wife Phyllis on Emerson Place until Phyllis moved into a nursing home four years ago. When that building was converted to a dormitory in 2012, Mr. Milster was moved to a townhouse on Willoughby Street.
"Now I'm going to have to do something else, which probably means leaving Brooklyn and Pratt," Mr. Milster told Gothamist.
Pratt, which was founded in Clinton Hill in 1887 by industrialist Charles Pratt, was considered a leading technical school—one that Andrew Carnegie supposedly based Carnegie Mellon University on—until it fell upon hard times in the early 1990s. Many notable fine artists have graduated from Pratt Institute, from post-minimalist sculptor Eva Hesse to controversial photographer Robert Mapplethorpe. The school has since added a Manhattan branch.
The median price of an undergraduate degree at Pratt institute is $46,586. The 2014 endowment came in at a little over $151 million.
Update: A Pratt spokesperson told us the school has been renovating its townhouses, which formerly served as faculty and staff housing, in multiple phases in order to "meet the demand for student housing." Pratt will "develop transition plans addressing their needs," a spokesperson said in an emailed statement. Move-out dates have not yet been set.