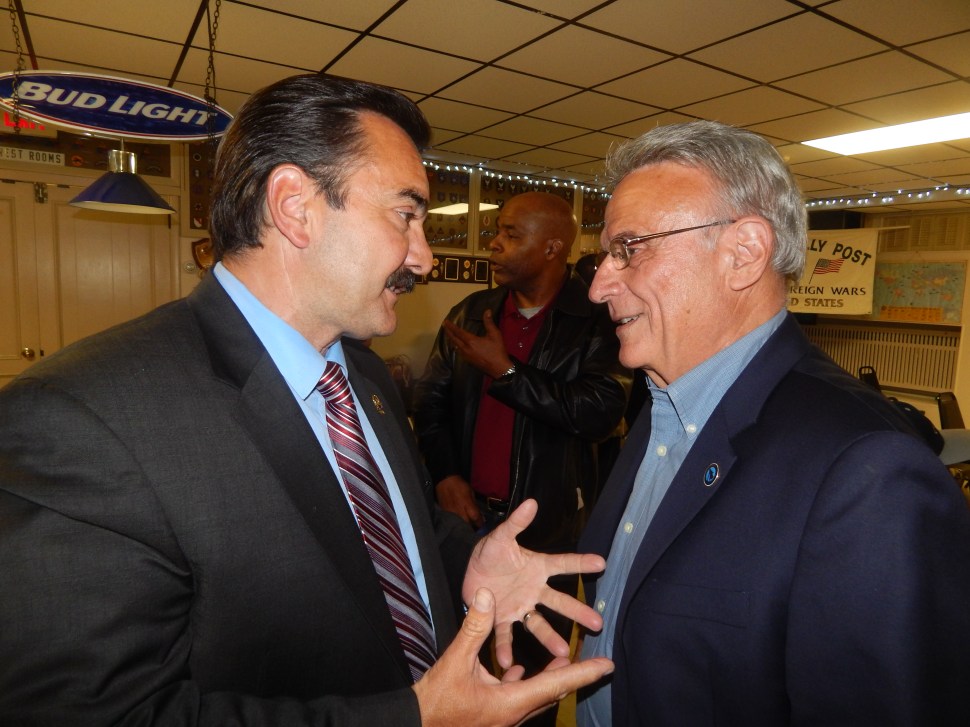 Assembly Speaker Vincent Prieto (D-32) this morning announced 48 members of the Democratic caucus in support of his continued leadership team for the 2016-17 Legislature.
The members issued the following statement:
"The past two years have brought many challenges, successes and accomplishments to the General Assembly. In presiding over the General Assembly during this period, Speaker Vincent Prieto has demonstrated his leadership ability by facing each challenge with the grace, compassion and determination expected of a great leader.
"The next legislative session will bring an entirely new set of challenges and issues confronting our state. In the interest of continuing the leadership that has taken place over the last two years of new ideas, new energy and new advocacy for the principles of the Democratic Party, we hereby express our support for our leadership team in the General Assembly of Assemblyman Vincent Prieto as Speaker, Assemblyman Lou Greenwald as Majority Leader and Assemblyman Gary Schaer as Budget Chairman for the next legislative session in January 2016."
Vincent Prieto, District 32
Angelica Jimenez, District 32
Robert Andrzejczak, District 1
Vincent Mazzeo, District 2
John Burzichelli, District 3
Adam Taliaferro, District 3
Paul Moriarty, District 4
Gabriela Mosquera, District 4
Patricia Jones, District 5
Arthur Barclay, District 5
Pamela Lampitt, District 6
Louis Greenwald, District 6
Herb Conaway, District 7
Troy Singleton, District 7
Wayne DeAngelo, District 14
Daniel Benson, District 14
Reed Gusciora, District 15
Elizabeth Maher Muoio, District 15
Joseph Egan, District 17
Joseph Danielsen, District 17
Patrick Diegnan, District 18
Nancy Pinkin, District 18
John Wisniewski, District 19
Craig Coughlin, District 19
Annette Quijano, District 20
Jamel Holley, District 20
Jerry Green, District 22
James Kennedy, District 22
John McKeon, District 27
Mila Jasey, District 27
Ralph Caputo, District 28
Cleopatra Tucker, District 28
L. Grace Spencer, District 29
Eliana Pintor Marin, District 29
Nicholas Chiaravalloti, District 31
Angela McKnight, District 31
Raj Mukherji, District 33
Annette Chaparro, District 33
Sheila Oliver, 34
Thomas Giblin, District 34
Benjie Wimberly, District 35
Shavonda Sumter, District 35
Gary Schaer, District 36
Marlene Caride, District 36
Gordon Johnson, District 37
Valerie Vainieri Huttle, District 37
Timothy Eustace, District 38
Joseph Lagana, District 38