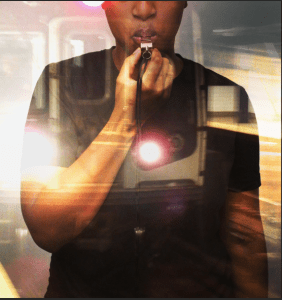 It's been several months since Jeanene Worrell-Breeden, my son's former principal, threw herself in front of a B train. We're both still trying to process it. I'd been upset enough with her two years earlier that I'd yanked my son, then 7, out of her school to protect him. But now that she's gone, I'm forced to re-examine both what happened and my feelings about it and her.
What happened was this: in 2009, I moved my family from the Upper West Side to Harlem. I'd heard from Barbara, a Harlem resident and the editor of two of my books, that the local public school was good enough. This was an important factor in signing our new lease since my son—the youngest of three—was still in preschool at the time.
Good enough, however, is relative, when you've seen what else is on the menu. A grilled cheese is good enough. A hamburger is good enough. But New York City is not the educational equivalent of a diner. It's more like Le Bernadin crossed with Le Pain Quotidien crossed with Le Shit People Toss on the Subway Tracks.
My eldest, an actor and musician, was at that time on a nearly full scholarship at Dalton, an arts-intensive private school on the Upper East Side. My middle child, now majoring in neuroscience, was enrolled first at Anderson then at Bronx Science, both math and science-intensive public schools for kids who have the good fortune of testing well. Yes, Dalton's student body had some of the entitlement issues endemic to any private school, and both the mandatory testing at Anderson and the homework load at Bronx Science were annoying and onerous, but all in all, my older children were given excellent educational opportunities that fit each of their divergent interests and needs and have ironically led them to the same college, which has strengths in both the arts and sciences.
My third child, however, did not test well enough as a preschooler to be admitted to either of his siblings' schools. So a few months after moving to Harlem, I toured our local public school and tried to ignore the nagging feeling that I would be shortchanging him. The school wasn't bad, but it wasn't great, either. It was a typical New York City public school in a low-income neighborhood, doing the best it could. Nevertheless, I signed him up and hoped for the best. It was a block from our apartment. It was clean and well-maintained. The teachers seemed fine. I believe in and am a product of public education. It was only kindergarten.
Then, one morning while walking the dog, I saw a flier taped to a lamppost: Columbia's Teachers College would be starting a new public elementary school right in my neighborhood. It was a quid pro quo exchange, I later heard, for Columbia University's eminent domain expansion into Harlem. A meeting for prospective parents of rising kindergarteners—my son's age group—would be held later that week. I jotted down the information on the flier and made plans to attend.
My eldest had graduated from Hollingworth, a preschool run by Teachers College and presided over by the brilliant Connie Coulianos (now Connie Burton, the director of early education at the Speyer Legacy School). Hollingworth was, hands down, the best of all of my children's educational experiences in New York, and now Teachers College would be opening a public elementary school as well? It seemed too good to be true.
I went to the planning meetings and offered my opinions when asked. The representatives from Teachers College seemed typically smart, forward-thinking and on-the-ball. I went to another meeting and met Ms. Jeanene Worrell-Breeden, the school's newly appointed principal. She, too, seemed smart, forward-thinking and on-the-ball. I eagerly entered my child into the lottery to be a member of the first class of kindergarteners at Teachers College Community School. Approximately 100 families that year vied for 50 spots. His odds were good. When he nabbed a spot, I did a little fist pump and took it.
The newness and excitement of that first year was intoxicating, even as the school was housed in another Harlem public school as it looked for its own space. Almost every parent attended the first PTA meetings. The community was diverse, both racially and economically, and we were motivated to help the school succeed. Principal Worrell-Breeden seemed both accessible and willing to listen to our input.
No school is perfect, of course, and TCCS was no exception. It required school uniforms of khaki pants or skirts and blue shirts; my son, who's fond of wearing Pink Floyd and Velvet Underground T-shirts, hated having to wear a school uniform. The afterschool was free, but it ended at 5 p.m., which was hard on working parents. The school had yet to really nail down a plan for integrating the arts into the classroom. The second year, once they finally had their own building, they did not have a working playground, so the kids stayed indoors every day for recess. But the teachers were wonderful, and the students seemed happy. At the end of the day, that's about half of the educational battle.
There were unexpected boons, as well. When I picked up my son for his first day, he looked perplexed and slightly distressed. "Why am I pink?" he said.
I looked at him. Pink? "I'm sorry, sweetheart," I said, checking his body for a rash. "I don't see any pink anywhere."
"No, I'm pink all over. And everyone else is brown."
"Oh," I said, finally getting it. "They just have a different skin pigment, that's all. Everyone is the same inside." I was determined for him to be color-blind, but of course none of us are. We are human. We notice differences. In his preschool, he looked like everyone else. Here, being "pink" put him in the minority. He'd never been in the minority. I considered this an empathy-building plus in life.
Then the homework packets started coming home, 20 pages thick. For kindergarteners. They were handed out on a Monday and expected to be finished by Friday, but for some kids—mine included—the weekly pressure of this burden at that age felt overwhelming.
Despite disagreeing with the amount of homework, I was impressed enough with the school and the utopia Ms. Breeden—as the kids called her—was trying to build that I actually went online and wrote a glowing review of it for Insideschools.org.
That's when the recurring nightmares began.
"What? What? What's wrong?" I'd say to my son, when he'd awake screaming.
"The whistles!" he said. "I'm afraid of the whistles!"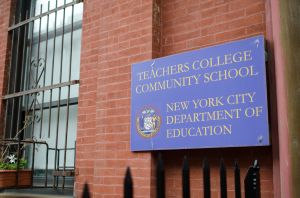 As anyone who's ever raised a child knows, trying to discern fantasy from reality in the narrative of a 5-year-old's life is its own form of theater of the absurd. At first I thought the whistles were dream symbols. But it soon became apparent they were actual whistles, which were being blown several times a day at TCCS as a means of silencing the children. My son's dreams grew more intense and regular. By the beginning of first grade, he was afraid to go to school.
I can count on one hand the number of times I've ever needed to interact with the administration of my other two children's schools, and each of the three times it was at the school's insistence: once when my eldest was getting bullied in middle school, once when a mother in my daughter's elementary school inappropriately meddled in an interaction between third graders and once—true story—because my then-preschool-aged daughter was tying up the boys in the dress-up area and turning them into her slaves. But the whistle dreams and my son's fears were getting worse, so I decided, nearly a year after they started, to finally speak up.
I pulled Ms. Breeden aside one morning after drop off. "My son's afraid of the whistles. Any chance you could switch to clapping to keep them quiet?" In my other children's schools, I explained, four claps by a teacher or administrator—clap, clap, clap-clap—meant you had to repeat the series of claps and quiet down. As a system for keeping order, it worked. Every time.
"These kids don't respond to clapping," she said, rolling her eyes. "You don't get it."
But I did get it. She was treating 5- and 6-year-olds like inmates. Not trusting that this population could respond to a series of claps. I was actually horrified. Never mind that 5- and 6-year-olds in any community, no matter how poor or bleak, should always be treated with respect and trust. But this particular community of children was actually motivated to behave and do well in school: yes, some came from financially strapped backgrounds, but all of their parents had had to advocate for their children in order to have landed them a spot in the school in the first place. In other words, these were not apathetic, troubled families raising apathetic, troubled kids who needed loud whistles to keep them in line. These were families who simply wanted their children to be given a decent public school education. "Could you try?" I asked. "Please?"
"No," she said, in a tone that implied that the issue was closed. "We have our system in place, and it works."
A few months later, when I found myself standing over the cheese plate with her at a school fundraiser in a wine store, I found it difficult to engage Ms. Breeden in idle chit-chat. She seemed preoccupied, couldn't look me in the eye. I'm a journalist by trade; it's not often that I feel stymied in my attempts to hold a conversation with another person, much less draw someone out or connect through our eyes. I did learn that she was married, my age exactly and had no children of her own. But that's about it.
Ms. Breeden, I already knew, had come from P.S. 18 in the Bronx, where she had a good reputation. It was only later, during the middle of our children's second year, that a smattering of parents started talking to one another about something they'd learned, that Ms. Breeden had actually been accused of and reprimanded for wrongdoing in her last job. (She'd hired a personal trainer to train her in the school gym and put in for overtime for those hours.)
Sometime after my thwarted whistle-blowing conversation, another parent told me she was pulling her child out of TCCS and sending him to Muscota New School, P.S. 314, a public school up in Inwood with a large emphasis on the arts. I called Muscota, found out they had one extra spot for the second grade, took a tour, was sincerely impressed and immediately enrolled my son, as well.
I wasn't sure I was making the right decision. At all. I felt guilty about abandoning Ms. Breeden's utopia. But my gut was telling me something was wrong, something was off. Plus, my child was growing increasingly unhappy, to the point where he was struggling to learn.
I wrote a tame and measured email to Ms. Breeden explaining, once again, my son's fear of the whistles, his dislike of the uniforms, his unhappiness at the lack of a playground facility and his struggles to learn. I heaped praise on his teachers but ended my email thus:
But a school, as you know, is not only the teacher. It's an entire gestalt, a way of learning, a community that had started to feel less open, more divided between administration and parents.
I'm sure TCCS will one day be an amazing place to learn, and I realize it's almost there, and that all the things I mention are bumps on an early road. I just was unhappy seeing my son unhappy, so I checked to see if Muscota—a progressive school that emphasizes the arts—had any extra spots in 2nd grade. They did and I enrolled him yesterday. We all have to do what we feel is best for our children, and this decision—at least I hope—is what's best for Leo right now. I realize nothing is a utopia. But I do hope my son is happier there than he was last year.
We really enjoyed getting to know you and TCCS, and we wish you the best of luck in your future endeavors.
It wasn't until I read Ms. Breeden's response to my email that I felt absolutely confident in my choice. Of the whistles she wrote this:
The whistles are utilized to get the students to stop, look and listen.
If a child falls and hurts themselves and needs to get immediate care, the whistle is blown and students know to stop. That is the only way I know to get 50 screaming kids to stop at once for safety reasons.
The whistle is also blown to signal the end of the play period and that it is time to clean up. I know some schools use bullhorns, others yell to get the students' attention. We chose to use a whistle that is utilized in sporting events around the country at every age group.
It is also the same whistle that Ms. Leona utilized when we were co-located at M133 the first year. We realized the whistle utilized in our "new" cavernous gym tends to echo more loudly than it does outside. That is why it was utilized sparingly and in short spurts; never long, deafening blows.
Fair enough, I thought. Those were her opinions on whistle-blowing, and they differed from mine. There wasn't much more to be said on this topic between us. But she ended her email on a sour and, I would argue, inappropriate note, with this dig at my son's new school:
Ultimately, [TCCS] is a choice school and I don't pretend it will be the choice for everyone. However, I do caution you to make an informed choice. 
You indicated that you plan to enroll Leo at Muscato [sic]. Do you know that Muscato [sic] is presently rated as a "D" school? The school has been on a decline. Last year they were rated a "C" and prior to that a "B." This is public information you can find on the DOE website on that school's profile under statistics. 
Muscato [sic] has had a great reputation over the years. I also know the founding administrators left and there has [sic] been 4 changes in administration the last 5 years. 
Another fact you might find interesting is that we just hired a nationally board certified second grade teacher from Muscato [sic]. We had so many teachers from Muscato [sic] apply for jobs to our school that I wanted to know what was going on.
My human resource director has informed me that the experienced teachers are leaving Muscato [sic] in droves because the school is not the place they remember. 
TCCS may not be the place for Leo but I don't think Muscato [sic] is either.
I wrote back that I didn't give a hoot about test scores or school grades. I'd toured the school, it had spoken to both my kid and me and that was enough for us.
The past two years, my son has flourished at his new school, which ironically just outperformed all the other schools in our district on the state exams. But I don't care about that. In fact, I hate the emphasis on testing: I hate the precious time test prep steals from real learning, and I don't think a school should be graded on its scores. What I care about is Dayna, our award-winning drama teacher, who teaches every kid to write plays and act in them and has fifth graders performing The Tempest and Romeo and Juliet. What I care about are our full-time dance, art and music teachers, who are all gifted in their domains and caring. What I care about are phenomenal teachers and a progressive-minded administration that is not dismissive of its parents. What I care about is that my son is thrilled to go to school every day to learn.
This past July, I was at JFK airport, waiting for my 18-year-old daughter's plane to arrive, when I received a call from a reporter from The New York Times. She'd seen the glowing report I'd written on Insideschools.org about the school and Ms. Breeden—I'd asked that my review be removed from the site, but it remains up online—and she wanted to ask me some questions.
I'd heard that Ms. Breeden had died suddenly, but at that point, before speaking to the reporter, I had no idea that she'd killed herself after a whistleblower—oh, the tragic ironies!—had turned her in for cheating on the statewide third grade exams she'd used as the benchmark to judge my son's new school. Nor did I know that, reportedly, her marriage had recently ended.
The day I was picking up my daughter, I, along most of the writing and editing staff of my previous job at an online magazine startup, had just been let go. I was also in the midst of a divorce. In other words, Ms. Breeden and I, both 49-year-old American women at personal and professional crossroads, were not so different. I was painfully aware of the dark clouds that descend when one's world implodes. Had I considered suicide? Of course I had. In fact, during the first year after my separation, I had recurring, disturbing visions, both while asleep and awake, of impaling myself on the wrought iron fence beneath my Harlem apartment. Moreover, I'd written an entire novel, based on a true story, about the middle-aged woman who had killed both herself and my best friend.
You don't spend years working on a novel about a middle-aged woman who kills herself if you've never thought about ending your own life. You don't try to empathize with your main character, who dies by her own hand, if you've never read Schopenhauer.
You don't spend years working on a novel about a middle-aged woman who kills herself if you've never thought about ending your own life. You don't try to empathize with your main character, who dies by her own hand, if you've never read Schopenhauer. "We are told," wrote the philosopher, "that suicide is an act of the greatest cowardice, that it is only possible to a madman and other absurdities of a similar nature; or they make use of the perfectly senseless expression that it is 'wrong'; while it is perfectly clear that no one has such indisputable right over anything in the world as over his own person and life."
I was shaken enough by the news of Ms. Breeden's demise that I called my new beau, James Tucker, a sociology professor at the University of New Hampshire who happens to study the sociology of suicide. "Wow," he said. "That's both awful and extremely rare. African-American women, as a group, don't usually kill themselves."
I asked him to send me the stats. The yearly suicide rate for African-American women in the U.S. in 2013, in fact, was the lowest of all groups counted, at only 2.0 per 100,000, compared to the national average of 13.0.
In other words, it must have taken an overwhelming amount of pain, fear and sadness for Ms. Breeden to choose to throw herself in front of the B train that day. I tried to picture her at her desk, faced with all those test bubbles left blank. She must have feared for her job, were her third graders to do poorly. I'm not justifying what she did by filling in those bubbles herself, just trying to understand it. We are all partially to blame, in fact—even Ms. Breeden herself—for continuing to judge schools on the basis of their test scores and for not screaming louder about their absurdity.
I pictured her reading the email from the whistleblower, realizing her career as a school administrator was probably over. How do you start over at 49, both personally and professionally? I face that question every day, and I still can't claim to have the answers. I just know it's an act of will, every morning, to wake up, make my son's lunch and keep pushing forward. But I do. I push forward. It's a choice I've made. Does that make me any braver or better than Jeanene Worrell-Breeden? No. It most certainly does not.
My daughter's plane from Europe finally arrived. I'd given her the trip as a high school graduation present, paying for the flight with points and helping to organize her stay with friends. I would have loved to use those points for a trip of my own, but to me a child's education is so much more than what happens within  school walls. Or after a diploma is granted. It's getting out into the world and seeing it from a new perspective. It's stepping outside our comfort zone and writing the questions ourselves instead of filling in bubbles on a test. It's getting lost in order to be found. Only then can we both appreciate our lives and empathize with the other.
I was picturing that final moment, when Ms. Breeden threw herself in front of the train, when my daughter burst through the customs exit, smiling. I gave her a bigger hug than usual and burst into tears. I was so happy to see her. To feel her. To be breathing, sentient, alive.