Call it the selfie influence, but personalization has been having a serious moment over the past few seasons, especially when it comes to accessories. While more than a handful of fashion insiders have slapped Anya Hindmarch's cheeky stickers on their Birkin bags and cell phone cases, quite a few were shocked to find that the leather stickers were permanent. Which is not so ideal when decorating a bag that cost upwards of $10,000.
For a less permanent option, Proenza Schouler is offering their take: the PS Pin Project. Including a range of flat back pins (which will cost $75 each) in all the letters of the alphabet, plus numbers from zero to nine, this particular range fittingly accompanies a line of Proenza bags.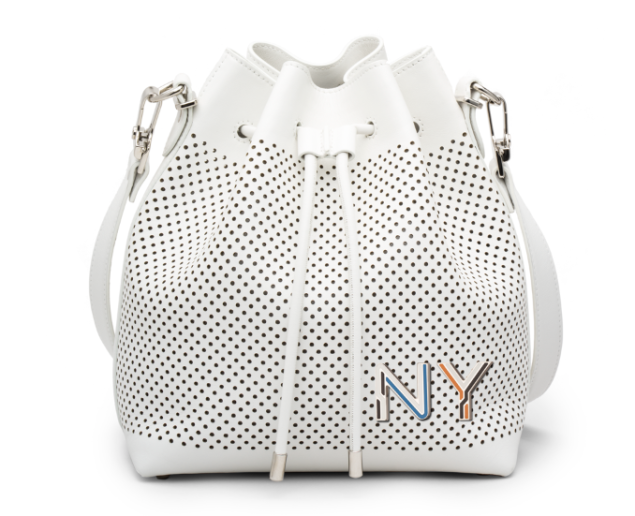 Made from perforated leather, these pieces allow the wearer to get creative with how they display their chosen symbols and where on the bag they place them. The bag collection features 8 different styles–in yellow, white or black–ranging from a little zip pouch for $375 to a medium iteration of the iconic PS1 satchel for $1,885.
Refinery29 spoke to designers Jack McCollough and Lazaro Hernandez, who spilled their inspiration for the pins. "We were looking at some art by John Chamberlain, so we wanted to work with metal and enamel. And, we wanted them to be a little more graphic, more angular," they explained.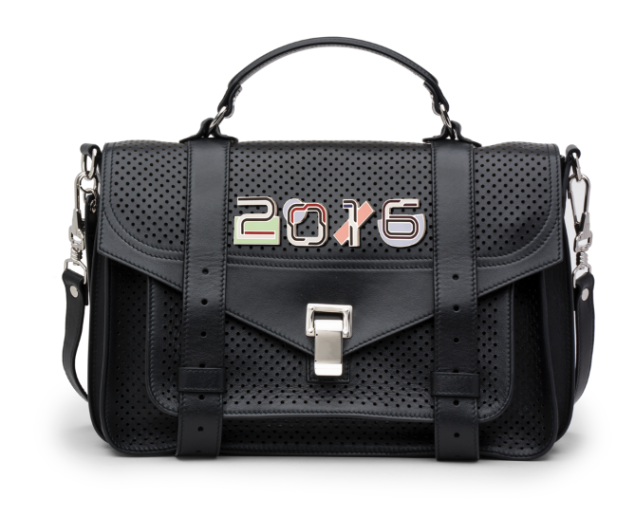 Available now from Proenza's website, as well as on Net-A-Porter. Eventually, these accoutrements will land on the shelves at Selfridges, La Rinascente and Galeries Lafayette, although the collection first debuted on October 14 at Proenza's Japanese pop-up at Isetan Stage.
Timed to launch at the very start of the holiday shopping season, these are rather brilliant gifts to dole out. However, it's up to you to spell this out as a cheeky or sentimental present.
[youtube https://www.youtube.com/watch?v=8w3AatbuPRM&w=560&h=315]