If you aren't one of the lucky few who's caught a ride on the Shafi Express (the nickname that socialite Shafi Roepers gave to the private Gulfstream IV jet that she flies her friends around on), you might still be able to catch a glimpse of what we imagine is at least a close second—her thirteen-room Fifth Avenue pad, which she has recently put on the market.
Ms. Roepers is the ex-wife of Alexander J. Roepers, the Dutch founder of hedge-fund firm Atlantic Investment Management. When the couple of twenty years divorced, she retained their five-bedroom, eight-bath residence in 2013 (for $15.75 million) at 4 East 66th Street, according to public record.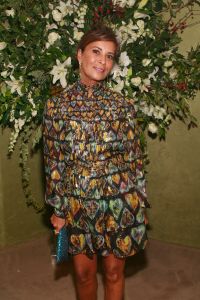 Alas, Ms. Roepers has decided she no longer has need for the sprawling third-floor pad in the J.E.R. Carpenter-designed building, though we can't really imagine the glamorous socialite to be the kind of person who is looking to downsize.
Architect and interior designer Peter Marino created the home—he also designed the Shafi Express—and per the listing, it was recently renovated, with a master suite that included his-and-hers bookended-matched marble baths, "amazing" closet, and dressing room. Other highlights include a windowed gallery, playroom, white marble kitchen, and a "cheery" breakfast room. But who could feel anything less than cheerful in a massive, Peter Marino-designed co-op.
Sotheby's Serena Boardman has the $65 million listing for the apartment, which notes that "the functionality of the space is superb." It certainly will take a specific type of person to make three entertaining rooms functional (each with 12-foot ceilings and wood-burning fireplaces), but then again, where else would one find the wall space that must be necessary to hang multiple Basquiats?