"The money isn't the issue," said Warburg broker Claire Groome, speaking of a certain subset of—mostly uptown—co-ops that brokers refer to as social buildings. Money is, of course, an issue, she clarified, as many of those buildings frown on, or outright forbid, financing for the $10, $20 or $40 million apartments that comprise their staggeringly impressive housing stock, but in social buildings, an impressive bank account is hardly sufficient unto itself.
"It has to do with what clubs you belong to, what philanthropies you have, what school you went to, where you spend your weekends, who wrote your letters," Ms. Groome explained to the Observer.
"The mistake that some buyers and brokers still make in this market is that money is always the trump card and it is not," underscored another broker, who, like many, asked not to be named lest they alienate boards in buildings where they do much of their work.
Indeed, while the ongoing streak of gaga sales has made cash king in the rest of residential market—Gary Barnett of Extell couldn't care less whether you belong to the Colony Club or if you send your daughters to Chapin—a select number of co-ops still cling to their Social Registers like it's 1925, snubbing any buyer whom they deem not of the right sort. That is, their sort.
And while a few grand, old-line co-ops, namely River House, have made a show of their more relaxed stance of late (though River House's well-publicized decision to allow the use of its name in listings goes to show just how stiff its prior stance was) many such buildings are still highly selective, brokers warned—financially, as well as socially.
"Have they loosened up? I don't think so," said Barbara Fox of Fox Residential. "I have not dealt with any that have been particularly looser than they used to be. And after the financial collapse of 2007 to 2008, they got even worse."
"My feeling is that if they don't loosen up, it's going to be very problematic," she continued. "I think there are ones that have changed, but not enough to compete with the condo market and some isolated boards operate the same way they did 40 or 50 years ago."
***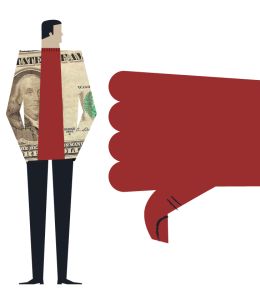 That a category of residential real estate should, in 2015, still adhere to Gilded Age mores comes as a shock to many buyers.
Douglas Elliman broker Jacky Teplitzky recounted a recent conversation she had with a French client who was drawn to the handsome buildings along Park Avenue but "couldn't believe the whole co-op situation—that you have to disclose everything, that they can vote against you without giving you any reason."
"It's a private club and as in a private club, the pedigree is very important. It's old New York society. People want to be with like-kind of people and take the elevator with people who run in the same circles," Ms. Teplitzky said.
But, she noted, "demographics are changing, younger people have money, it's a different type of money. Those buildings need a younger population and they're not going to get a younger population unless they make it easier."
Many brokers grapple with how to advise buyers who don't fit the bill, especially when it comes to buildings whose discriminating tastes veer into outright discrimination. One broker told us that a few of the social buildings are notoriously anti-Semitic and she wouldn't show in them; if she has a client who wants to see an apartment there, she levels with them.
Another said that she warns unpedigreed buyers that while they're welcome to make a run for a co-op like 740 Park, if they don't get in, subsequent boards do have a right to ask if they've been turned down elsewhere "and why would they want 740's leftovers?"
Ms. Groome said that she shows "everybody everything—it's illegal not to and most of the time the people I'm shopping with don't have a problem." But she noted that she did, of late, have "a really, really wonderful family that was trying to get into a building that was very difficult socially. They didn't get turned down, they just didn't get their offer accepted." Which the uninitiated might be forgiven for thinking is essentially the same thing—especially when buyers offer hundreds of thousands above ask, as Ms. Groome said she has seen some unsuccessful buyers do.
The rise of online property searches has also made it easier for buyers from all backgrounds to find such apartments.
"People see an apartment online in the Emily Post building and say, 'I want to see that.' I can't say, 'You're not social enough for the building,' " lamented one broker of showing listings to clients who had neither the social bona fides to get into 39 East 79th nor the savoir faire to know they couldn't. When the Emily Post co-op—so called because the patron saint of good manners both commissioned it and lived there—was completed in the 1920s, every single resident was on the Social Register, The New York Times reported, whereas the average for a Park Avenue building at the time was 60 to 80 percent. By 1999, that number had dwindled to a mere 20 percent, though a number of brokers averred that it continues to be a redoubt of the upper crust. (The co-op's board did not respond to an interview request regarding their current admissions standards.)
"I've found the boards that can be difficult are the boards that have not had turnover in leadership. That's not always the case, but when they get too entrenched, they often get ivory tower," said Stribling vice chairman Kirk Henckels. He didn't, however, think boards were "so sticky about social contacts as they used to be," although financials are "a whole other issue."
"Ten years ago, Wall Street dominated the co-op scene and that's just not true anymore. A lot of tech, startup people, their balance sheets are just not the same, their money is tied up in their companies. I think as a result of some of these changes you are seeing some erratic behavior with some boards—like they're not sure what to do."
Sotheby's broker Meredyth Hull Smith, who sold the late Teddy Forstmann's mammoth penthouse at 2 East 70th Street for $40 million, said she believed that boards were as strict as ever, "with the exception of now being more open to pied-à-terre buyers—I think the boards are starting to realize that many qualified and attractive candidates are interested in using their apartments in this way," she said. "They are still screened carefully, but it's no longer an automatic 'no.' "
***
Of course, everything is relative.
"Having been in the business 48 to 50 years, I think boards are much more relaxed about the purchase process," said A. Laurance Kaiser IV of Key Ventures Realty. "Religious, racial and sexual orientation, discrimination against those things really doesn't exist in most buildings anymore."
Years ago, he added, not only did the board need to know who the references were, you had to have references for the references.
"I remember very well one time I was selling to a very proper lady—she got into the building very easily and impeccably, but the board of the building wanted to qualify who was Mrs. William S. Paley, who had written on her own stationery," recalled Mr. Kaiser, of a reference from the socialite otherwise known as Babe, of whom Truman Capote once wrote: "Babe Paley had one fault. She was perfect; otherwise, she was perfect."
"Of course they knew who Mrs. William S. Paley was, but they wanted you to write, 'Mrs. William S. Paley, the former Barbara Cushing, daughter of Katherine Cushing, sister of Mrs. Vincent Astor, who went to school…' " said Mr. Kaiser.
"It used to be you had to be members of the Brook Club or the Links Club. If your children didn't go to St. Davis, Buckley, Nightingale or Spence they wondered what was wrong with them. They thought you weren't a proper human being if you didn't belong to clubs or have a house in Locust Valley or get your money from trusts," he continued. " Now trusts are pretty small. Times have changed, the membership of clubs has changed, the Waspy situation is gone. You're not afraid to show something to someone because they don't belong to nine clubs. Other than nice social references, people don't have to be from particular families."
So while you needn't be to the manor born these days, you'd best have a few friends who were. "And you want to find friends that are self-referencing," advised one broker. "If all the social letters are from out of town or not Manhattan, even if they're lovely letters from Greenwich, it's really not good."
Several brokers recounted trying to help buyers round up "friends" on Park or Fifth who might be prevailed upon to write letters for financially well-qualified buyers with scant social connections and degrees from SUNY or the like.
Not that infusing a little blue blood into candidates with vaguely blue-collar backgrounds is anything new. One broker noted that if you hired the now-deceased president of a certain Sutton Place co-op board to decorate your apartment, she would arrange for "a nice person from the Social Register to throw a cocktail party" to ease your way into a good building.
Another broker maintained that while club affiliations matter less, "it's still a good card to play if your candidate has them."
Naturally, the interview, while more of a formality than it once was, remains important. "The kiss of death would be for a guy to show up without a tie on," said one broker. "For a woman, you watch out for too much jewelry, if the diamond studs in the earrings are too big."
Diamond studs could be too big?
"Among the really truly, truly big money, even Birkin bags are considered too vulgar, too obvious," she insisted. "It's like the secretary saving up money and getting on the list. They're too much of a totem. They'd still use a beautiful bag, but it'd be a different Hermès bag or a Céline."
"But the real bedrock are financials and socials," she concluded. "Other than that, it's icing. But if you don't have the other two, it's not going to happen."
And when it comes to financials, all the brokers with whom we spoke said that boards are fussier than ever. Whereas once the first and last pages of a tax return and a summary of one's personal equity account sufficed, now many boards are asking for every page of tax returns and full earning statements, according to Mr. Henckels. And many refuse to let would-be buyers self-certify their records.
"Co-ops have survived so many economic cycles, particularly now when the prices are so appreciated, they're worried about being over-leveraged," said Stuart Saft, a partner at the law firm Holland & Knight, who is also the chairman of the Council of New York Cooperatives and Condominiums.  
Boards are also apt to call a candidate's current building's board to find out, for example, if their kids are bratty, their dogs pee in the elevator or they don't tip the staff.
As for the much-ado over River House's newly laid-back standards (the co-op board could not be reached for comment), which include a relatively prompt review of applications (30-45 days) and allowing brokers to hold open houses in the building for one another, one broker called it "a bunch of nonsense."
"They're still as picky as ever. They just said that so people would come look at the building. If that building was at Fifth and 68th, it never would have happened. It's because no one wants to live over by the river, it's an A building that has been passed by."
"Supposedly they eased up on their admissions, then they turned down the French ambassador. It's, like, insane," mused another.
***
Last fall, city council member Brad Lander introduced a bill that would mandate co-op boards, as well as rental buildings, put into writing why they had rejected an applicant and in so doing, provide a legal basis for a lawsuit, if, say, the board cited financial reasons for rejection but accepted another buyer with worse finances.
"Based on a number of circumstantial reasons, there are definitely many New Yorkers that believe they were discriminated against," said Mr. Lander, adding that the very small number of complaints filed with the Human Rights Commission was in large part because, right  now, "discrimination is very hard to prove, there's very little evidence."
"Then do I think there's a sentiment on people's part of 'why would I have wanted to live with these bigots?' " he added. And a lot of buyers would rather slink off and try elsewhere that make a public fuss over their rejection.
Others believe that rather than legislation, the lure of big fat comps are what will finally convince social buildings to extend the white glove to all, though that hasn't happened yet. While last year saw some truly stunning sales—Izzy Englander paying $71.3 million for an apartment at 740 Park, Egyptian billionaire Nassef Sawiris' $70 million buy at 960 Fifth and Len Blavatnik's $77.5 million 834 Fifth purchase—all three buyers fit well within acceptable social spheres.
Still, a few trophy sales do not the real truth of the market tell, and some co-ops have gotten their comeuppance, at least a little, for the sin of snobbery.
"They need to listen to the market because the market has turned against co-ops.
They are the best value, a much better value than condos," said Mr. Henckels, emphasizing a common refrain in the real estate community.
Of course, as several brokers pointed out, once the sponsor units have been sold, condos aren't so easy to get into either anymore. The decent ones now require basic packages, and when they don't like a buyer, some will stall, asking for more and more financial information until the buyer gets fed up and moves on. As one broker said with a resigned shrug, "once you get 12 New Yorkers on a board…"