Andrew Torrey, Principal of B.A. Torrey Interiors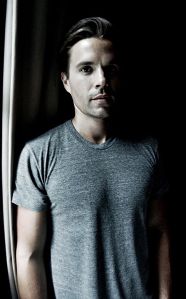 "I would absolutely love to have an amazing library wall, with floor-to-ceiling shelves and a built-in desk. Luckily, my current clients share my vision and I'm currently building just that in a grand Brooklyn townhouse. Because these clients have quite a few guests, I designed their wall so that the desk portion is actually removable to accommodate a roll-away bed. Form and function!
Lindsey Katalan, Creative Director, CURATED by St. Charles
"All of the coffee tables in my house are bespoke. I repurpose old slabs of semi-precious stone and marble, and then scour the Internet to find individual table bases. Anything that can sustain the weight of the slab can serve as a base. I've created three coffee tables by pairing the slabs with industrial finds such as a wrought iron antique sculpture, or I go contemporary with four oversized titanium cubes. "
Noa Santos, Co-Founder of Homepolish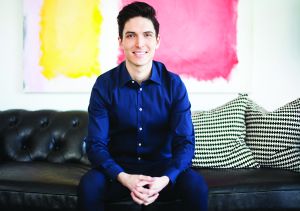 "Lighting. I'm obsessed with it. How a room is lit not only affects the final space but also affects everyone in it. The irony, however, is that as a tool it is frequently ignored. Done really well, lighting is a silent contributor. But if you've ever been in a poorly lit room, you've noticed." 
David Stark, President of David Stark Design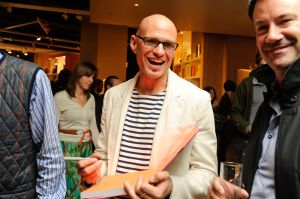 "I recently had a cabinet made by the very talented and whimsical Farfelus et Farfadets in Paris. It's based on an 18th century piece of furniture, but the doors and the trim details are made from papier-mâché instead of wood. You can feel the heartbeat of the hand in this piece, but because it's grounded in historic design, it feels like a serious work—only with a wink and a nudge.
Sara Story, Founder of Sara Story Design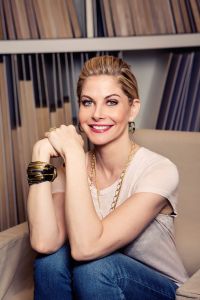 "I dream about custom-making an enormous bed that my three kids, my husband and I can all fit into comfortably. It would be a cotton velvet—super luxurious and playful at the same time. We are striving for the perfect movie experience—so popcorn and candy would be included!"
Ryan Korban, Interior Designer
"My favorite custom item in my home is a four-drawer dresser made entirely of cream colored ostrich. It's the most lavish, impractical item I have ever made. That is why I had to do it for myself and not a client. I made it with one of my favorite French fabricators, R&Y Agousti."
Rob Copley, Co-Founder of Studio Van den Akker
"I would love to have a bed custom made for my home. But this would not just be any bed, but the most fantastic, fantasy bed ever imagined. It would have to be a mix of the work of the masters of 20th-century design with modern, 21st-century evolution. Combine the aesthetics of Gio Ponti, Jean Royere, Max Ingrand and Angelo Lelli with a healthy dose of the work of Zaha Hadid. Mix it all up and let's see where we go… Maybe a bed totally made of thick, hand-etched glass that somehow floats off of the floor. If I am going to go custom, I am going all the way."
Joshua Greene, Principal of Hernandez Greene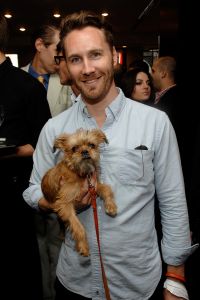 "I want to totally build out my closet to my specifications in a gray cerused oak with matching gray suede-lined drawers for my sunglasses, watches, bracelets and leather goods. I want to count how many pairs of underwear I have and make a drawer for that exact height—obsessively designed and luxurious organization makes me swoon."
David Scott, Principal of David Scott Interiors
"I love to design and custom-make rugs with Carini Lang. They're exquisitely created with great sensitivity, including all natural dyes, and really become the soul of the room. Two other designers I would suggest are Amy Lau, then Tom Samet of Hamptons House Design." 
Ariel Ashe, Principal of Ashe + Leandro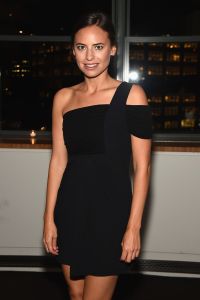 "I love long, floor-to-ceiling, luxurious curtains. They make the ceilings look higher. You have to have a good pleat, too. I did mine in a creamy linen—divine."