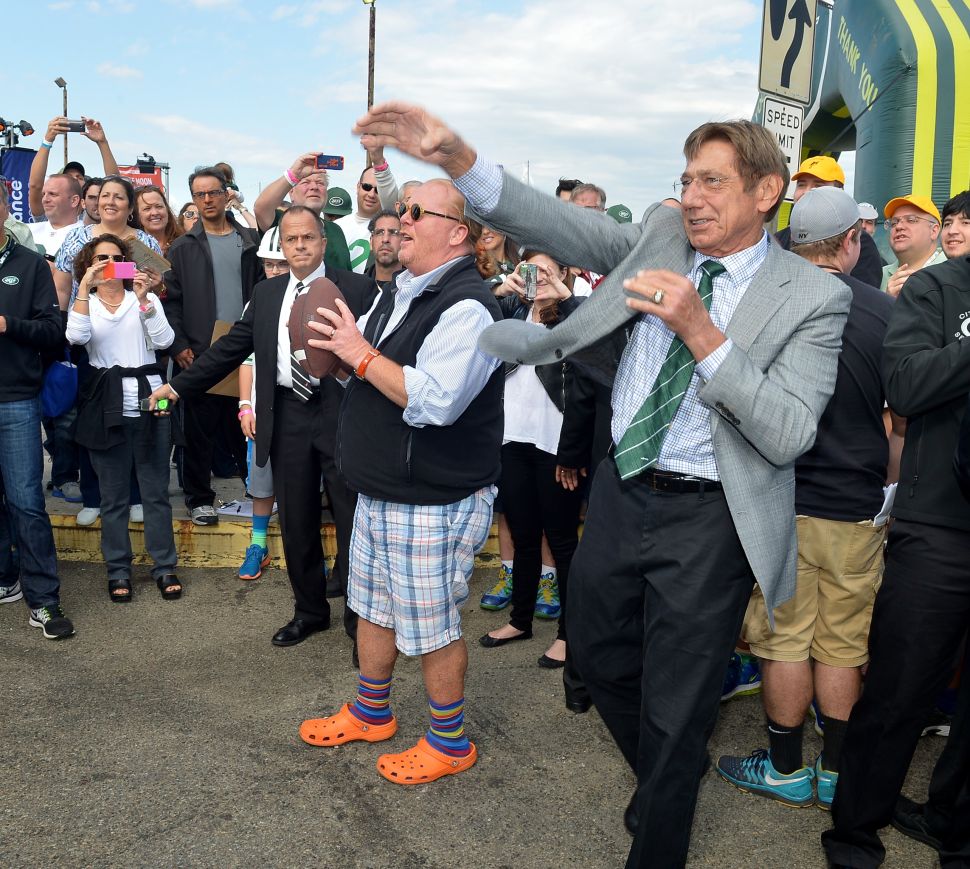 Football season is upon us, meaning Americans everywhere will be doing some intense snacking. On Saturday, October 17th, the pound packing will reach new heights when NFL Legend, Super Bowl Champion, and Hall of Famer Joe Namath, and superstar chef (and die-hard Jets fan) Mario Batali take over the roof Pier 92 to host a tailgate to top all others in the most anticipated event in The New York City Wine & Food Festival's set of unique programs.
Think beyond burgers, chips, and beer, and expect full gastronomical experiences from New York eateries like The Wayfarer, American Cut, Num Pang Sandwich Shop, and everyone's late night guilty pleasure, Artichoke Basille Pizza. Chef Batali will of course be slinging his signature cozy Italian fare too, while Mr. Namath is expected to stay out of the kitchen.
Tickets are sold for $150 and $50 for kids here.