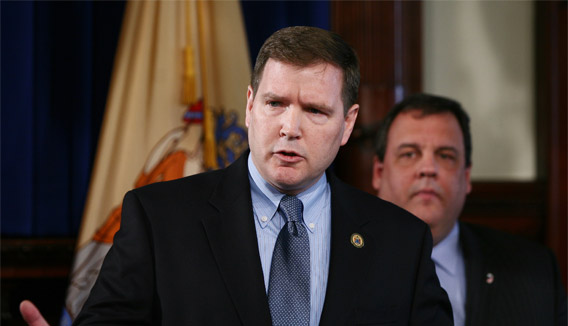 October of 2002 and October of 2003.

Those were the dates when courts determined that resigning U.S. Senator Bob "Torch" Torricelli and resigning
state Senator Joe Suliga respectively could be replaced by their fellow Democrats Frank Lautenberg and Nick Scutari.
Now the charred political remains of Anthony Cappola beg the question: will Republicans put up a replacement for him despite the fact that the end of September deadline has already passed.
If the Republicans challenge – which Assembly Minority Leader Jon Bramnick (R-21) says they will on the grounds that voters need a choice on November 3rd – any reprinted ballots would have to be paid for by the Republicans.
State Senator Mike Doherty (R-21) says it's worth it.
"Just not to be the Washington Generals and always lose, we really need to get a candidate and if necessary go to court and get him on the ballot," Doherty told PolitickerNJ. "It's been done twice in recent memory. They just cant go in with one candidate. It's a little disappointing that we haven't already heard the news and already heard the name of a replacement candidate. All they have to do is dust off the briefs for Torricelli and Suliga and use the same arguments and legal analysis. I think the GOP gets to put a new candidate in."