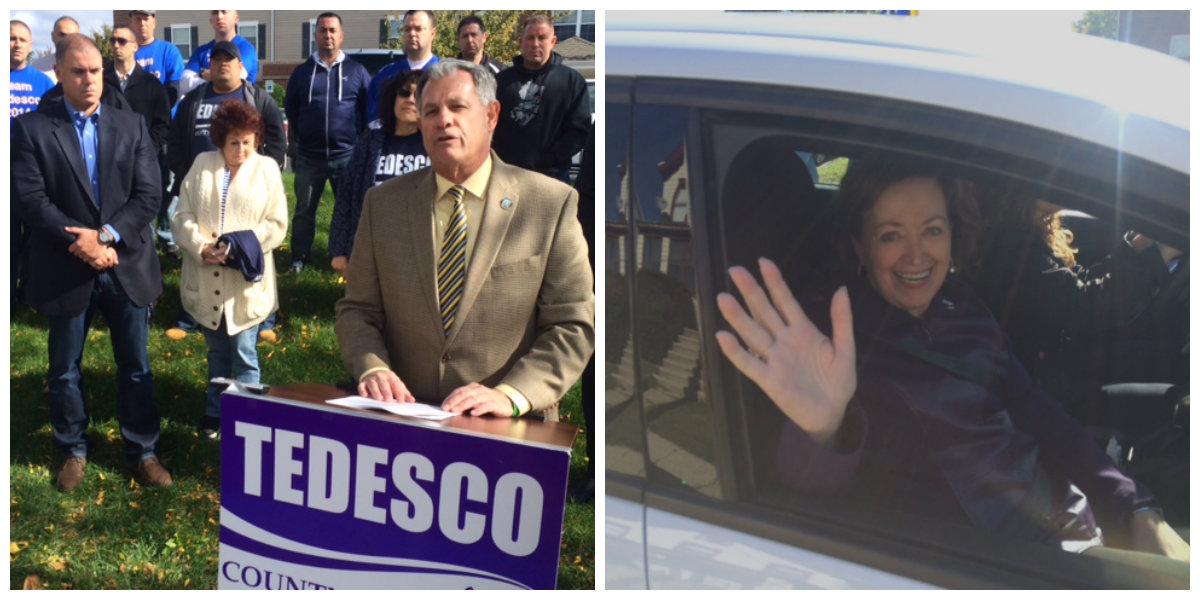 The shocking revelations about former LD38 Republican assembly candidate Anthony Cappola's bigoted and hateful writings—revelations that immediately led him to drop out of the race—might be indicative of trouble brewing among Bergen's GOP. The Cappola incident is just one instance among many that demonstrate that a real Democratic takeover may be imminent in the state's most populous county.
In 2008, Bergen County's Democrats were in control until then Democratic county chairman Joe Ferriro was indicted on corruption charges. This weakness opened the door to Republicans who had been limping along.
That same year, Bob Yudin became the Bergen County Republican Organization's chairman starting the shift in power in the county.
During Yudin's first year as chairman—2008 —Republicans did not win seats at the county level. In 2009, however, the party was propelled forward by Chris Christie's place at the top of the ticket. He was elected governor. In 2010 in Bergen Republicans won all three contested seats, giving them a majority on the Board of Chosen Freeholders. A year later, Kathe Donovan—also a Republican—defeated incumbent Denis McNerney for the County Executive position. 2010 was also the year Bergen County Sheriff Michael Saudino was first elected.
When the new Freeholder board took over in January of 2011, Republicans outnumbered Democrats 5-2, an exact shift from what it had been before.
After the slew of victories, the Republicans were seemingly invincible in Bergen in 2011. But that sense of invincibility did not last long.
2011 was also the year that Lou Stellato became the county's Democratic Party chairman, something that started the shift in dynamic that is now clear in Bergen. Under Stellato's leadership, the party started winning back seats. Democrat John Hogan was elected to the County Clerk position.
In 2012 and 2013, losses started piling up for the GOP. 2013 marked a shift on the freeholder board back to a 5-2 majority for Democrats. That year also was a loss for incumbent Republican John Mitchell who is pursuing the freeholder seat again this year.
In 2014, infighting rocked the Republican Party in Bergen. Last year, Bergen County Sheriff Michael Saudino—a Republican—briefly supported Donovan's Democratic challenger, James Tedesco, in the race for County Executive. Yudin also had a reportedly contentious relationship with Donovan.
That infighting might be one of the reasons that Tedesco won, unseating incumbent Donovan.
Democrats have had total power in terms of LD38 assembly and senate seats since 2004. Cappola and DiPisa were one of the hopes for the party to shift that dynamic. Other districts in Bergen like LD37 and LD39 are strongly slanted one way or another in terms of support to Democrats and Republicans, respectively.
Now, with more developments sure to come in the Cappola saga in Bergen, it begs the question of how republicans can recover.