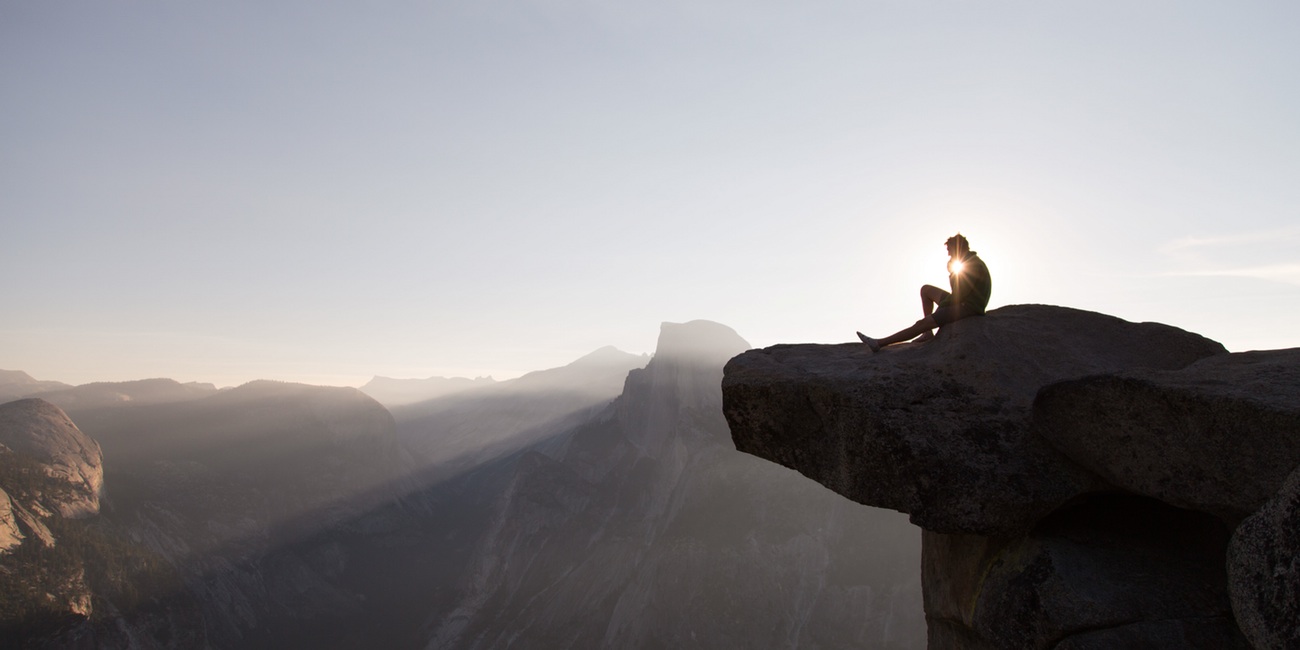 This is an exclusive chapter excerpt from the new book, THE SCHOOL OF GREATNESS: A Real-World Guide to Living Bigger, Loving Deeper, and Leaving a Legacy.
The only thing worse than being blind is having sight but no vision.—Helen Keller 
Greatness is my passion, but vision is my obsession. Let me explain. A clear vision can unleash extraordinary, mind-boggling power. I've been known to get more than a little intense on this topic. Let me tell you a story about a guy I met named Steve who reminded me of my younger self and was probably like a lot of you out there. He had been friends with my girlfriend at the time for a number of years, and she wanted us to meet up over dinner. I went through the whole "where are you from, what do you do" small-talk racket that you do when you meet new people, and Steve told me he was in graduate school to be a doctor of physical therapy and was finishing up in the next six months. As an athlete who has been through his fair share of injuries, I am familiar with physical therapy, so I found this pretty interesting.
I asked him, "So Steve, what do you want to do after you graduate? What's the dream?"
Like most people who just got blindsided on a first friend date, he said, "I'm not really sure."
"Well, if you could have anything, what would you want? If you could have it all, what would it be?"
Steve started talking about working with the military and doing physical therapy on wounded veterans and enlisted soldiers. The benefits would be good, and he could support his family. There's a big military hospital in Germany, so maybe they could see some of the world that way, too.
"That's really cool," I said. "Has that been what you've always wanted, or is there something else?"
Very quickly, Steve said, "I used to be a football coach. So I'd love to be a physical therapist on a pro sports team and work on these great athletes."
Now he was speaking about something I knew well, and I could tell he meant it. "That's awesome, Steve. So is that what you really want?"
He thought about it and said, "You know, actually, it'll probably be a lot of hours, like 80 hours a week. And I'd have to work my way up. And it'd be a lot of time and energy. So maybe working for a pro team is just one of my options, like plan B or C."
"Okay, so you don't want to work for a pro team?" Now I was confused. "Then what is it you really, really want? What's your vision?"
I laugh every time I think back to this dinner conversation, because I feel so bad for Steve. When he ordered his meal, he had no idea it came with a side of interrogation, especially from someone who seemed to be getting frustrated with him. And believe me, I was getting frustrated, because I was asking him to focus in on what he really wanted to do with his life—what he desired—and instead, like so many of us who have not yet recognized the inherent potential for greatness within ourselves, he was listing all the things he could do but probably wouldn't.
I learned about desire—the distinction between what we can do and what we want to do—and how to uncover it from the unstoppable Danielle LaPorte. She's a phenomenal motivational speaker and author who has graced us with her presence on The School of Greatness podcast a couple of times. The first time she came on, she said something that still spins around in my head to this day. She stated, "You need desire to be fully alive and you need vision to fulfill your desires." How amazing is that?!
Together with The Desire Map: A Guide to Creating Goals with Soul, which she published in 2014, Danielle changed my perspective on vision and is mostly responsible for turning it from an interest to an obsession. And now, every time we speak, she hones and clarifies my understanding of vision and desire a little more. The last time, she described her book this way: "The Desire Map is about helping as many people as possible get clear on their core desired feelings."
That was exactly what I was trying to do with Steve: pushing him to get clear on how he felt about life so he could figure out what he truly wanted to do. Finally, he got real: "To have my own practice by the beach. And work like five hours a day. And then be able to be there to support my family."
That is a vision—it was practical, it was real, and though he'd been afraid to be direct about it earlier, now you could hear the sincerity in his voice. I was eager to ask him how he felt after saying that out loud, but I didn't want his dinner to get cold, so I let it go until dessert. We all dug into our entrees, and, between bites, Steve added one final thought that sums up the entire reason that holds people back from excelling in the School of Greatness:
"I just don't know if that's possible."
Yes, it is absolutely possible, and it has nothing to do with ability. As the renowned leadership expert John Maxwell says, "Successful and unsuccessful people do not vary greatly in their abilities. They vary in their desires to reach their potential." The reason I know this is true and that Steve's dream is possible is because of my time with one of the School of Greatness's greatest teachers: Angel Martinez.
If greatness is built upon insight, acquired wisdom, and a unique vision, Angel is the embodiment of that path to success—a path that begins in pre-revolutionary Cuba.
I met Angel Martinez in Goleta, California, at the new headquarters of his company, Deckers Brands, a fast-growing, billion-dollar global footwear company. I'd heard of Deckers from the same mentor who introduced me to the power of LinkedIn, but I had little understanding of the company's size or track record before connecting with Angel, Deckers' CEO. From the looks of the company's beautiful new campus, with its glass walls, intricate woodwork, and gleaming granite floors, it was doing pretty well. It turns out, like millions of other people, I was more familiar with two of their best-selling brands: UGG and Teva. When you think about the uniqueness of those two shoes and then you meet Angel, a guy who looks more like a jazz musician than a CEO, you understand why his motto for Deckers is "We want to inspire the unconventional."
Angel took an unconventional route to greatness. It would be difficult to find another CEO with a similar resume and worldview. An iconoclast and footwear industry legend, Angel was a founding member of Reebok—its third employee—and the catalyst for the company's explosive growth back in the 1980s. He single-handedly pushed Reebok into the budding aerobics marketplace by combining style with function and designing the world's first aerobic shoe for women. Driven by sales of that shoe (called the Freestyle) and lines of improved tennis, running, and basketball shoes, Reebok became the fastest-growing company in history up to that time and blew past Nike for the dominant position in the US athletic shoe market.
Angel went on to serve as CEO of the Rockport Company, a Reebok subsidiary, before eventually leaving the footwear giant to pursue his own ideas and passions. He later helped found Keen, the popular outdoor footwear brand, and joined Deckers as CEO in 2005, when the company had $200 million in sales. Under Angel's watch, in less than a decade Deckers' revenues have soared to nearly $1.5 billion. Fueled by his entrepreneurial vision, the company has expanded around the world with popular retail outlets, new brands, and record growth. If greatness is built upon insight, acquired wisdom, and a unique vision, Angel is the embodiment of that path to success—a path that begins in pre-revolutionary Cuba.
Born in Cuba in 1955, Angel was sent off to live with guardians in New York when he was a toddler, never to return to his native country and never to live with his father or mother again. His mother had left her young family when Angel was born, and because of the revolution in 1959, Angel would not see his father again for 34 years. Raised in a tenement in the South Bronx by his elderly aunt and her disabled husband, Angel always felt like an outsider who never quite fit in.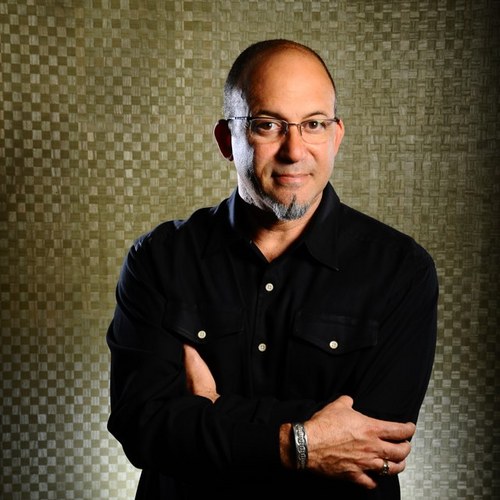 His first brush with footwear envy came when he was in grade school and yearned for a pair of Converse Chuck Taylor All Star high-top sneakers, the Air Jordans of the day. To be cool, you had to have Cons. At $6.99 a pair, they may as well have cost a million dollars. His aunt offered to pay $1.99 for sneakers—the price of cheap sneakers at Woolworth's—but Angel was determined to get his Cons. He collected bottles that he redeemed at two cents apiece until he earned enough for them. So precious were those shoes to him that he walked the four blocks home from the shoe store on the sides of his feet so as not to get the bottoms of the Cons dirty.
"It was a moment of epiphany, the perfect confluence of attaining something I'd dreamed about for a long time and having it turn out to be just as good if not better than I had hoped for," Angel recalled. "It was my first taste of the power of a product to provide emotional and psychological comfort."
Be Specific
This was also Angel's first positive lesson in the power of vision. More important, it was a lesson in the power of a clear, specific vision. He didn't want just any shoes. He didn't ask his aunt for "a cool pair of shoes." He knew exactly what he wanted: the $6.99 top-of-the-line Converse Chuck Taylor All Star sneakers in the iconic black canvas with white laces and toe guard. He dreamed about these shoes so vividly that he could feel them on his feet and would do nearly anything to have them.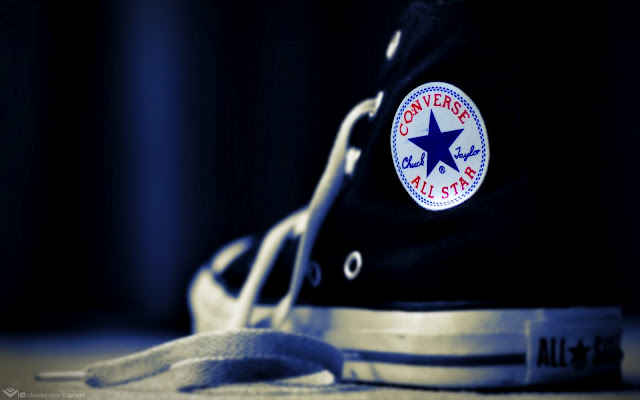 As the award-winning Brazilian novelist Paulo Coelho wrote in his bestseller The Alchemist, "People are capable, at any time in their lives, of doing what they dream of." And it's that much easier to accomplish when you know exactly what your dream is. It might seem odd to you that a goal as small as having a pair of nice sneakers of his own would be considered a dream—most of us have never had to struggle so hard for such a small material possession—but for Angel, growing up poor in the Bronx, it put him on the path he followed the rest of his life.
Angel's story blew me away. From my time in the business world after college, I always knew vision was important, but to see the power of a clear vision on one person's life like that was a transformative moment for me. Not only did it guide him toward achieving that first small dream—as a kid, no less—it shaped his entire life. If Angel hadn't obsessed over his Cons to the point that he collected two-cent bottles for months in order to buy his first pair for himself, would he have ended up in the shoe business? Would he have become a founding employee of Reebok or the CEO of Deckers? Probably not. Such is the power of a clear, early vision.
After talking with Angel, I started thinking about my own past. Did I have a big, outsize dream that I was obsessed with while growing up in suburban Ohio? What were my $6.99 Cons? Then it hit me. As I talked with Angel, the entire memory came back to me in a giant flash. I was 6 or 7 years old, sitting on the living room sofa with my dad watching an Ohio State football game. I don't remember who they were playing or who won, but I remember the announcers talking about an Ohio State linebacker named Chris Spielman who'd graduated the year before and been chosen by the Detroit Lions in the second round of the NFL Draft. They said he was a two-time All-American. I had never heard that phrase before.
"Dad, what's an All-American?" I asked.
"They're the best players in all of college," he answered nonchalantly, unaware of the future impact of what he was about to say. "There are only a few of them. They make all the big plays."
Wow, I thought, one of the guys from my favorite team is one of the best in the entire country?!
I remember sitting there staring into the television, listening to these announcers talk with energy and passion about Spielman and the other All-Americans on the field that day. Who are these guys? What makes them so special?
For those unschooled in the splendor and glory that is Ohio State football, here's a quick lesson. Practically the entire state shuts down on Saturdays in the fall when the Buckeyes play. Their stadium, called the Horseshoe, holds more than 100,000 people, and it's always filled to capacity with screaming fans dressed in scarlet and gray. Many of them are wearing the jerseys of All-American Buckeyes past and present. They're all there, I realized, to see these All-Americans—guys like Chris Spielman—do amazing things and lead their team to victory.

At such a young age, I didn't have the words to describe that feeling, but in that moment, I became obsessed with greatness in sports. I wanted to be like all those All-Americans. I wanted to be one of the best. I wanted to be great. Thinking back to that day and then to all the years of practices, workouts, eating regimens, supplement experimentation, games, injuries, and physical therapy sessions, I realized becoming an All-American wasn't just an idea that popped into my head one day. It was the name for the dream I'd had since I was a little kid.
Like Angel's dream for his first pair of shoes, being an All-American can sound a little silly or even a little cute if you don't have the context and you don't know how that singular vision guided decades of our lives. Having a goal that feels attainable but slightly out of reach provides focus and direction. It prevents you from getting distracted or discouraged when things don't go your way. Angel wanted those Cons as soon as humanly possible, but seven dollars' worth of bottles at two cents a pop is a lot of bottles for a little kid. I wanted to be an All-American, but I had no idea how to go about doing it, and neither did anyone I knew. It wasn't as if that kind of greatness was living next door, the way that Steve Jobs lived near the famous Packard's garage or the way it might be for a kid who hopes to succeed his father as CEO of a family business or graduate from the college his parents went to. Our goals felt outsize to those around us, and our timelines were different, but they both were well defined with a clear end point. If you want to be great at anything, you've got to have a clear vision of exactly what you want, why you want it, and when you want it to happen.
All greats do this, including the greats you will hear much more from over the course of the rest of this book. It was an essential component to Shawn Johnson climbing the medal stand in Beijing, Kyle Maynard climbing Mount Kilimanjaro, Rich Roll going from overweight lawyer to world-class ultra-marathoner, Scooter Braun building one of the most successful music management firms in the industry, and my brother climbing the ranks of the world's great jazz musicians, to name a few. Now, having a vision isn't all you need to be great, happy, or successful, but it's absolutely true that you can't be those things without one.
Let Your Vision Be Your Identity
We focused first on creating a vision because it's the most important step to getting anywhere and achieving anything you want in any area of life. But we also have to be clear about what a vision is. A vision is not just a dream. A powerful vision emerges when we couple our dreams with a set of clear goals. Without both, we are apt to wander in a clueless and purposeless fog, because a dream without goals is just a fantasy. And fantasies are the bad kind of visions—the hallucinogenic kind, not the real kind.
A powerful vision emerges when we couple our dreams with a set of clear goals.
Without a real vision, we lack identity. Having a real vision isn't just about clarifying what you want; it's about defining what and who you want to be. My vision was to achieve All-American status when I was younger, but what I really wanted to be was great.
"The challenge," Angel told me as we discussed his childhood, "is to be able to project yourself into a future that you have no reference point for."
For Angel, the Cons were about being like all the other kids—being equal—at a point in his life when he felt unlike any of them. Most of us can relate to wanting something stylish that our friends have, but few of us can probably understand what it's like to literally and figuratively struggle with identity from such an early age. On Angel's first day of school, his guardian introduced him to the principal as Angelo, even though that wasn't his name. In the 1950s in New York City, it was easier to get by if people thought you were Italian rather than Cuban. It wasn't until he was on his own in college that he could finally convince people to call him what he wanted to be called.
"I just made up my mind," he told me. "'No, that's not my name. Angel is my name. You can call me 'angel' until you figure out how to pronounce my name, but I'll make it easy for you and just give it to you. It's Angel [An-hel]. I'm not even asking you to do it with an accent or anything.'"
But it was about more than people pronouncing his name correctly; it was about making a life. Having his own name was something he needed. He craved becoming someone on his own terms, in line with his vision for who he was (and is to this day), not what some public school administrator said he was on a piece of paper, even if his guardian had the best of intentions. See, what might seem conventional to some of us today—the idea of going to college, getting a good job, having a nice house—was, for someone with Angel's background, not just unconventional but downright crazy when he was growing up. Especially if he insisted on embracing his Cuban immigrant heritage just as the Cold War really started getting chilly.
Listening to Angel talk about his childhood made this distinction clear to me. It revealed a relentless ambition, a life of striving for true accomplishment. To be equal, to be somebody, to be great. But not great in the more traditional, achievement-based way that I was trying to be great. His was greatness in life, in living.
It might seem like Angel had two completely different visions—one to be just like everybody else, the other to be his own man—but actually they are two sides of the same coin. They unify what he wants with who he wants to be. That is the essence of identity. Just as pairing your dreams with your goals is the essence of a real vision, unifying your vision lets you blow past what other people think your limitations are. Beyond those limitations is where greatness lives. If you don't figure out what you want in life and who you want to be, you will most likely feel trapped within those limitations. No path to greatness has ever involved settling for less than what you really want.
Let's go back to the dinner where I met Steve. Steve thought his dream was to be a physical therapist, maybe with the military or a pro sports team. In fact, his dream was to live near the beach and work from home a few hours each day so he could always be there for his family. No wonder he was confused. He wasn't sure it was possible because he didn't realize that being a physical therapist wasn't his dream; it was just a goal on the path and a means to achieving his actual dream. What he was after was control over his life and the luxury of seeing his kids grow up. Once you clarify this, then it becomes possible to develop a real plan for getting there.
"The challenge," Angel told me as we discussed his childhood, "is to be able to project yourself into a future that you have no reference point for. If you grew up in a well-to-do, solidly middle-class family where you got a new car, you lived in a nice house, you took a nice vacation once in a while—I'm not talking about anything exotic, I'm talking about the middle-class American dream—well, for me growing up, that was absolute fantasyland. That was something I saw on TV, on Leave It to Beaver. That house on TV was a palace to me, and it was a challenge to convince myself that I belonged there, too."
The famed World War II general and French president Charles de Gaulle is reported to have said, "Greatness is a road leading towards the unknown." And he was right, but only in a particular sense, I think. It's not that you don't know what it looks like; the unknown part is what it's like to be there. This is something so many of the students in the School of Greatness—myself included—struggle with when we first get started. Greatness is for those people over there—they've been there and done that. They deserve it for whatever reason. Who am I? What have I done to think I can achieve these great things? I'm just Lewis from Ohio or Steve from LA or Angel from the Bronx.
Turn the Telescope Around
The key is to understand that the vision creation process doesn't end when you've clearly articulated what your dreams and goals are. There is another part to it—the part where you envision what it's like to have achieved those goals and live that dream. I learned this, too, from Angel Martinez.
"When I was a kid, I came up with this idea while playing with a telescope," he told me. "I realized that you could look through both ends. When you look through the small end, everything is far away. But when you look through the big end, you say, 'Wow, that looks totally different when I turn the telescope around.' I would tell people who doubted themselves, 'You might just be looking at your life through the wrong end of the telescope.'"
Could you have the same problem? That outsize dream that seems so far away is often a lot closer than you think. It just seems distant because we look through the wrong end. Angel's point of view was so absolute and so unusual that it made me reconsider my own story. Then he said something that struck a chord:
"I came to the conclusion that it's easier to come from a place than to go to a place. At Reebok, I thought we were better than Nike," he recalled. "We just hadn't done it yet. I didn't come to Deckers because I wanted to stay in the funky old building we were in before this new one was built. I was already at the other end of the telescope for this company. I saw this as a multibillion-dollar company because of the quality of the people and the products and the brands. I realized, you become what you envision yourself being."
You become what you envision yourself being. If Mike Tyson hadn't ruined face tattoos for everyone, I would tattoo that phrase backward on my forehead so I could read it every morning when I got up and I looked in the mirror. Because that is the true power of a vision on the path to greatness. It's not a destination or a specific achievement or an amount of something—it's a state of being that encompasses all of the goals you've set for yourself along the way.
You become what you envision yourself being.
One of the amazing things about doing what I do and getting to spend time with these teachers in the School of Greatness is leaving every encounter with far more wisdom than I arrived with. It's a great gift, and sharing it with the world is at the heart of my mission. It's why I've carefully chosen the stories I share with you. For instance, Angel Martinez is one of those rare individuals who could fit into pretty much every category on my list of traits that form the foundation of greatness. But I started the book with his story—a story of true vision in every sense of the word—because he is the kind of inspiring person we can all use as a reference point when we doubt our dreams or ourselves.
Angel has been driven by a vision that has propelled him out of bed every day for more than 50 years, long past the time he's earned enough money to stay in bed as late as he wants. Your job is to create a vision that makes you want to jump out of bed in the morning. If it doesn't, go back to bed until you have a bigger dream.
Lewis Howes is a sought after business coach, speaker, angel investor and host of "The School of Greatness" podcast. He was recognized in a 2013 White House ceremony by President Obama as one of the top 100 entrepreneurs in the country under age 30. He is the author of The School of Greatness: A Real-World Guide to Living Bigger, Loving Deeper and Leaving a Legacy, released October 27 by Rodale Books.