As often happens when there's absolutely nothing on TV, I recently found myself, inexplicably but not unhappily, trapped on a channel showing a half-hour Time Life/StarVista Entertainment infomercial.
Why is soft rock presented as the exclusive domain of the unthreatening white male?
Time Life has, since its inception in 1961, built itself into America's preeminent repository of fondly remembered analog entertainments. (It's a peculiar point of pride that the company resists digital sales—its wares are strictly physical: "I'm not about to search online, download and burn my own CDs," scoffs one of the infomercial's on-camera co-hosts.)
Unearthing just how much the company, now reportedly owned by Mosaic Media Investment Partners, takes in on an annual basis is tricky. According to this 2010 Fortune article, Time Life was earning an estimated $350 million in annual revenue when it was sold back in 2003, to the first of what would become many corporate partners.
Nostalgia, in other words, pays as well as it ever has.
But back to lounging on my couch: the commercial in question that stopped my channel surfing was like a peculiar sort of cerebral memory bath. Hosted by Ambrosia's David Pack, The Best of Soft Rock, a mammoth 10-disc box set, was a veritable marshmallow castle, reeling off one fluffy Top 40 hit after another, a cascade of easy listening FM funneled straight from the '70s, '80s and '90s into my living room in the '10s. Quoth Merriam-Webster, soft rock has "a gentler sound and slower beat than hard rock."
"It's music that just makes you feel you good," Pack purred at one point, which could be the de facto marketing pitch for just about any Time Life collection you'd care to name.
Pack wasn't lying. Hearing these songs, many of which I remembered wafting into the backseat of my parents' minivan as my brother and I were ferried around suburban Oklahoma in the mid-1980s and early 1990s, threw me right back to a time in my life when all I worried about was napping and making Christmas wish lists. Each snippet—these Time Life commercials are masterfully edited, carving each song down to its essence, a sustained series of pleasure bombs strafing your cerebral cortex—jarred loose another fond remembrance, of an afternoon spent at the pool, or driving home from a Little League game.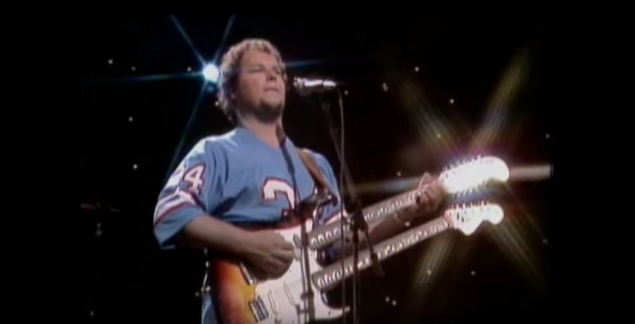 But something else struck me as I watched the parade of polyester, gently strummed acoustic guitar and subdued lighting: Soft rock is really, really, really white.
Almost to a musician—the lone exception glimpsed in the Time Life commercial was a blink-and-miss-it clip of Dobie Gray, crooning "Drift Away"—the purveyors of soft rock, as assembled by Time Life, were Caucasian males, crooning tender lyrics about needing nothing else but the loving touch of a woman, either against vaguely folk-rock songs or anthemic walls of guitar. (Women don't fare much better: Heart, Bonnie Tyler, Linda Ronstadt and Kim Carnes are afforded the briefest of mentions, roughly 60 seconds of a 28-minute long ad.)
Why is soft rock presented as the exclusive domain of the unthreatening white male?
It's tempting to read the genre's popularity—even now, in semi-ironic fashion, the smooth, inoffensive sounds have been embraced and rechristened as "yacht rock"—as a reaction to the startling, vivid rise of rock and roll in the '60s, which evolved into various offshoots over the course of the '70s, the most obvious counterpoint being the snarl and stain of punk. (As the infomercial's co-host, Megan Gunning, observes, in a way that would be comical if it wasn't said so earnestly: "There's such a special vibe and mood that comes with soft rock." Uh, right.)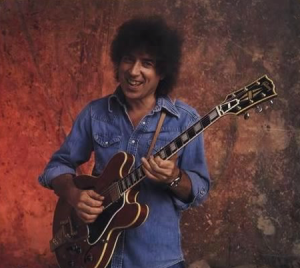 In the '80s, hip-hop was in ascent, bringing with it sounds and experiences unfamiliar to the easily ruffled white listener, who might yearn for the comfort and safety of a Christopher Cross, a Gino Vannelli or a Kenny Loggins. No "White Lines," please—let's "Ride Like the Wind" instead. Contrasted with these new, often jarring genres, soft rock was reassuring—no anarchy or blood spilled here, just gentle men, their falsettos like a caress, reaching out to let the listener know that everything was going to be O.K.
What's even more insidious, in a way, is just how many of these white artists found on The Best of Soft Rock are simply appropriating the style and sounds of black music—just listen to Hall & Oates, Michael McDonald or Elvin Bishop—a move reminiscent of rock and roll's earliest days, when "race music" began to be appropriated by white musicians.
That subtle theft, taking something and repurposing for it a broader (read: white) audience, is one of rock and roll's greatest shames, and the specter of that unseemly approach is evident throughout the Soft Rock set. Yet, apart from being unsettled at the profound lack of diversity, it's hard to understand why soft rock exerts the hold it does, at least as far as I'm concerned. Much of this utterly disposable music is deeply tied to childhood memories, yes, but like so much of what fascinates us when we're young, it becomes a little tougher to look objectively at such things as you grow older.
I'll probably never understand why soft rock, so defined by Time Life and its compulsively watchable infomercials, is such an aggressively white genre, any more than I'll ever understand why anyone fawned over Air Supply.
[youtube https://www.youtube.com/watch?v=goc5wF50-Xo&w=420&h=315]