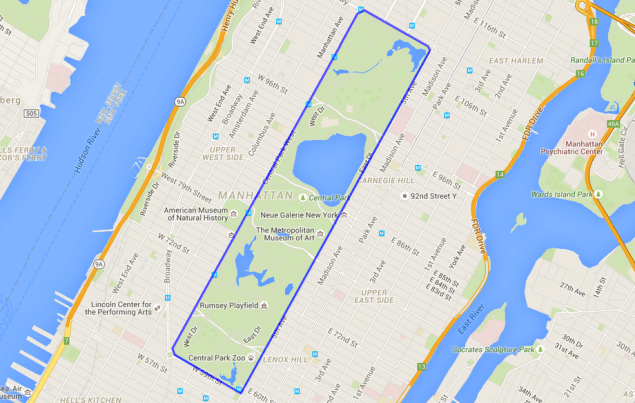 Central Park is approximately two-and-a-half miles long and a half-mile wide, totaling 843 acres. If you're like me, and understand size more easily through visual comparison, then those numbers may not mean much. So in order to better understand the park's true size, I used mapping software to create an outline of Central Park that I could move around the globe. To those more familiar with the park's massive size, these maps may provide a yardstick by which they can grasp the scale of other places. To those less familiar, these comparisons may put into perspective how truly huge the park is. 
CENTRAL PARK OVER WASHINGTON DC
Central Park dwarfs the National Mall, eating up a huge portion of our Nation's capital.
CENTRAL PARK IN LOS ANGELES
While Central Park would quickly disappear into LA's sprawl, it would also stretch the entire length of its downtown.
CENTRAL PARK IN PARIS
Central Park would consume a huge chunk of central Paris.
CENTRAL PARK IN MONACO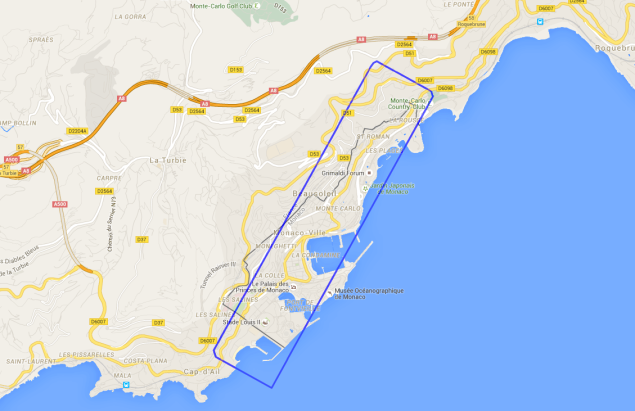 At 0.78 square miles, the nation of Monaco is only about 3/5ths of Central Park's size.
CENTRAL PARK IN THE AMAZON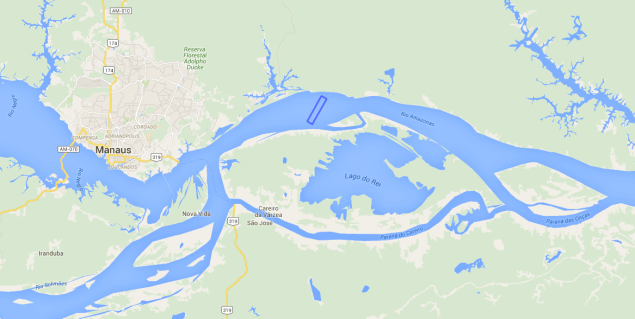 There are islands in the Amazon River larger than Central Park.
These maps originally appeared on the SpareFoot blog, where you can see more overlays of Central Park. Brian Shreckengast is a writer and designer at SpareFoot
Map data ©2015 Google