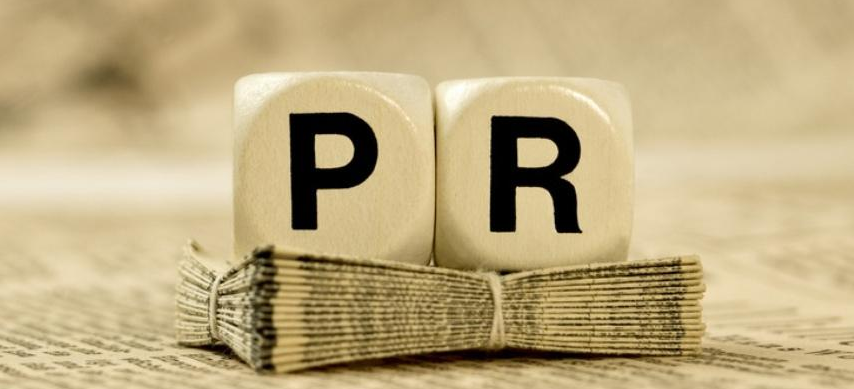 It's no secret that tech PR is a little out of control. In the cut-throat startup world completely saturated with apps, subscription boxes and on-demand services, everyone is vying for VC investments, trying to publicize their crowdfunding campaigns and looking to acquire users. Press is seen as a key to making startups take flight, a notion proven time and time again when a little-known Kickstarted project suddenly makes the tech blogosphere rounds and subsequently doubles their funding goal within hours.
What's come of this is a whirlwind of PR as chaotic and misinformed as those trying to effortlessly get rich off new emoji keyboards. But the truth is that good PR is good for everyone involved—the reporters, the account executives and their clients. From a tech journalist who reads an ungodly number of pitches each day, here are a few amiable tips for tech PR.
1. Hire professional PR
You just developed your first app. Congrats! You're probably a really talented programmer, but chances are PR isn't your forte as well.
Undoubtedly, the absolute worst pitches come from founders who elect to handle press outreach themselves. I don't blame them for their lack of PR savvy, but handing the job over to someone with the knowhow can be an important first step to realizing you're a business and may need to allocate responsibilities you can't handle to people who can. Money is often tight for many startups, but if you're at the point where you feel you should seek press, splurge for professional PR, or convince that friend who used to be in PR to help you out. PR is a skill, and the professionals do it best.
2. There's no FOMO in media
"I wanted to write you about X startup that was just featured by TechCrunch, Mashable, Business Insider, The Huffington Post, BuzzFeed and Gizmodo."
Far too often, I receive emails that make it clear that an uncomfortable number of people doing PR aren't clear on what a journalist's job is.
Any reporter would agree that this is the absolute worst way to open your pitch email. No matter if you mention ten publications that covered the topic of your pitch or just one, don't. Don't begin with this and don't include it at all. I get why one would—it makes the company/product/whatever seem hot and sought after, and it plays into the fact that journalists want to write about what's up and coming. It's true that we do, but what is most important to remember (a theme throughout this article) is that our job is to report news. While one may think including a list of recent press mentions will grab my interest, it actually serves as an immediate indicator that I'm not interested at all. Try pitching a fresh new angle instead (launches, funding rounds and updates are not the only stories).
3. Don't ask for my help
I was reading on the train on my way home from work one recent night when the man next to me started talking to me, asking about my commute and my job. I said I was a tech reporter, and he went on to tell me about his five-year-old business and suggested, "maybe you could write something about it" and "It'd be great if you could help me out." I kindly explained that I never write anything to "help" someone, that I cover news and that isn't how journalism works.
To my dismay, this exchange was a near clone of one I have nearly every day when founders and even professional PR representatives alike email me asking for my "help." Far too often, I receive emails that make it clear that an uncomfortable number of people doing PR aren't clear on what a journalist's job is. We write about news and trends, and that often coincides with product launches and new businesses, but we're not a free advertising mill and we are certainly not here for your use. Don't tell me "I really need your help" and that "covering this would be mutually beneficial for both of us." Definitely don't ask me to "advertise" or say I'm "missing out" or will "regret not covering this story"—I promise I won't.
4. Don't go overboard on the emails
If interested in your pitch, a journalist will make that clear to you. A follow-up email or two is fine, but any more than that is excessive and inappropriate.
Recently, I received a pitch email and four follow-ups in the same day, the last two of which were sent less than an hour apart. Another gentleman recently sent me the same pitch six times in four days. I understand reporters don't always respond, but realize that we receive hundreds of emails just like yours every day. We look at messages long enough to consider our interest, but if we were to personally reply to every pitch we reject, we'd literally do nothing but that all day. When we do reply that we're not interested, respect that. Far too often PR responds with an attempt to change reporters' minds or with that dreadful message informing us we'll regret it.
5. Understand embargoes
Not every tiny app update needs to be embargoed. If you choose to use them, though, it's essential to understand how they work. A journalist must agree to an embargo for it to mean anything, so sending all of the information and adding "shhhh! This is embargoed until X date" at the end is 100 percent counterproductive. The same goes for "off the record."
6. Never mass email reporters
Tech reporters will never forget the email chain of Thanksgiving 2014, when a company's founder sent a pitch to nearly every reporter at every major news company that covers tech, CCing everyone. About 220 tech reporters received the pitch and began replying with hundreds of trolling emails. It turned into a chain about anything and everything except the pitch, and I still have no idea what that pitch was.
That was certainly one for the books, but mass emails to tech journalists are no rare sight. Recently, I received a pitch I could see was sent to hundreds of journalists, including 45 from BuzzFeed alone. I've received pitches also addressed to nearly every other Observer reporter, including our editor-in-chief. Blasting your pitch out to everyone whose email address you can find might save you time, but it is not a productive tactic. As per point number two, it makes it obvious that the news is on everyone else's radar, and it's just not personable. By doing this, you're also most likely pitching reporters who don't cover what it is you're pitching, so instead of building this mega list, build relationships with reporters who focus on your topic.  Most of our PR-delivered stories come from account executives we know personally, who know what we write about and pitch us accordingly.
7. Getting my name correct is the least you can do
There's nothing more off-putting than receiving an email addressed to "Mr. Lazzaro" that reads, "I think this would be a great fit for Business Insider" when you're a woman and write for the Observer. Even if your pitch is somewhat enticing, I probably won't want to work with you after this.
8. Know your pitch
What appear to be good pitches go awry far too often because the PR person is misinformed or embellishing the story to grab reporters' attention
I recently received a pitch for what sounded like an awesome story, so via the PR person, I scheduled a phone interview with the founder. I was disappointed to find out the story I was pitched was not the real story. The facts were just wrong, and there really wasn't a story after all, so I wrote nothing. In another recent case of an interesting pitch-gone-wrong, the PR person couldn't produce any of the facts or experts she promised in the pitch email. It was almost as if she made the whole thing up.
What appear to be good pitches go awry far too often because the PR person is misinformed or embellishing the story to grab reporters' attention. This is a recipe for the story going out the window, even if discovered after an interview has been done. Journalists have no obligation to follow through with a story at any point, so don't bother with a bait and switch technique.
9. Understand everyone's role
Journalists love when PR representatives bring them great stories, but realize the job ends there. You can't "send over copy for [me] to play around with" or proofread my article before I publish it. You certainly cannot ask me to change a quote—if your client said it, that's the quote.
10. Photos should be convenient
If I had a dime for every time someone sent me two photos in a .ZIP folder, I'd be rich but very, very annoyed. This is unnecessary! Just attach photos to your email or use a Dropbox folder and make both of our lives easier. Also, reporters always need images (of reasonable size), so don't make us ask for them or the photo credits—just include them with your pitch.