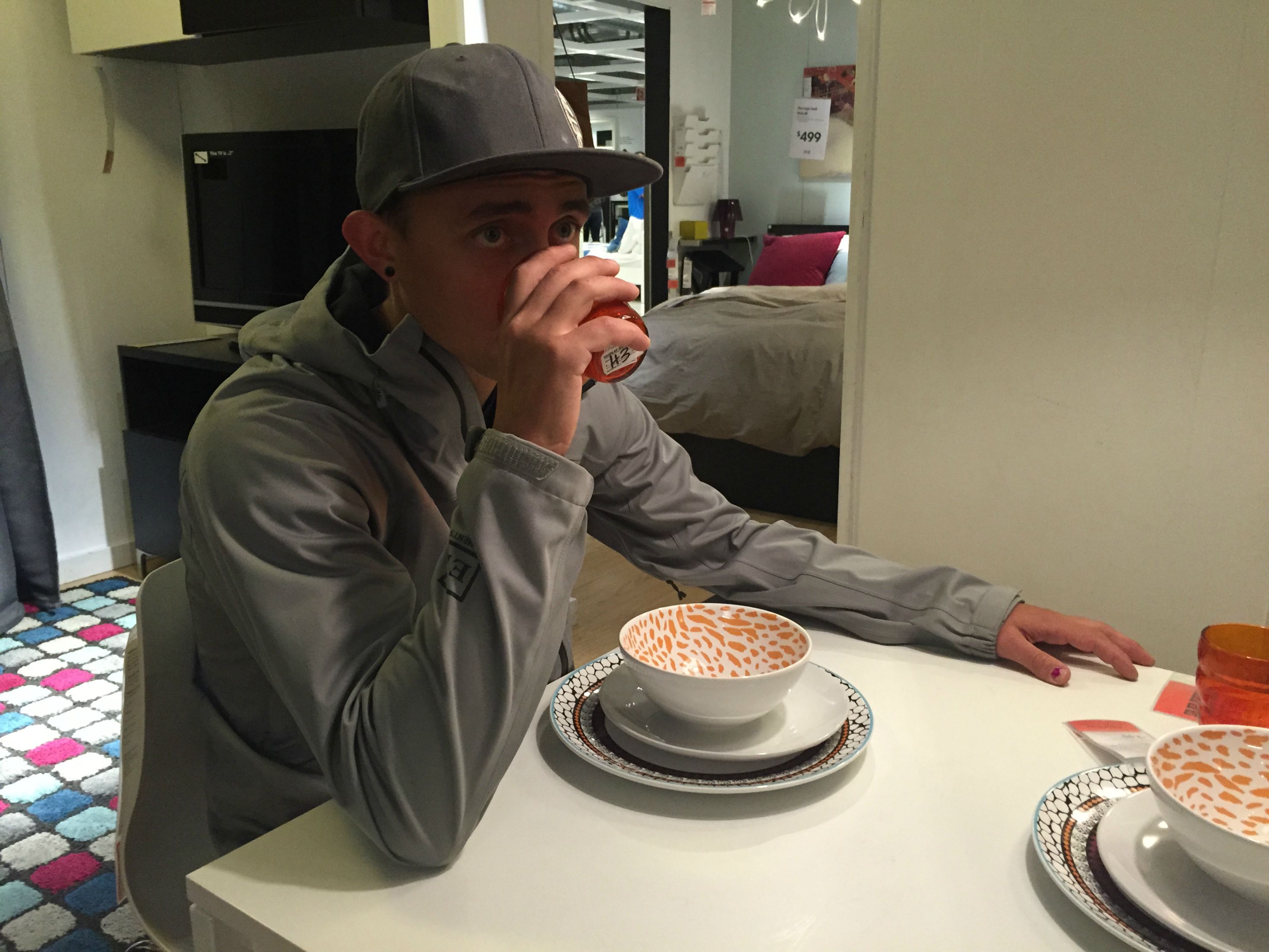 When it comes to Tinder, your photos are everything.
Curating the perfect collection of pictures, however, can be challenging. You want to seem fun, smart, put together and, of course, attractive. So what do you do when you're not all of those things, or maybe you are but can't quite capture the qualities in a photo? You could head to IKEA.
A few guys—who we presume live in less than stellar apartments/dorm rooms—did just that. In order to take winning Tinder profile pictures, they posed in the furniture store's hip model apartments, sitting in IKEA offices that scream "I'm successful," showing off cooking skills in a stainless steel kitchen and reading in a quaint library (forget that he's holding the book upside down).
The guys' creative Tinder photos were uploaded to Imgur yesterday and have since been viewed almost 250,000 times.
This is a genius idea. At first glance, the pictures are good. The guys look put together, so you continue checking out their profiles. Eventually, you notice that all of the IKEA price tags are still on the furniture, and you figure out what they're doing and have a good laugh. In the end, they've reeled you in with good pictures and shown you their senses of humor. You just might swipe right, and you'll even have a fun talking to point to begin a conversation.
It's clear the photos are working. Many commenters on the Imgur post said they'd swipe right.
Flip through the slideshow to check out the photos: