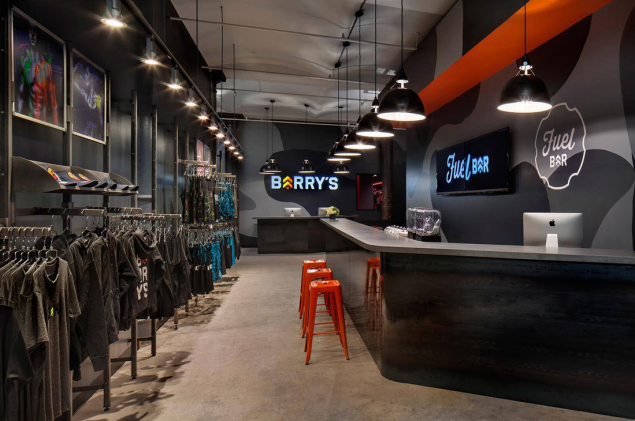 It feels great to spend a Saturday darting from Barry's Bootcamp to Y7 to SoulCycle, tackling one boutique workout after the next. It feels even better when the end result is not just sore muscles, but helping a worthwhile charity.
Lifestyle site Well + Good is hosting its third Fitness Biathlon this Saturday, October 17. In lieu of the perplexing combination of cross-country skiing and rifle shooting, this biathlon sees athletes partake in two boutique fitness classes of their choice. Tickets cost $40—a significant discount on the standard $35 per class—with 100 percent of the proceeds going to Girls on the Run, a nonprofit that uses running to help teach girls important life skills.
"They're all about mentoring young girls and teaching them self esteem and self-reliance through running," Well + Good's cofounder and publisher, Alexia Brue, told the Observer. "There couldn't be a more perfect charity partner for this."
The Fitness Biathlon began three years ago, when Ms. Brue and her fellow founder, Melisse Gelula, wanted to create an approachable athletic event (i.e., not a full-on marathon) to bring together the Well + Good readers in the setting of the Flatiron District's fitness community.
"We though it would be really fun to take that road race mentality and apply it to the boutique fitness scene," Ms. Brue said.
Three years later, the Fitness Biathlon has spread to Chicago and Boston in addition to New York. Ms. Brue and Ms. Gelula are expecting 400 attendees this Saturday.
Among the 20 or so class combinations are Shadowbox followed by Yogamaya, Flywheel followed by SLT, Swerve followed by Barry's Bootcamp, and Fhitting Room followed by Y7 yoga. Certain tracks sold out within a matter of minutes, but some tickets are still available on the Fitness Biathlon's Eventbrite page.
Following their back-to-back classes, participants will head to Chelsea's Dream Hotel to stretch, receive massages, shop activewear, and sample healthy food and beverages from vendors like Viking Waffle, Kind and Juice Generation. Options will about for folks will all manners of dietary restrictions.
"This is really where the whole breadth of the fitness community comes together—paleos and vegans, the bootcamp people with the yogis," Ms. Gelula said. "It's an amazing slice of fitness culture in New York."