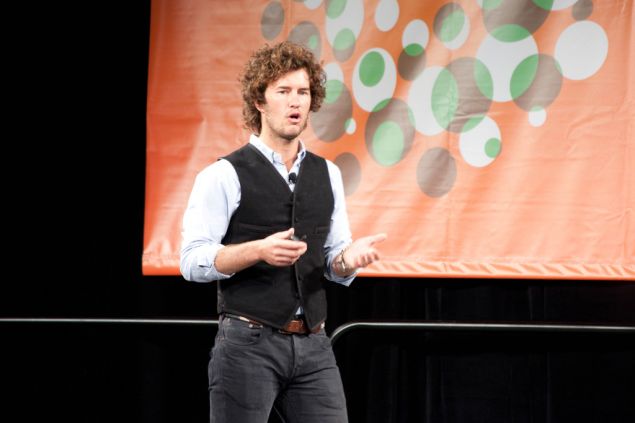 Tom's shoes' controversial founder has a new project: a startup that sells art made by the homeless and disabled.
Blake Mycoskie, perhaps best known for working, "accidentally," with conservative group Focus on the Family, sold his company to Mitt Romney's former firm, Bain Capital last year.
Now that he has more time on his hands, Mr. Mycoskie is spending his time writing flowery statements about the new companies he is investing in. For example: "It's exciting to see entrepreneurs focusing on strengths in our communities to create change," Mr. Mycoskie said in a statement provided to TechCrunch. "This is the perfect intersection of profit + purpose!" Because we all talk in plus signs.
The company in question, though, actually sounds pretty cool. Artlifting, a "marketplace" for art made by the aforementioned populations, gives 55 percent of profits back to the artists.
Mr. Mycoskie was joined in the recent seed round, that raised $1.1. million, by other investors, including Eric Ries, the author and investor behind the idea of "lean startups." The skinny companies supposedly use faster business cycles (and hopefully less money) to grow more efficiently than more traditional startups.
So far, Artlifting is making a difference, according to TechCrunch. Of the 48 people using the site to sell work, five have made enough money to find housing.
With the most recent round of funding, the benefit corporation hopes to scale up and help more people.
"Art helps me stay sober," one participating artist told the blog.