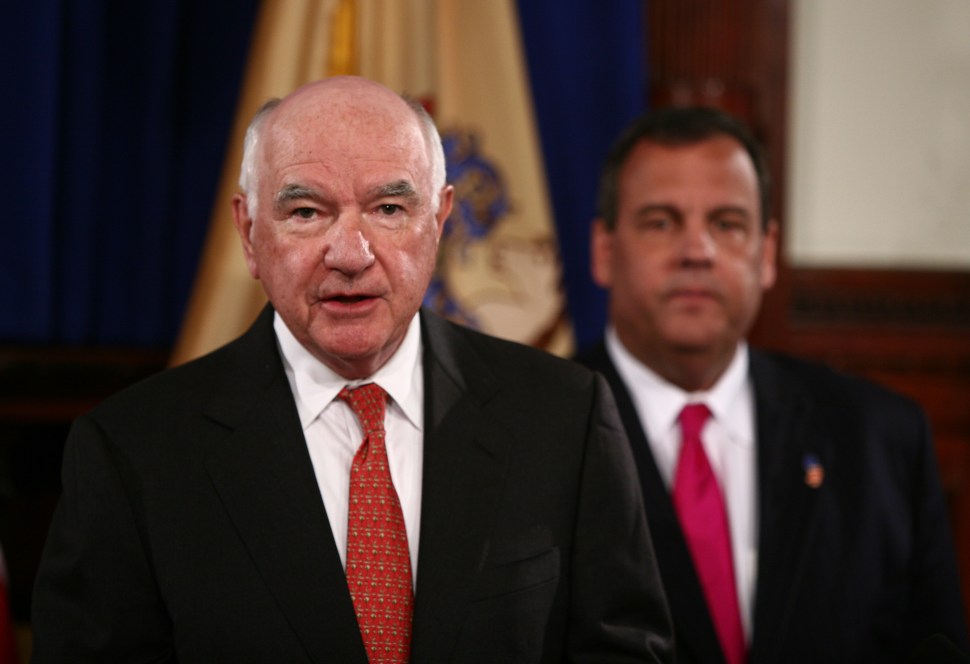 Appearing this morning before the Senate Legislative Oversight Committee, Port Authority of New York and New Jersey Chairman John Degnan – the replacement for Bridgegate-scarred David Samson – told lawmakers that he has implemented numerous best practices aimed at reversing the authority's status as a scandal-plagued spill-zone.
"It's almost embarrassing to say this – we allow the public to speak at every meeting but before we vote not after we vote," said Degnan, a former attorney general tapped by Christie in 2014 after the George Washington Bridge scandal sank former Attorney General Samson.
Degnan told senators that the authority now puts its board agendas out a week before its scheduled meetings.
He ticked off other reform measures, including a new whistle blower statute; an anonymous reporting system enabling employees to report any unethical conduct without fear of reprisals, new guidelines for recusals, and quarterly capital project dashboards available on the authority's website.
As part of his presentation, Degnan said the port has to get out of the real estate business, noting numerous holdings that are not contributing to the port's financial health. "We have to sell them and monetize the value," the chairman said.
Degnan said earlier this year that a legitimate traffic study was probably not the reason employees of the bi-state agency decided to shut down commuter lanes at the mouth of the George Washington Bridge in 2013, sparking the scandal.
"I don't know. Everything I read suggests to me there was no traffic study," Degnan told NJTV's Michael Aron during a taping of his show, On the Record, in the statehouse. "Everything I know about the Port Authority and the people who run the George Washington Bridge suggests to me that a lot more work, preparation, and consultation with local public officials would have happened if there were a traffic study."
Senator Bob Gordon (D-38) wondered why the port has no allocation in its capital budget for the rebuilding of a port bus terminal.
"We should name this new facility the Loretta Weinberg Bus Terminal," said Gordon, puzzled by why what he cited as a critical bus terminal didn't make the list and identifying his colleague as the prime mover behind adopting the terminal.
Degnan said the port had no real organized capital projects program until 2012. The capital plan had $170 million in it for the terminal, and was moving forward on the planning side.
"It's not that it was overlooked," said the chairman. "It was simply that it wasn't ripe for inclusion in the master plan – yet – for the full amount."