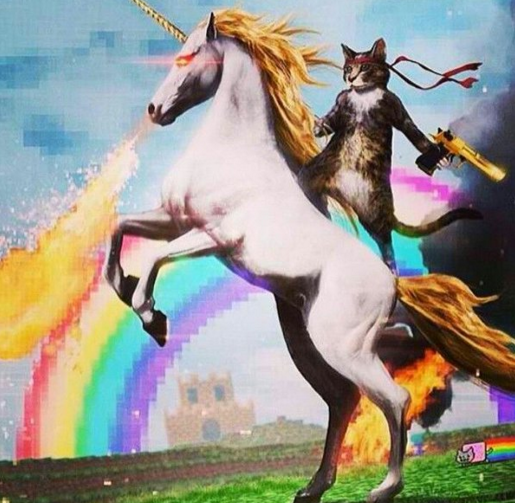 Imgur sifted through a lot of the Internet's premier cat content to assemble "Cat Class of 2015," a collection of the year's brightest, glitchiest and scarediest cat posts. Featured are superlatives like "Most Likely to Become Human" and "Most Likely to Achieve World Peace While Napping" and one super special cat crowned "Cat of the Year."
This, however, is only the tip of the iceberg of the cat content you'll see today. It's National Cat Day, and simultaneously, it's National Internet Day. And since apparently 15 percent of all Internet content is feline-related, that means it's basically National Cat Day X2. So expect to see cat photos, gifs, videos and memes around every corner of the World Wide Web on this glorious day.
One Internet place that is particularly going wild in celebration is Twitter. The hashtag #NationalCatDay is now trending and and hundreds of cat tweets are pouring in every minute. Already, the hashtag has been used almost 50,000 times.
Here are some of Twitter's best tributes to the true queens of the Internet, cats: